Don't know what shoes to wear this season? No worries; you need only look at quality fashion blogs to find inspiration and get excellent ideas. We usually discover the most exceptional pairs of shoes from stylistas online. Recently, we've seen a number of strappy sandals and colorful heels, which are the key fashion trends for summer!
The following bloggers topped our list for June. They showcased the most notable shoes from the bunch and shared some smart ways on how to look spot-on this season.
1. Natalia Vega from Costa Rica
An all-purple ensemble is usually hard to pull off, but Natalia Vega of Las Vegas' Closet was able to work it effortlessly! Her purple bow sandals, which are very feminine and enchanting, blended with but also stood out from the rest of the outfit, namely, her checkered dress and denim jacket.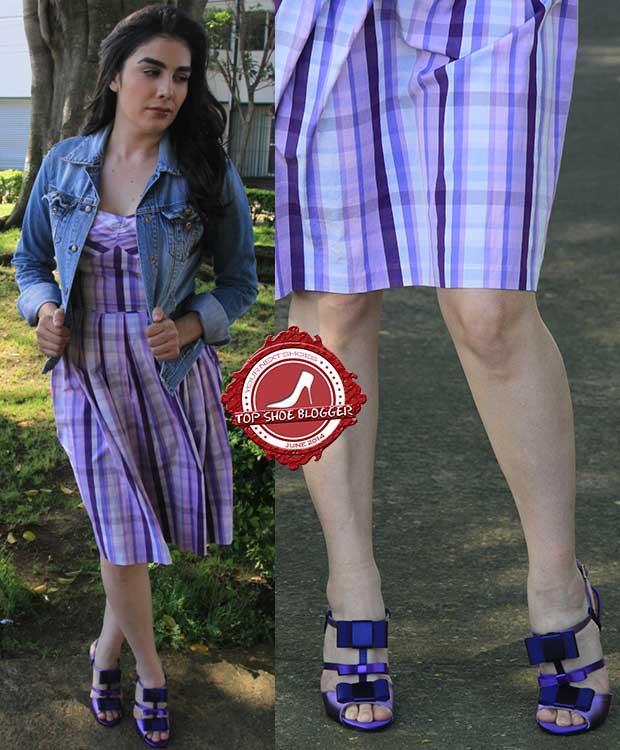 2. Lisa Fiegi from Germany
Most people's go-to outfits usually include a tee, a pair of leggings, and flat shoes. Lisa Fiegi of The L Fashion, however, is a little different, making sure that she's always well-dressed! A cropped top, a miniskirt, and a pair of statement heels comprise her go-to ensemble. Her red-and-orange lace-up heels below will work with many summer outfits.
3. Liz Lizo from United States
Need to keep a simple look interesting? Take a cue from Liz Lizo of Vogued Out. This blogger wore a pair of multicolored and bejeweled heels by Prada to glam up her simple striped dress. Her shoes aren't just luxurious; they're also very eye-catching!
4. Monica Sors from Spain
Summer calls for laid-back looks. If you're too lazy to dress up for the day, you might want to check out what Monica Sors of Mes Voyages à Paris posted on her blog recently. A simple tee, baggy pants, and some colorful accessories are usually enough to be trendy this season. Throw in a pair of neon flat sandals for a fun yet wearable look.
5. Teresa Leite from Portugal
The way to punctuate a simple outfit is through a pair of statement shoes. Teresa Leite of Tany et La Mode stressed that by wearing snakeskin gladiator sandals with a plain white dress. The outcome was a look that exudes Greek/Roman elegance.
6. Karina Nina from Poland
Karina Nina of Art You Ready said that "[j]eans shirt never go out of fashion," and we totally agree! Jeans shirts are a classic, and you can wear them with just about anything. Karina wore one with a pair of leather pants. A punch of colors from her lace-up heels upped her classic-contemporary look.
7. Marina Hidalgo from United States
Marina Hidalgo of Fashion.MakeUp.LifeStyle defined summer fashion in a sassy colorful outfit. Her combination of a yellow top and a purple skirt is very enticing! She completed her ensemble with sandals that feature yellow and brown ankle straps and snakeskin high heels.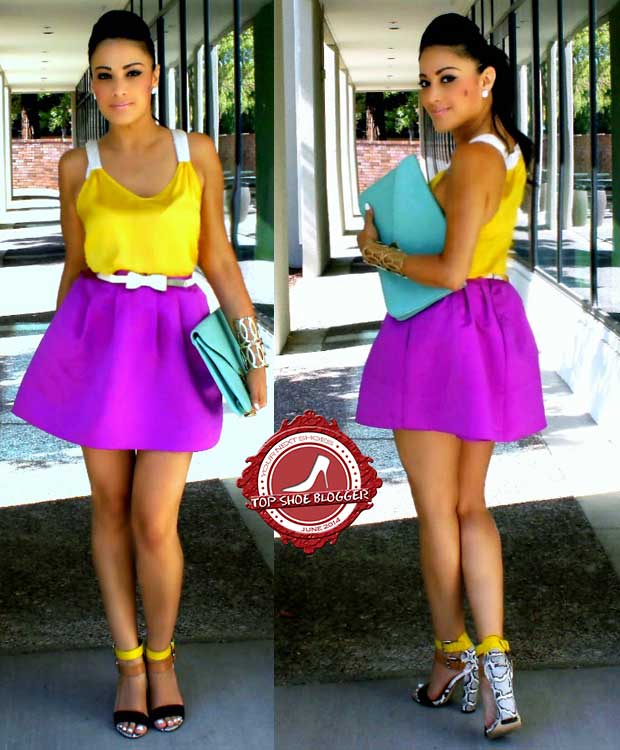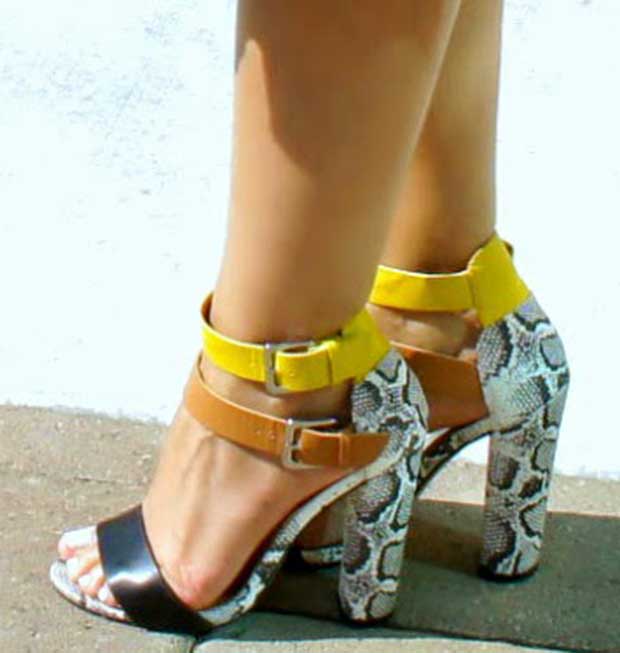 8. Isabella Pozzi from Spain
Those flat black sandals with grommets, ankle cuffs, and lace-up fastening added drama to the monochrome outfit of Isabella Pozzi of StyleSpectra. They're hard to miss despite the already striking fringe detail on her top and the neoprene material of her skirt.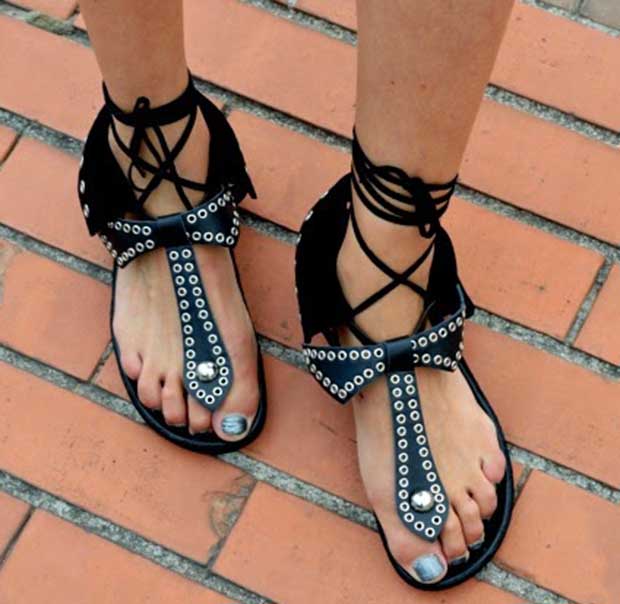 9. Anyelina G. from Dominican Republic
Here's another example of an effortless look glammed up with the right styling. Anyelina G. of Anyelina's Closet wisely paired her plain jeans with an elegant black top and styled the outfit with fringed sandals in bright yellow that transformed the entire getup from simple to fab!