The month of September brought us a lot of fashionable looks showcased by many bloggers from around the world. Check them out below, and let us know your favorite!
1. Mimi M. from Luxembourg
Our eyes were instantly captured by the quirky adorableness of the panda shoes that Mimi M. of Princess from Jupiter wore last month. Those sculpted heels featuring mother and baby pandas are just so cute! They brought a hint of playfulness to the plain black dress!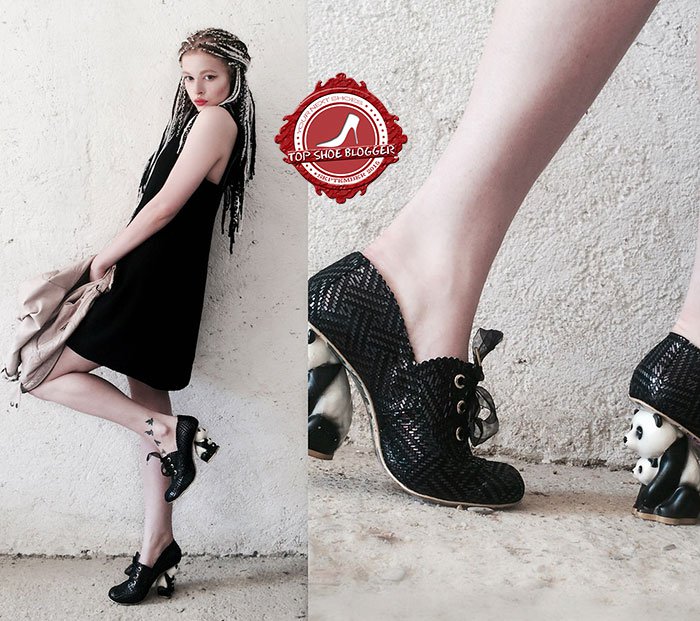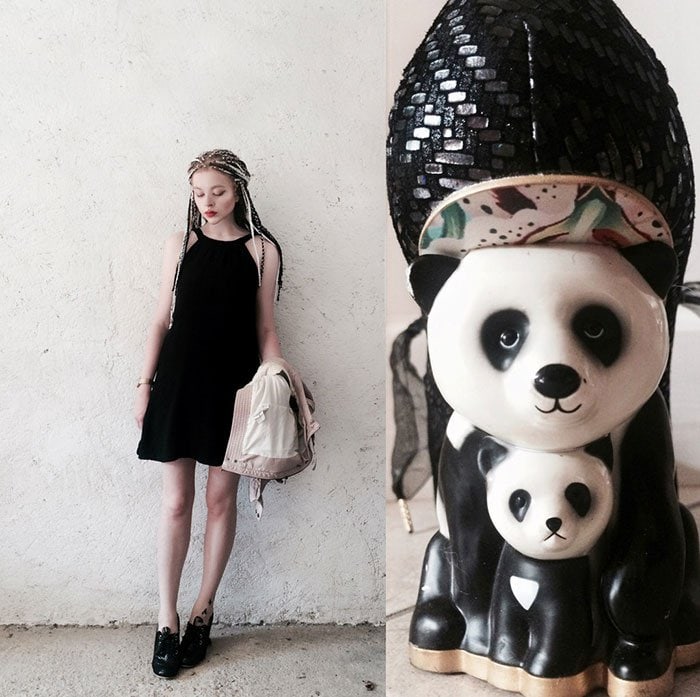 2. Tess Alexandra from the Netherlands
Take a cue from Tess Alexandra if you want to spice up a classic LBD. A pair of statement heels, like her electric blue Giuseppe Zanotti snakeskin booties, is guaranteed to make any look edgy enough, not to mention finish off a stylish fall ensemble.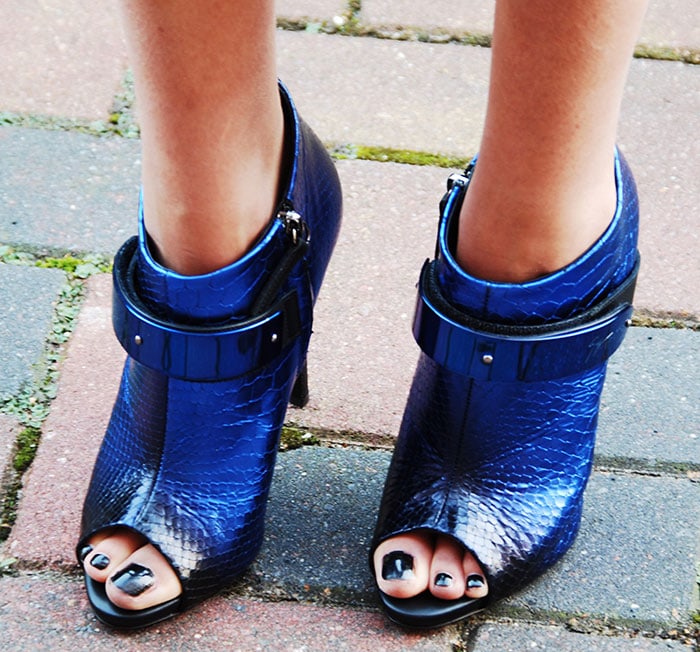 3. Dani Mikaela McGowan from the United States
Striking the perfect balance between feminine and sporty-androgynous, Dani Mikaela McGowan of Mermaid Waves selected a pair of black peep-toe sandals with a laser-cut design and lovely front bow ties to finish off her hot monochrome number.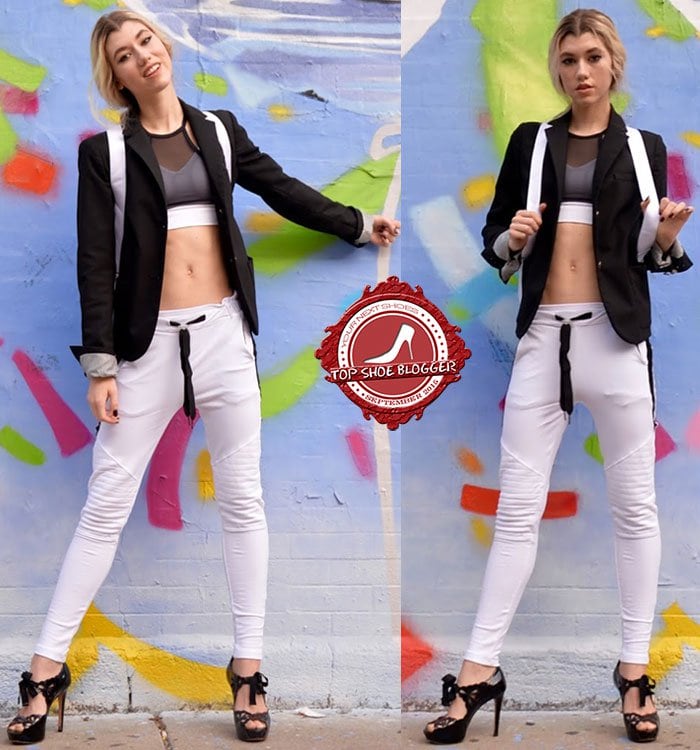 4. Madalina Gugila from Romania
Fringe continues to be one of fall's biggest trends. We've been seeing a lot of fringe heels, especially during summer, and we must say that we love those white fringe-cuff sandals worn by Madalina Gugila of Style Is Fresh. They are striking in white and can complement any look.
5. Georgia Garms from Germany
Also embracing the fringe trend is Georgia Garms of Her Styleboard. Hers come in black and feature ankle-wrap straps with tassel ends, which made her overall look more stylish and playful.
6. Sonja Kovac from Croatia
Sonja Kovac of XOXO Sonja added a touch of bohemian vibe to a romantic white lace dress by simply wearing a fringe necklace and a pair of lace-up sandals. The nude color elongated her legs and made the look sexy!
7. Anastasiia Masiutkina from Ukraine
A little black dress is a staple in every woman's wardrobe. There's an unlimited number of ways to style an LBD, and one of them is by wearing it with a pair of colorful shoes, just like what Anastasiia Masiutkina of Eat Dress Travel did last month. Stunning, yes?
8. Micaela Verrelien from the United States
We were drawn to the modern-looking pair of monochrome heels that Micaela Verrelien wore last September. They brought edge to her very feminine ensemble, which included a simple V-neck tee and a fitted white skirt.
9. Chiara from Germany
Just like many of us, Chiara of Culture with Coco also had a hard time letting go of summer. So, last month, she was spotted in a summery chic white lace outfit, which she finished off with a pair of striking platform sandals in a yellow-and-burnt-orange combination. It's a chic way to add some color to a plain white outfit!
10. Monroe Steele from the United States
We couldn't agree more when Monroe Steele of Fashion Steele NYC said that "those shoes are amazing." They are very striking, thanks to the colorful pompom embellishments, which can surely brighten up any fall look.