Not cool, photogs. That's what Kendall Jenner basically said when she shared a stolen upskirt shot of her at Russell James' "Angels" book launch in NYC on Wednesday. You can buy the book on Amazon.
Captioned with a straight-to-the-point "perv", the creepy photo was taken only from the waist down, with Kendall's under-cheek peeking out from underneath her eyelet-hem mini skirt.
The shot also seems to have been taken from a low vantage point, so the photographer really was up to no good. This is illegal, right? Check out the offending picture:
The rest of Kendall's outfit was a black, off-shoulder, long-sleeve tee and simple black suede pumps.
You can see in the pictures below that even from the front, Kendall's skirt already looked really short. Still, that doesn't make it okay to take an upskirt photo nor is it an invitation to take one.
Kendall Jenner flaunted her legs in a tiny skirt
By sharing the butt shot on her social media account herself, Kendall did two empowering things: she called out the perverted photographer and showed how comfortable she is with her body and nudity.
What's your take on this issue? Do you think the photographer was a perv? Was Kendall's skirt too short? Or both?
Kendall Jenner attending Russell James' "Angels" Book Launch hosted by Victoria's Secret in New York City 0n September 10, 2014
The heels Kendall wore on that controversy-filled day are the same Manolo Blahnik "BB" pumps we spotted on her at the recent DuJour Mag Fall 2014 Cover Party.
She also wore the pair to The Daily Front Row's Fashion Media Awards. In fact, she wore the shoes all throughout Mercedes-Benz New York Fashion Week Spring 2015.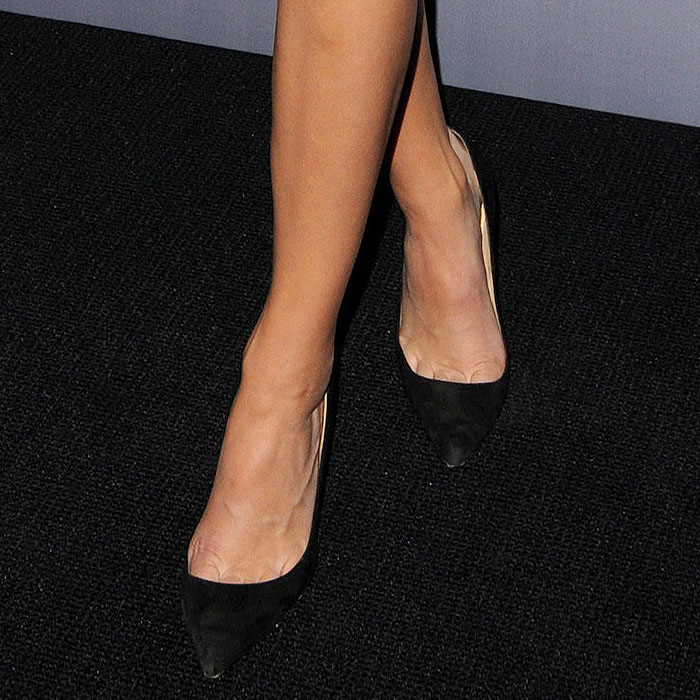 Kendall Jenner's go-to Manolo Blahnik "BB" suede pumps
Kendall Jenner walking the red carpet at The Daily Front Row's Fashion Media Awards held at the Park Hyatt in New York City on September 5, 2014
The Manolo Blahnik "BB" pumps are very versatile and go with practically everything — the perfect shoes for an in-demand model like Kendall to pack for Fashion Week.
If we were to bring just one pair of shoes to Fashion Week, we'd choose something like the Manolo Blahnik pumps ourselves. A timeless style is most practical, but we wouldn't say no to the fashion fun that these black pumps have in their edgy details:
Alice + Olivia Makayla Pumps, $295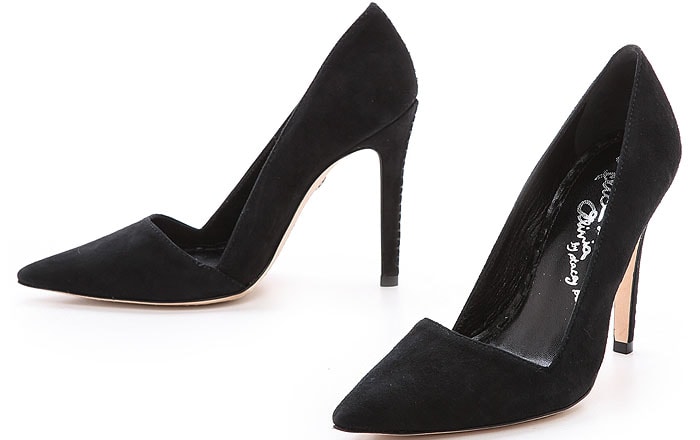 Kurt Geiger Britton Suede Pumps, $400
Loeffler Randall Poppi Mid-Heel Pumps, $295
Rachel Zoe Ambrosia Zipper Pumps, $295
Credit: Andres Otero / Ivan Nikolov / WENN / Kendall Jenner's Instagram