Vanessa Hudgens is trying her hand at witchcraft in her new documentary Dead Hot: Season of the Witch, which premiered Friday, April 14, on Tubi.
Often described as the epitome of a triple threat, the 34-year-old actress apparently also has the ability to see and communicate with ghosts, which she's cultivating by taking lessons on the supernatural from ghost-hunting and witchcraft experts in her new project.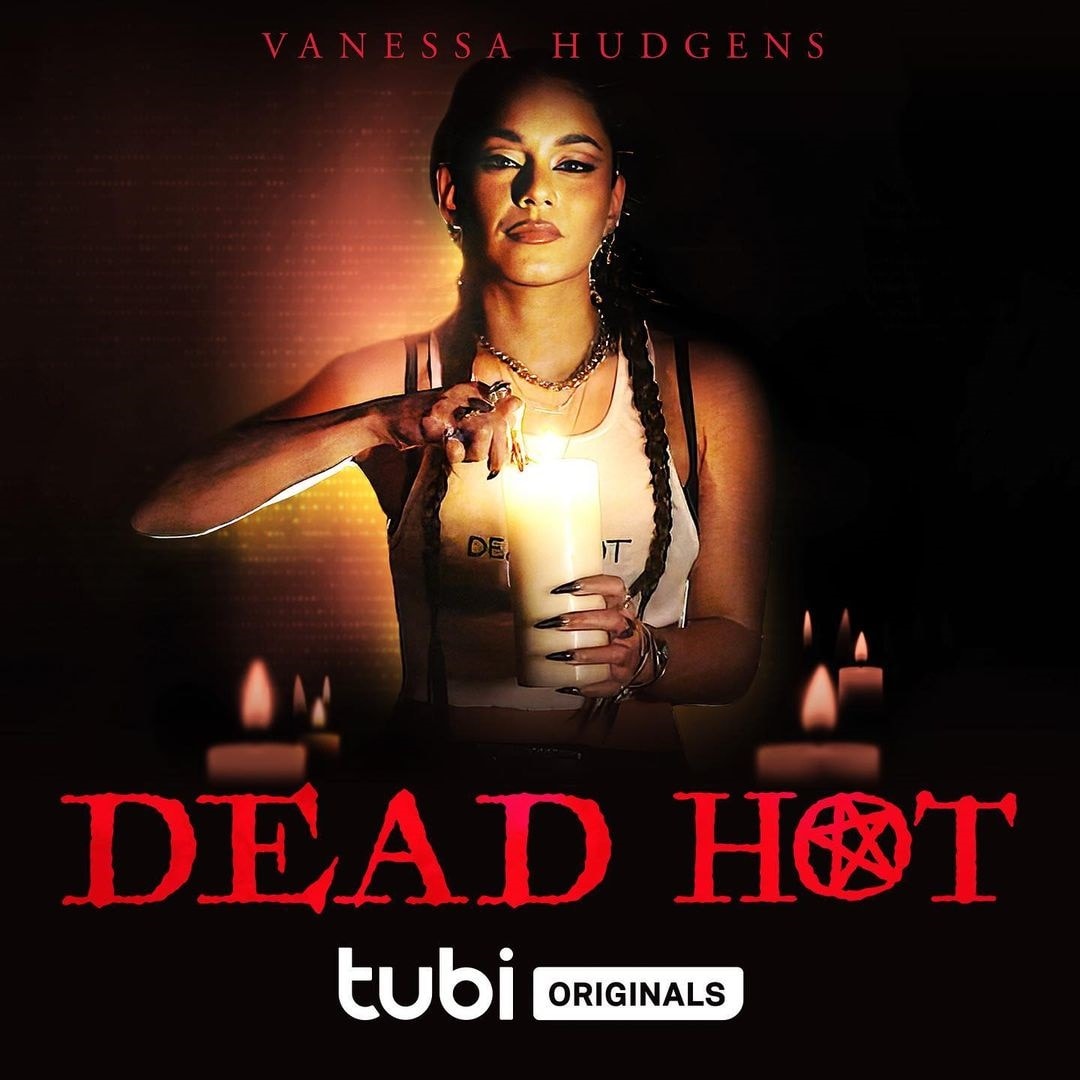 "Dead Hot" is a passion project for Vanessa Hudgens and GG Magree, who are fascinated by the spirit world
On Breaking the Stigma of Witchcraft
While promoting her documentary on Today, the High School Musical star shared how she became interested in the supernatural and how she hopes to dispel the stigma surrounding witchcraft.
"I want to take away the [stigma] of witchcraft being something evil. It's beautiful, it's empowering. It's about sisterhood and lifting other women up and allowing people a safe space to connect," she told hosts Hoda Kotb and Jenna Bush Hager.
Vanessa Hudgens' First Witchy Awakening
The Journey 2 actress also revealed having her "conscious awakened" during a trip to Scotland.
"I was working with a makeup artist who comes from a long lineage of witches. She was breaking it down to me. I had so many questions. And I was like, 'I'm sure I'm not the only one who has these questions,'" she said.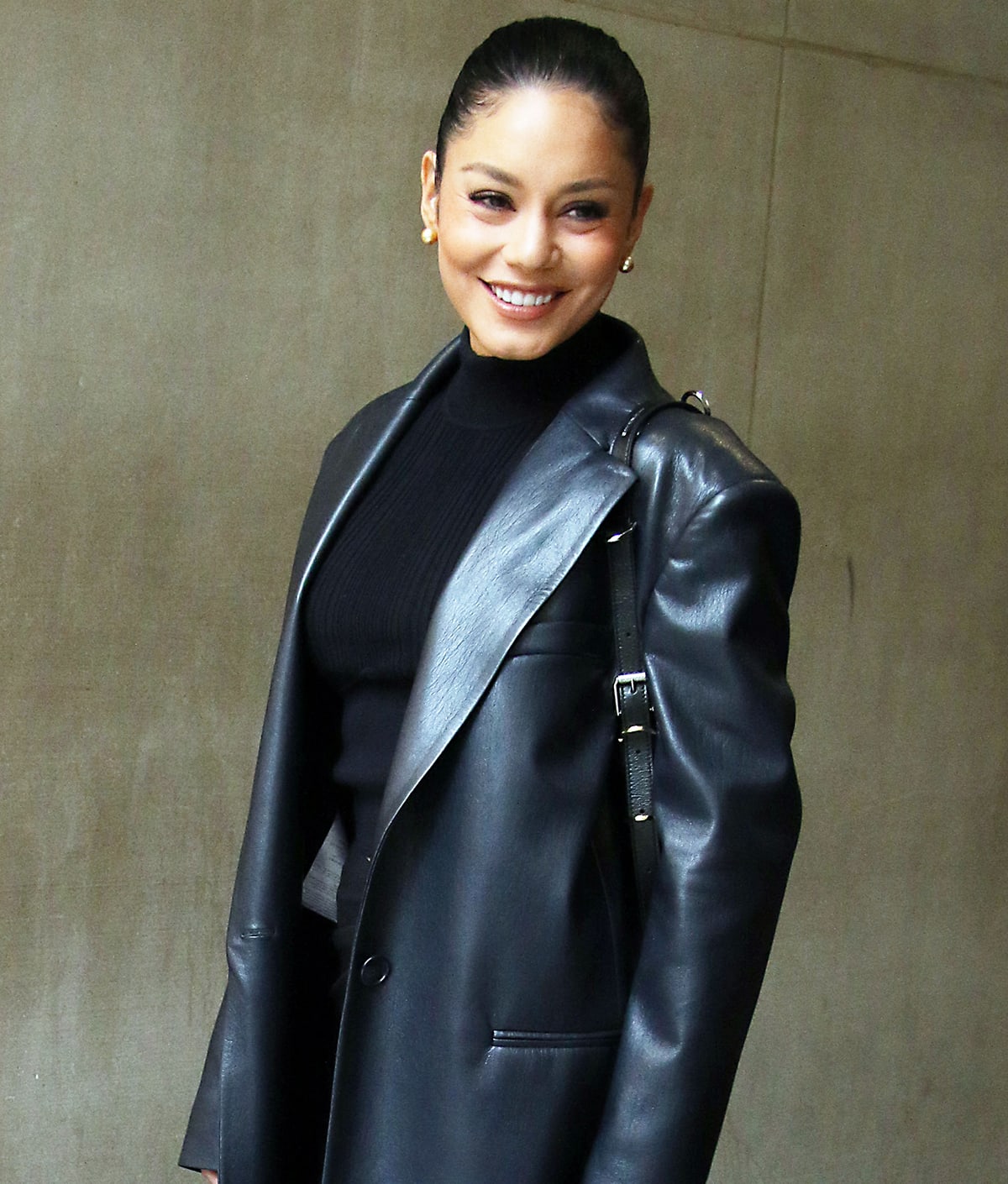 Vanessa Hudgens reveals her first conscious witchy awakening while filming one of The Princess Switch movies in Scotland (Credit: Roger Wong / INSTARimages)
She also told InStyle that she's "always felt really connected" with the unknown, revealing that she was filming The Princess Switch 2 or 3 when she had her "first conscious witchy awakening."
"I was learning about the history of the women who were wrongfully accused of witchcraft and learning about what witchcraft even is."
Vanessa Hudgens Promotes Dead Hot in Jonathan Simkhai
For her Today show appearance, Vanessa looked bewitching in an all-black Jonathan Simkhai ensemble, composed of a ribbed crop turtleneck top and a wrap mini skirt that displayed her toned legs.
She draped a black leather blazer over her shoulders and carried her things in a matching black leather shoulder bag with gold-tone hardware by Givenchy.
Vanessa Hudgens visits the Today show in an all-black Jonathan Simkhai ensemble composed of a crop turtleneck sweater, a mini skirt, and a leather blazer on April 11, 2023 (Credit: Roger Wong / INSTARimages)
Hung Vanngo did Vanessa's neutral makeup, while Danielle Priano styled her tresses in a slicked-back bun to showcase her gold earrings.
Jason Bolden, whose clients include Gabrielle Union, Cynthia Erivo, Sabrina Carpenter, and more, added multiple rings to Vanessa's look. She also sported her Chase Gregory oval-cut diamond solitaire engagement ring from her fiancé Cole Tucker, estimated to cost around $250,000.
The Bandslam star boosted her 5'1" height by slipping her feet into black patent Sam Edelman sandals with peep toes, platforms, delicate ankle straps, and high block heels.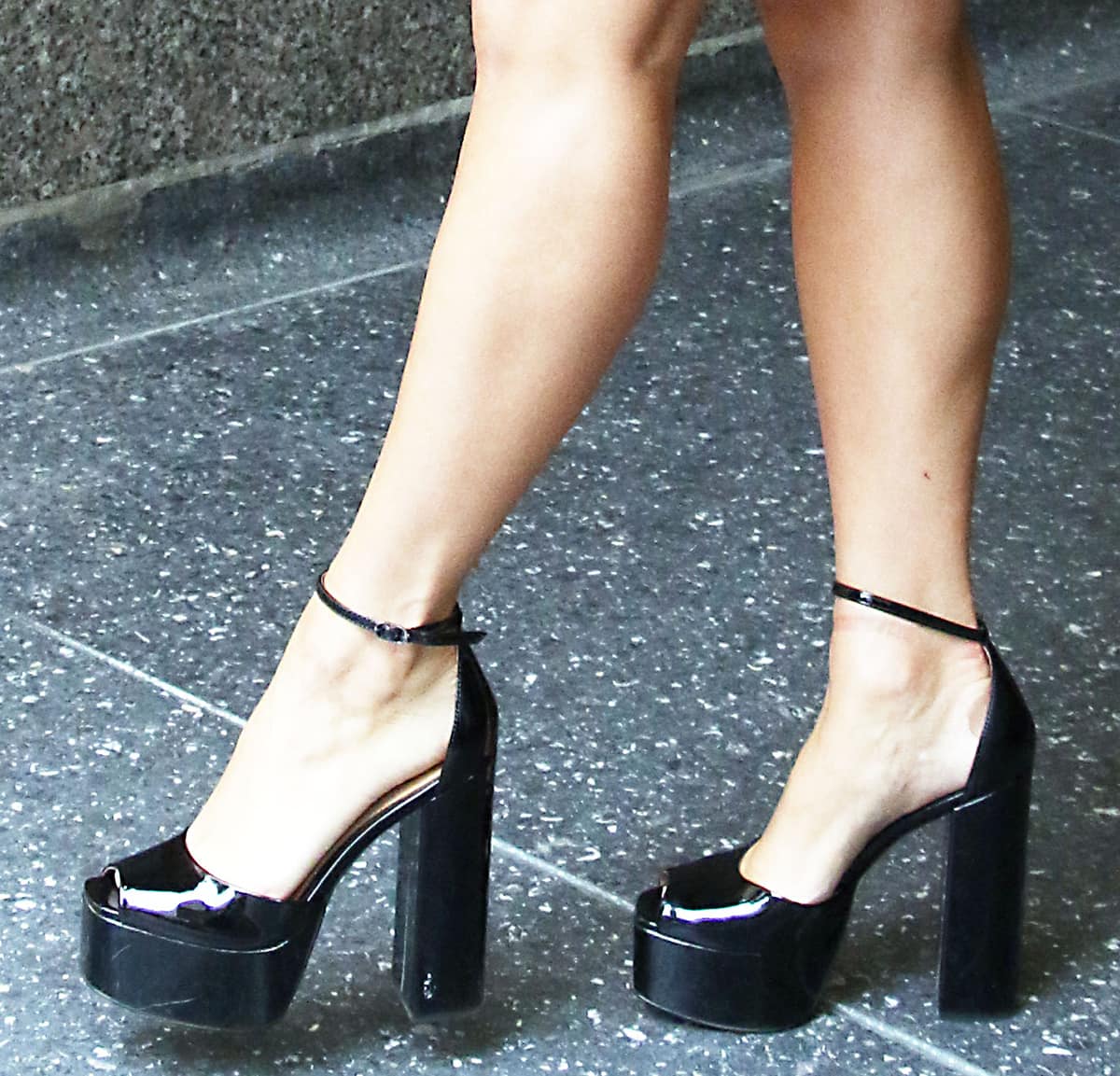 Vanessa Hudgens pairs her leg-baring mini skirt with Sam Edelman platform heels (Credit: Roger Wong / INSTARimages)
Austin Butler's ex later visited The Drew Barrymore Show in another Jonathan Simkhai creation, this time a plaid shirt dress that once again showcased her toned legs.
The casual 'fit featured a deconstructed silhouette with a collar, long sleeves, and a sleeve-like waist tie.
She paired the look with the same Sam Edelman heels she wore earlier and swapped her stud earrings for a pair of gold hoops.
Beauty-wise, Vanessa wore soft smokey eyeshadow with nude lipstick. She then parted her tresses to one side and styled them in waves down her back.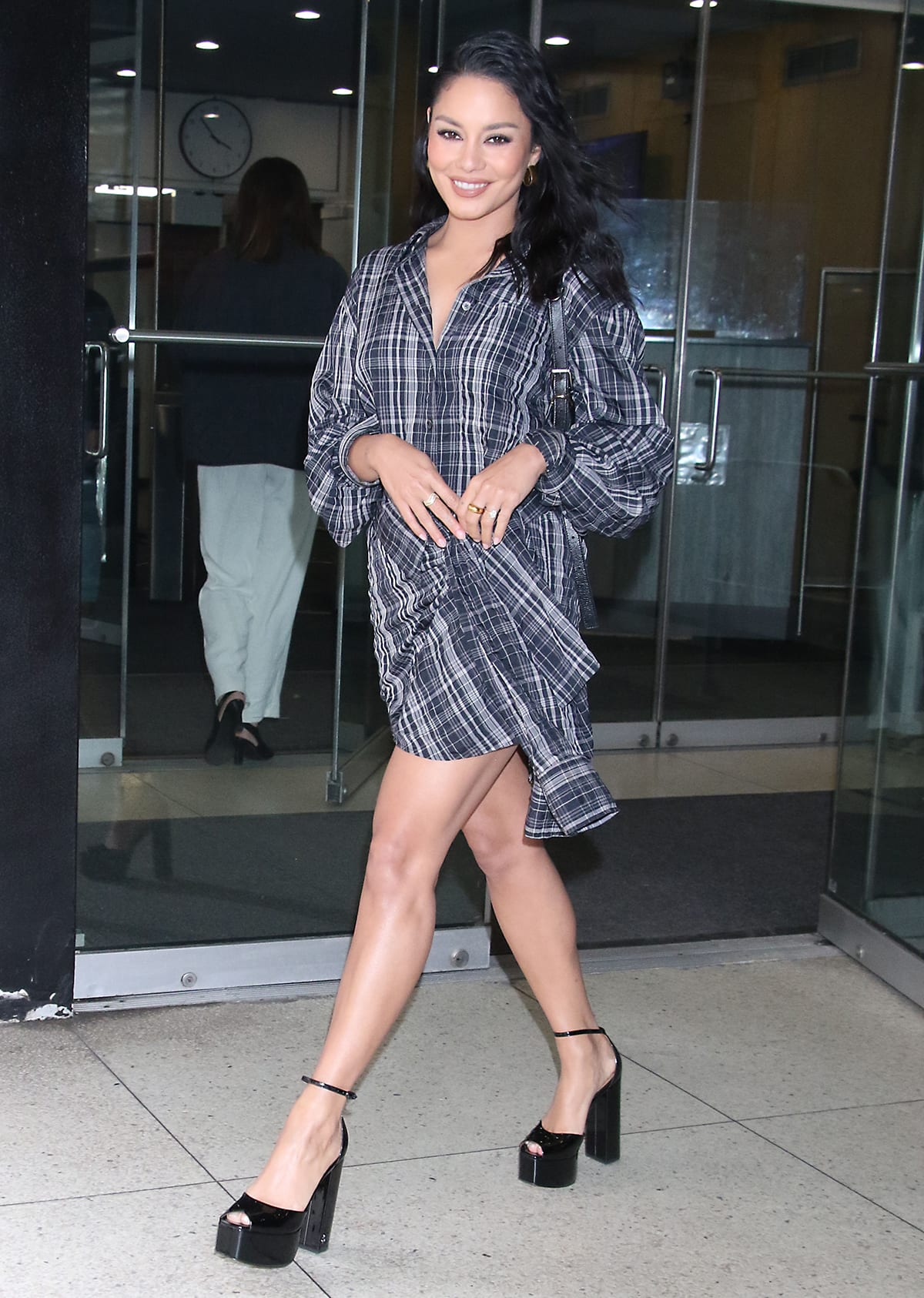 Vanessa Hudgens drops by The Drew Barrymore Show in a Jonathan Simkhai plaid shirt dress (Credit: Roger Wong / INSTARimages)
Vanessa Hudgens' Paranormal Encounter
Vocal about her paranormal encounters, Vanessa recently revealed to Cosmopolitan that she had her first-ever supernatural experience at around five years old.
"I was probably like five, and I was walking into the dining room past the dining table before school. I had one of those tin ducks, with a mama duck and all the baby ducklings behind it. I remember walking past it and it just starting to, like, move with me," she said laughingly. "I stopped and I looked at it, and I'm like, 'That's weird and makes no sense.'"
She added that she just "tried to forget about it because there's no explanation."
Vanessa Hudgens reveals experiencing first supernatural encounter when she was five years old (Credit: Roger Wong / INSTARimages)
Aware of the spiritual connection that has always been in her life, Vanessa said she "kind of shut it out for a while because, you know, I would be at home and then out of the corner of my eye, I would see a man in the top hat. And I'm like, 'What the hell!' And I had just moved out by myself for the first time and was scared."
"So I tried to tune it out and turn off that channel. I think I just had to do some growing up personally in order to feel safe enough to open it back up again."
What Is Dead Hot: Season of the Witch About?
Dead Hot: Season of the Witch is an unscripted feature film that follows Vanessa Hudgens and her best friend GG Magree's "journey into the supernatural realm."
The two embark on a pilgrimage to Salem, Massachusetts to discover all things bewitching—from witchcraft to ghost hunting and connecting with spirits.
The synopsis reads: "Hudgens and Magree are self-taught students of witchcraft and have been experimenting and connecting with the spirit of the world for much of their lives. But after a ghost hunt gone wrong, the duo realizes they need to seek out proper mentorship and training, so they head on a pilgrimage to Salem with cameras chronicling their journey for a masterclass in witchcraft."
In an interview with Variety, Julie Pizzi, the president of Bunim-Murray Productions, said that the documentary is "entertainment first, but there's a real, personal, spiritual journey that they both have together.
"It's so emotionally raw that it really created such a beautiful narrative. It's a lot about female empowerment," she added.
Vanessa Hudgens is taking on a new project called "Dead Hot," an unscripted film that follows her and her best friend GG Magree on a spiritual journey in Salem, Massachusetts
"It was a lot more personal than anything I've ever done," Vanessa told Variety of her documentary. "I'm not hiding behind a character as I normally do in films – this is me, exploring something that I am very passionate about."
"I knew it would be extremely personal, and I would be sticking my neck out doing so. But I'm hoping that it makes other curious people out there to be inspired to open their hearts, minds, and soul. Trust their intuition and find a bit more peace in the unknown."