When things get tough for a family, the family sticks together. And that's exactly the mentality Vanessa Hudgens has had since she tweeted about her dad's worsening condition.
Vanessa was spotted out on a lunch date at Sugar Fish sushi with her sister, Stella Hudgens.
The "Grease" actress wore denim shorts with a graphic sweater from 2nostalgik, which read "No Coffee, No Workee." The actress accessorized her casual lunch look with an oversized tote by Céline and a pair of leather "Classic" sneakers from Vans.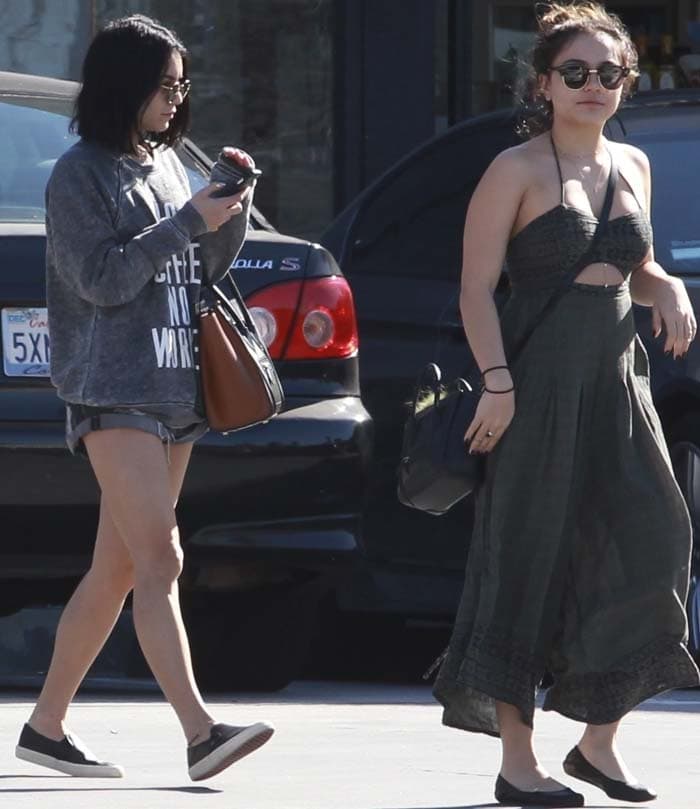 Vanessa Hudgens and Stella Hudgens spotted leaving the lunch spot Sugar Fish sushi at Studio City on January 25, 2016
On the same day she was spotted out with Stella, Vanessa asked for prayers for her dad's condition from her Twitter followers.
Hey guys. My dad isn't doing too well. Please say a prayer for him! It would mean a lot to me.

— Vanessa Hudgens (@VanessaHudgens) January 24, 2016
Vanessa's exact sneakers are no longer available in plain leather, but we did find the perforated and crocodile embossed print versions of them. Check them out at Farfetch, Nordstrom, Macy's and Revolve Clothing.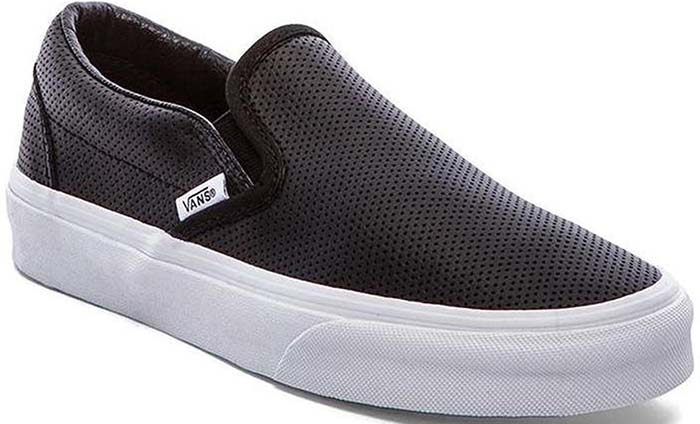 Vans 'Classic' Perforated Slip-On Sneaker, $55 – $60 at Nordstrom, Macy's and Revolve Clothing
Vans Croc Slip-On Sneakers, $54.47 – $75 at Farfetch and Revolve Clothing
Credit: WENN