Vanessa Hudgens appeared on the Spanish TV show, 'El Hormiguero', along with 'Spring Breakers' co-star, Selena Gomez, last week.
For the appearance, Vanessa wore an all-white outfit that showed off her midriff and paired it with lovely lilac strappy sandals. It was actually the same attire she wore to the Madrid photo call that happened on the same day. We weren't crazy about the look, but her sandals did get our attention.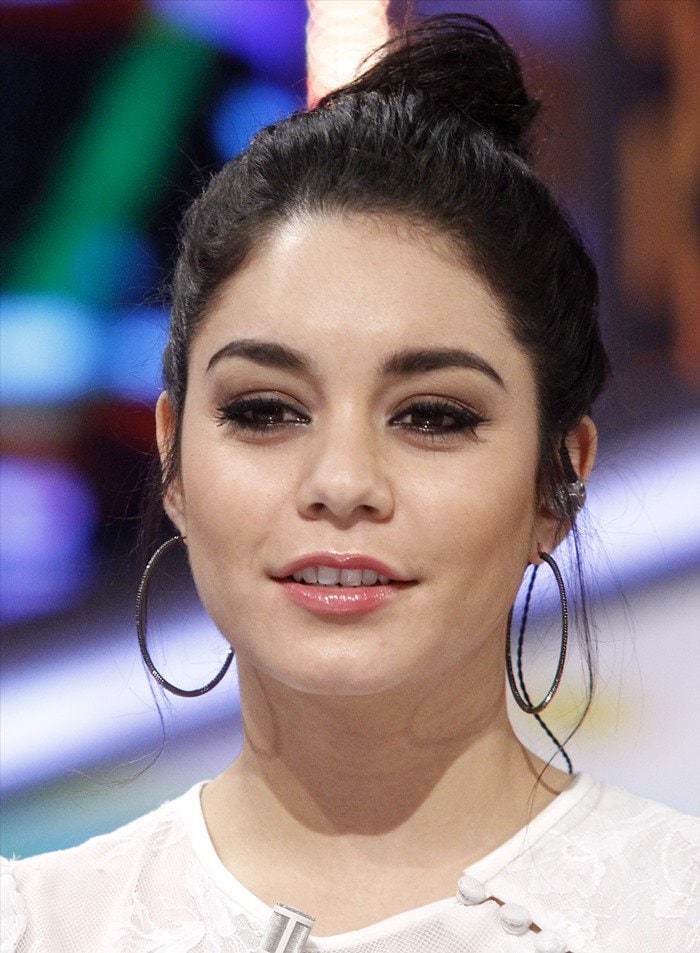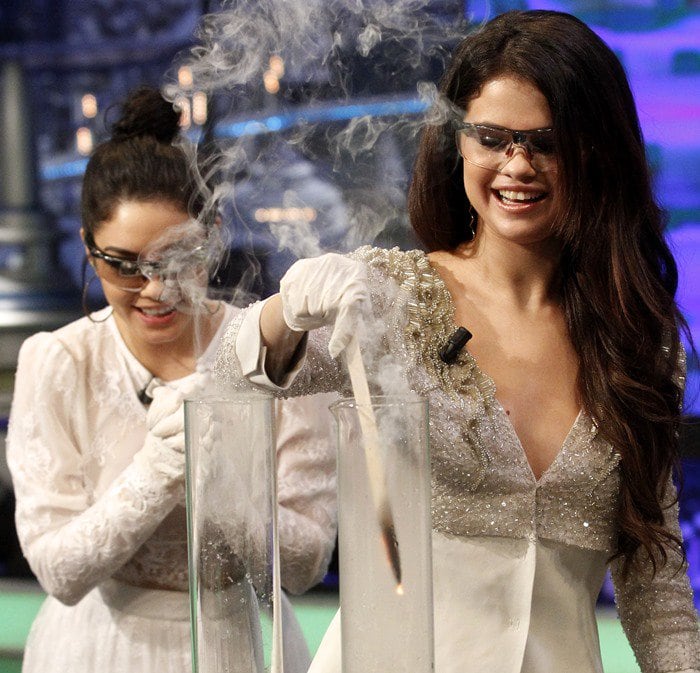 Selena Gomez and Vanessa Hudgens appear on 'El Hormiguero' TV show in Madrid on February 21, 2013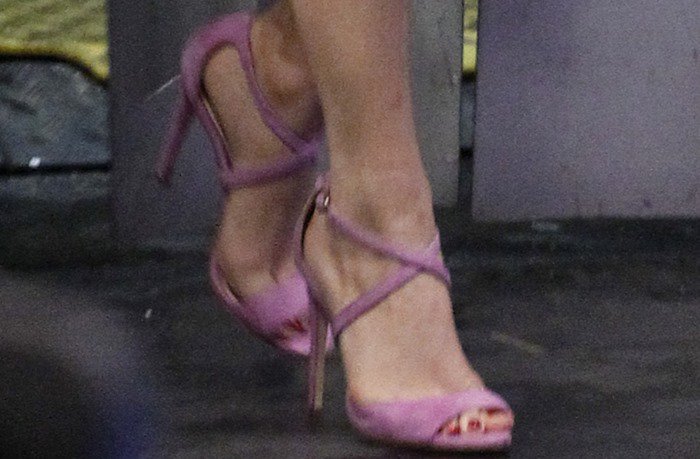 A closer look at Vanessa's lilac sandals
As mentioned in our previous post, Nessa's sandals are the Jerome C. Rousseau 'Popp' in lilac suede. They're part of the designer's Spring 2013 collection, although the pair is currently not available for sale online (yet).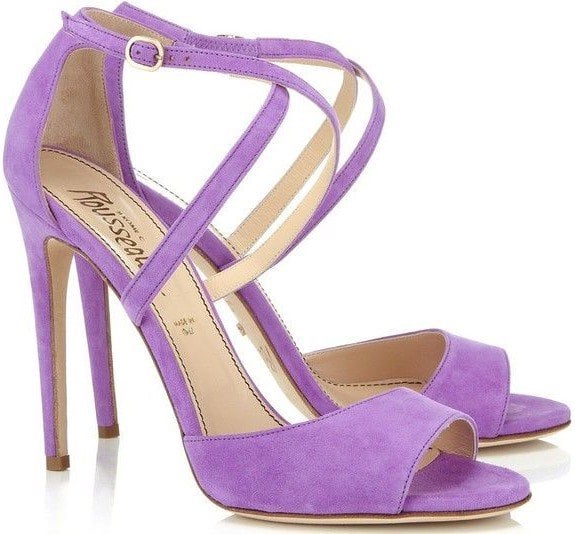 Jerome C. Rousseau 'Popp' Sandals in Lilac Suede
Jerome C. Rousseau shoes can be found at Gilt and Bloomingdale's, but since you won't find those lovely lilac heels there, here are six easy-on-the-pocket alternatives you can choose from instead. Mind you, these were a little hard to come by more because it was really difficult to find the right shade of lilac. Check 'em out below, and see if you fancy any of the styles.
1. Pour La Victoire 'Estee' Sandals, $15 to $47 (before: $159) at Amazon
The 'Estee' from Pour La Victoire is probably the closest in shade to Vanessa's lilac Jerome C. Rousseau 'Popp'. This pair is much dressier in design because of the rhinestones, so it's actually perfect for prom or a black-tie gathering:
2. Nina 'Fonda' Sandals, $27.99 – $79.00 at Amazon
If you wish to kick it up a notch and go glitzy in lilac, the Nina 'Fonda' will do the trick. Yep, it's covered in glitter. And we just love the swirly straps. Don't you?
3. Lauren Jones 'Ava' Sandals, $109 at Nordstrom
If you're looking for a lilac pair that looks well made and can work with both casual and dressy outfits, the 'Ava' from Lauren Jones is your best bet. We also like the fact that it looks fresh, modern, and sexy.
4. Kate Spade 'Ginger' Sandals, $345 at Amazon
Another pair that looks well made and really classy is the Kate Spade 'Ginger'. We love the gold trimming on this one. It's a really sleek pair that can work with different looks. Although this comes in a slightly darker lilac shade, not including it as an alternative would have been sinful.
5. Badgley Mischka 'Lacie' Sandals, $50.95 – $214.99 at Amazon
Of the six, this pair is the most expensive. But it's also the prettiest, yes? It's feminine and flirty, and it comes in that really comfortable heel height you can walk in all day. The 'Lacie' is also the perfect lilac alternative if you'll be standing at the party all day.
6. Diego Di Lucca 'Kelly' T-Strap Sandals, $79.99 – $99.99 at Amazon
Last but not the least is this t-strap from Diego di Lucca. This one is a great value for money because it's made out of genuine leather. If you love lilac to bits and pieces and you consciously collect anything in this color, then grab this one because it comes in a rare python print.
Credit: Sean Thorton/WENN