Belonging to an industry where grabbing coffee in the morning entails catcalling ("I've never seen coffee that looked that good!"), and having your every single move documented to pay off someone else's bills, it's difficult to think how celebrities can put up with this on an almost-daily basis.
Vanessa Hudgens is one of the most photographed celebrities today – from the red carpet down to grabbing iced coffees or going to her yoga sessions, we wonder how she is able to keep it together. In fact, she even cracked a smile for the cameras this time.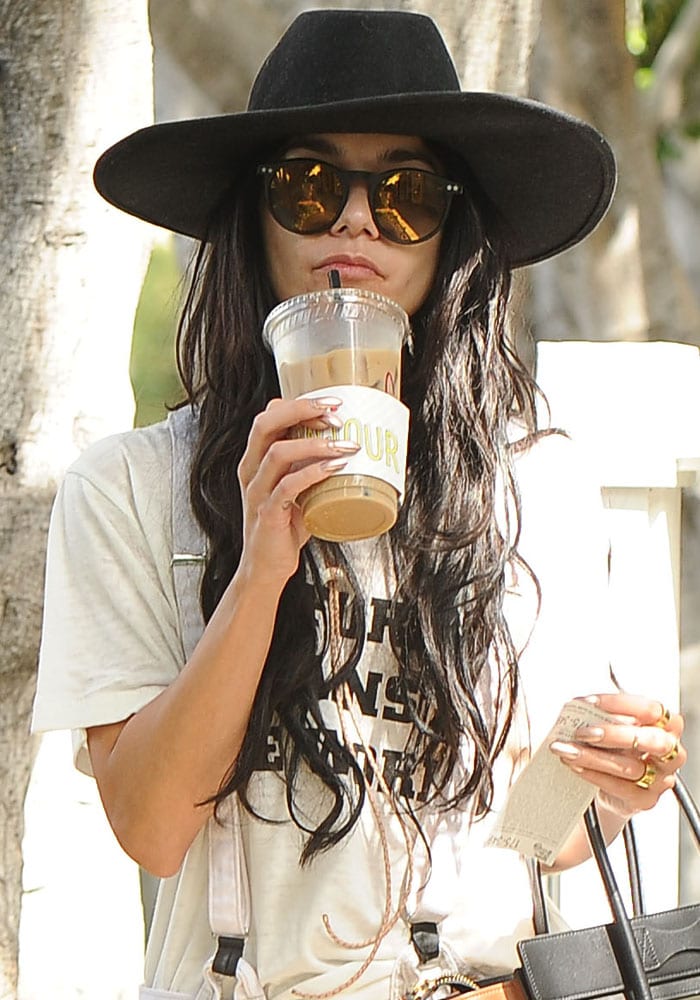 Vanessa headed to the valet and rummaged through her bag for the ticket, but looked up to see that the valet person had already gone off to fetch her car. Slightly confused, she looked around and had a bit of interaction with the cameras instead, smiling and giving a small "thanks" as some told her she looked great.
The actress wore a graphic tee from 2Nostalgik with One Teaspoon shorts and the Isabel Marant "Nerys" boots. Vanessa accessorized with a tote from Céline, a hat from Free People, sunglasses from Wildfox, and jewelry from Jacquie Aiche.
Vanessa Hudgens waits patiently for the valet in Los Angeles on September 10, 2015
We think this may be what Vanessa purchased from her recent trip to Isabel Marant. What do you guys think?
To get Vanessa's boots, click on over to Forward.
Isabel Marant Nerys Velevet Boots, $1,140
Credit: The Hollywood Fix's Youtube / WENN