Claiming that it's never been more important to register and vote, Charlize Theron recently teamed up with some A-list friends to spread an important message: vote!
Just a few days before Super Tuesday, W Magazine released a PSA urging people to register to vote in the upcoming coming election cycle. The star-studded clip included Laura Dern, Scarlett Johansson, Brad Pitt, Antonio Banderas, Cynthia Erivo, Chris Evans, Adam Sandler, Shia Labeouf, Willem Dafoe, Dakota Fanning, Margaret Qualley, Beanie Feldstein, Kaitlyn Dever, Olivia Wilde and Awkwafina, among others.
Last month, the 44-year-old actress attended the 2020 Vanity Fair Oscar Party in a Dior Haute Couture look paired with Jimmy Choo's Minny shoes and clutch. She was joined by special make-up effects artist Kazuhiro Tsuji, who took home the award for Best Makeup and Hairstyling for his work in Bombshell along with Anne Morgan and Vivian Baker.
Earlier the same day, she hit the 92nd Academy Awards with her mother Gerda Jaboca Aletta Maritz.
Kazuhiro Tsuji and Charlize Theron attend the 2020 Vanity Fair Oscar Party hosted by Radhika Jones at Wallis Annenberg Center for the Performing Arts on February 9, 2020, in Beverly Hills, California
Most people know that Charlize Theron was born in South Africa, where the actress saw the AIDS epidemic break out in the late '80s and early '90s.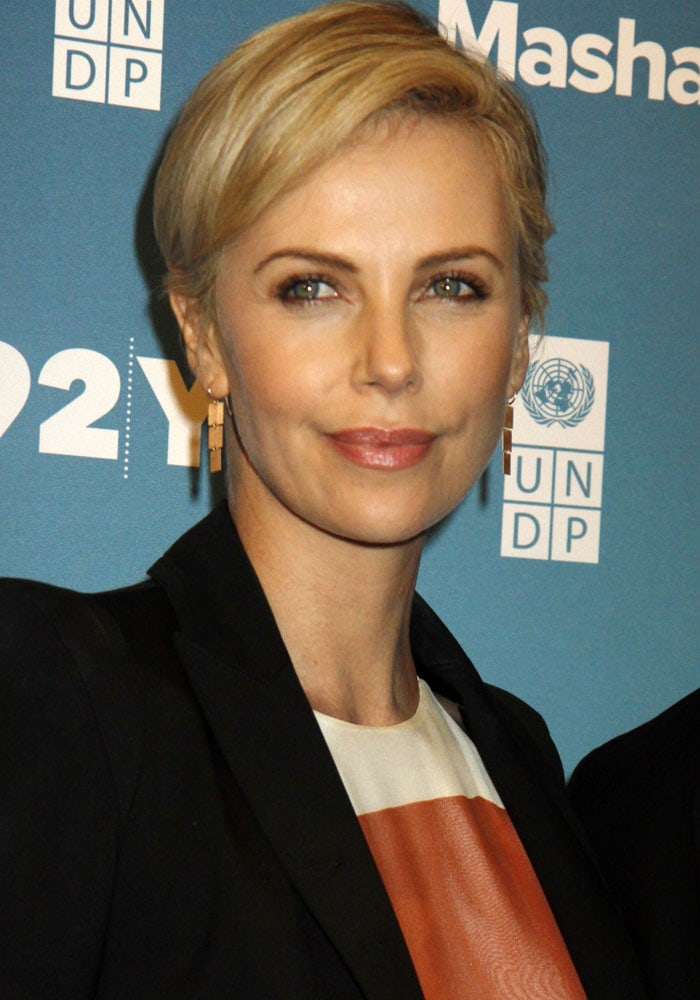 Charlize Theron attends the Mashable 2015 Social Good Summit held at 92Y in New York on September 28, 2015
The experience stuck with Charlize, since back then little information was known about the deadly disease, and people around her succumbed to it without knowing why.
Charlize Theron wears a Zimmerman dress at the 2015 Social Good Summit held in Manhattan
In September 2015, the actress took a very public stance against AIDS at the 2015 Social Good Summit by Mashable and United Nations Development Programme held at 92Y in Manhattan.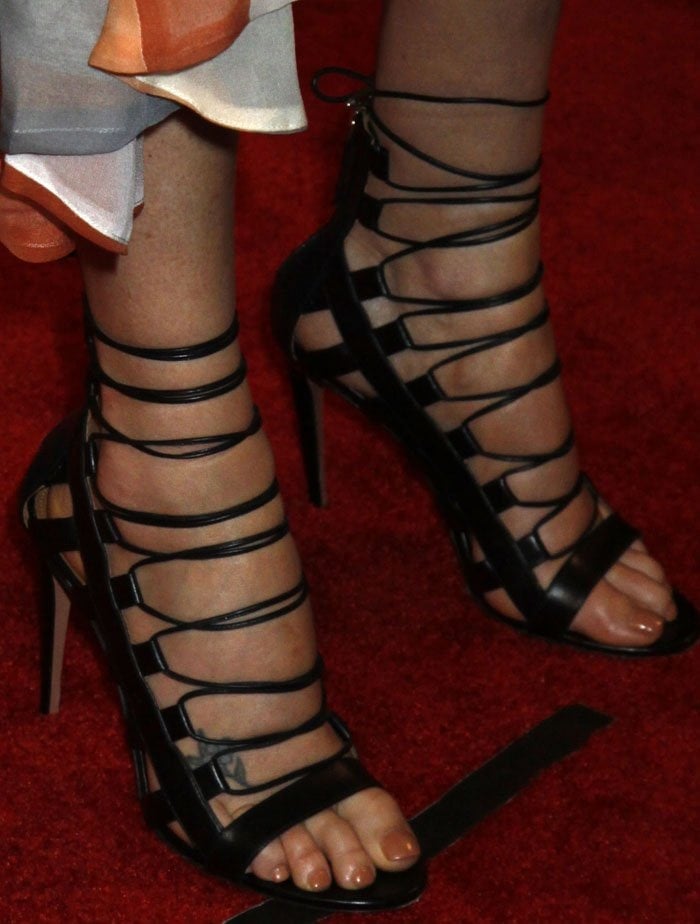 Charlize Theron wears a pair of Aquazzura sandals on her feet
Charlize has made it her priority to eradicate AIDS completely by 2030 and has been spending a lot of time working on the ground with the United Nations.
The then 40-year-old pointed out that because AIDS has become somewhat controlled in America, the country has been complacent in eradicating the disease.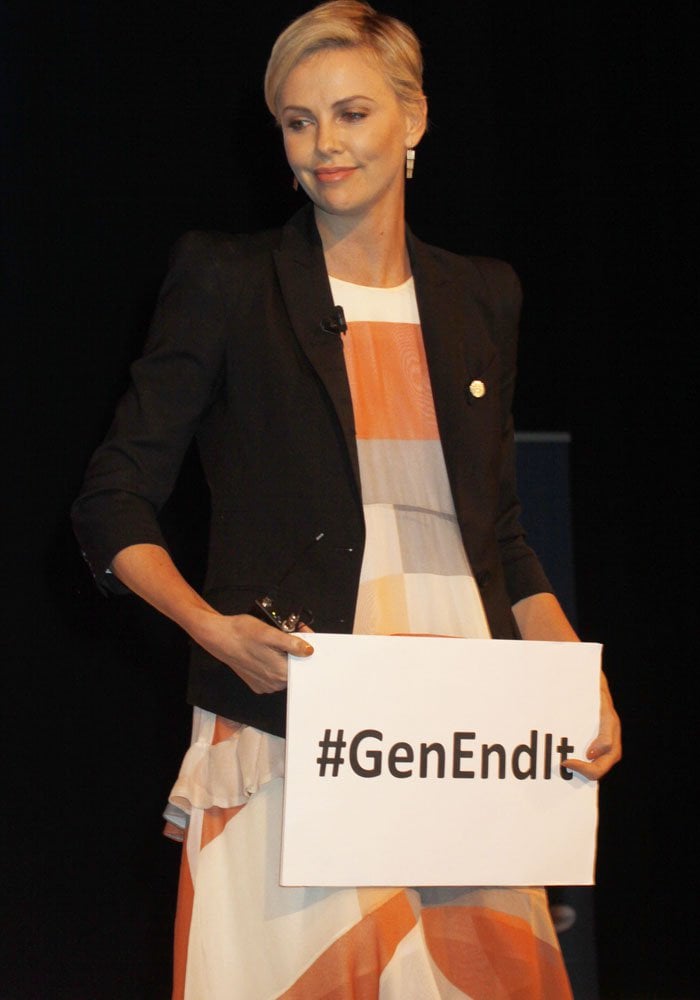 Charlize Theron advocates for the end of the AIDS epidemic at a Manhattan event
Charlize arrived at the event in a dress by Zimmerman, earrings by Irene Neuwirth, and showed off her foot tattoo in "Amazon" heels by Aquazzura.
Charlize Theron speaks out on the complacency of America in the fight against AIDS
To get Charlize's red carpet shoe, head on over to Nordstrom or Farfetch.
Aquazzura Amazon Lace-Up Ankle-Wrap Sandal, $695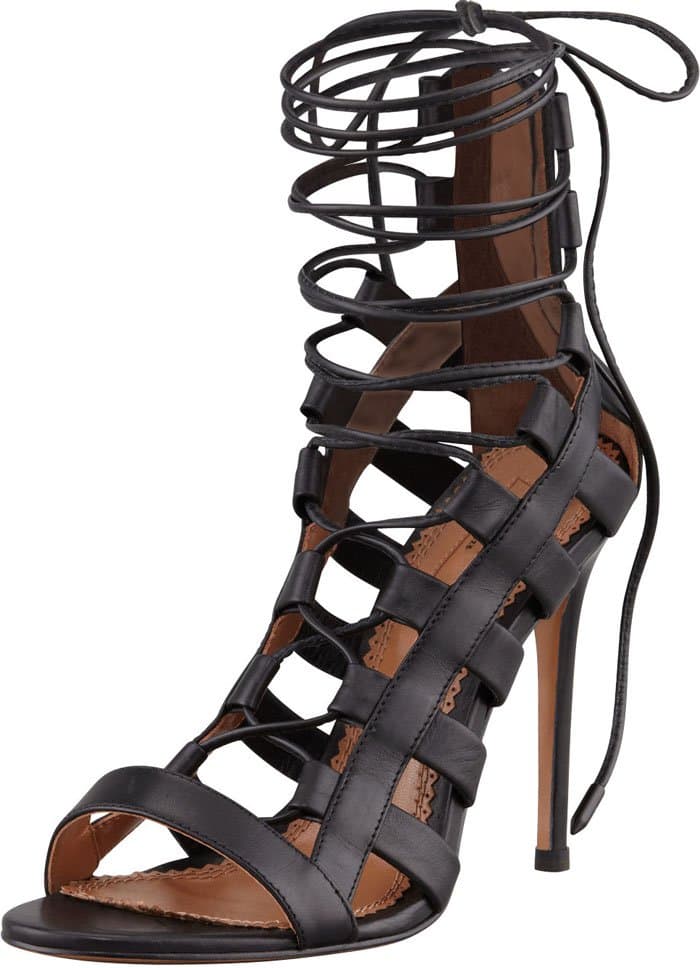 Credit: Michael Carpenter / WENN / Sheri Determan