Jennifer Garner showcased her flawless fashion at STARZ's Party Down season three FYC Screening Event at the Hollywood Athletic Club in Tinseltown, California.
Dressed in a monochromatic yet captivating look that exuded elegance, the 51-year-old actress effortlessly transitioned from spring to summer with her sophisticated ensemble.
Jennifer Garner in a sophisticated monochromatic ensemble at the Party Down season 3 FYC screening event held at the Hollywood Athletic Club in Los Angeles, California on June 4, 2023 (Credit: Xavier Collin / Image Press Agency / Abaca Press / INSTARimages)
Garner owned the pink carpet in her head-turning white blazer, adorned with a sleek single black button. Underneath, the Miracles From Heaven star paired a form-fitting white T-shirt, flawlessly accentuating her silhouette.
The ensemble was completed with white tapered trousers, tastefully cinched at the waist, with a slender black leather belt.
Garner added a touch of contrasting elegance and slipped into pointed-toe black leather pumps featuring a stylish kitten heel. Square vamps and subtly square toes of the footwear perfectly complemented the sophisticated look.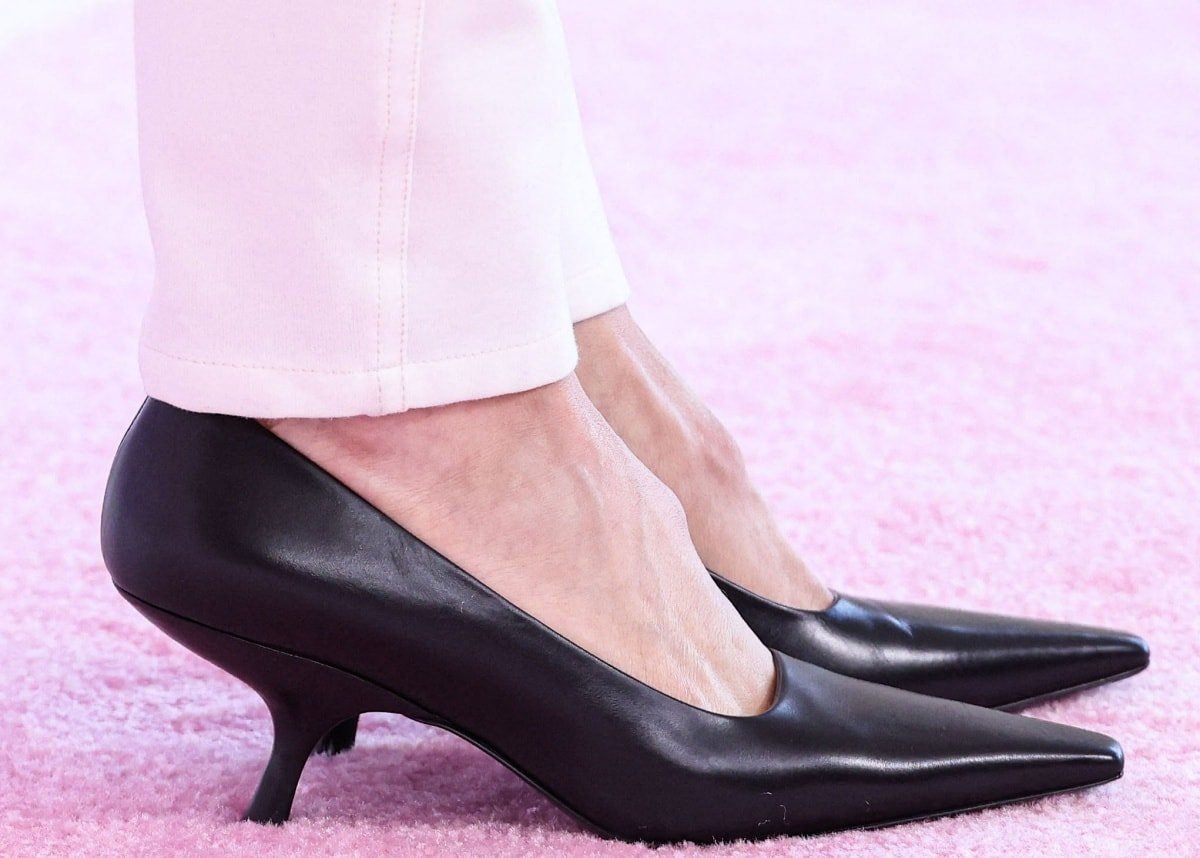 A closer look at Jennifer Garner's black leather pumps with stylish kitten heels (Credit: Xavier Collin / Image Press Agency / Abaca Press / INSTARimages)
The 13 Going on 30 actress showcased her fashion acumen effortlessly by harmonizing the monochromatic white palette with these understated black accents.
Styled by Jordan Johnson Chung, Garner elevated her ensemble with the perfect selection of accessories. Simple gold jewelry adorned her look, including delicate hoop earrings, layered necklaces, and dainty chain bracelets.
Her sleek bob with a middle part, worn down and straight, was neatly tucked behind her ears, accentuating her polished appearance.
The Alias star opted for a petal-pink shade of lipstick to match her glowing cheeks, completing her stunning beauty look.
Jennifer Garner styled her hair in a sleek bob tucked behind her ears to show off her gold jewelry and simple yet gorgeous beauty look (Credit: Xavier Collin / Image Press Agency / Abaca Press / INSTARimages)
Jennifer Garner's inclusion in the Party Down cast marks an exciting new chapter in her television career.
This star-studded sitcom, originally airing in 2009, follows a group of aspiring Hollywood caterers. Garner's character, Evie, a film producer, falls for Adam Scott's character, Henry, adding intrigue to the plot.
In an interview with Entertainment Weekly, Scott expressed his excitement about working with Garner, saying, "I've always been a huge fan of Jennifer's and wanted to work with her, and had never even met her. When we were talking about the character in Evie, Jennifer Garner was one of the people we thought of like, 'Someone like Jennifer Garner'…but never thinking that Jennifer Garner is someone we would actually get to be on Party Down."
Adam Scott as Henry and Jennifer Garner as Evie in the American sitcom Party Down (Credit: Starz)
Scott took a leap of faith and contacted Garner regarding the role, and much to their astonishment, she agreed. He remarked, "Little did we know, she likes Party Down and said yes pretty quickly. It took us all by surprise."
Jennifer Garner's talent extends beyond the silver screen, with notable television roles in Alias and Camping. Now, she joins the ranks of Party Down, breathing fresh life into the beloved series.
Although the show initially faced cancellation in 2010, fan support led to its revival in 2023, with new episodes premiering in February until the end of March.
While making waves in the television industry, Garner's latest project, The Last Thing He Told Me, premiered on Apple TV+ in April.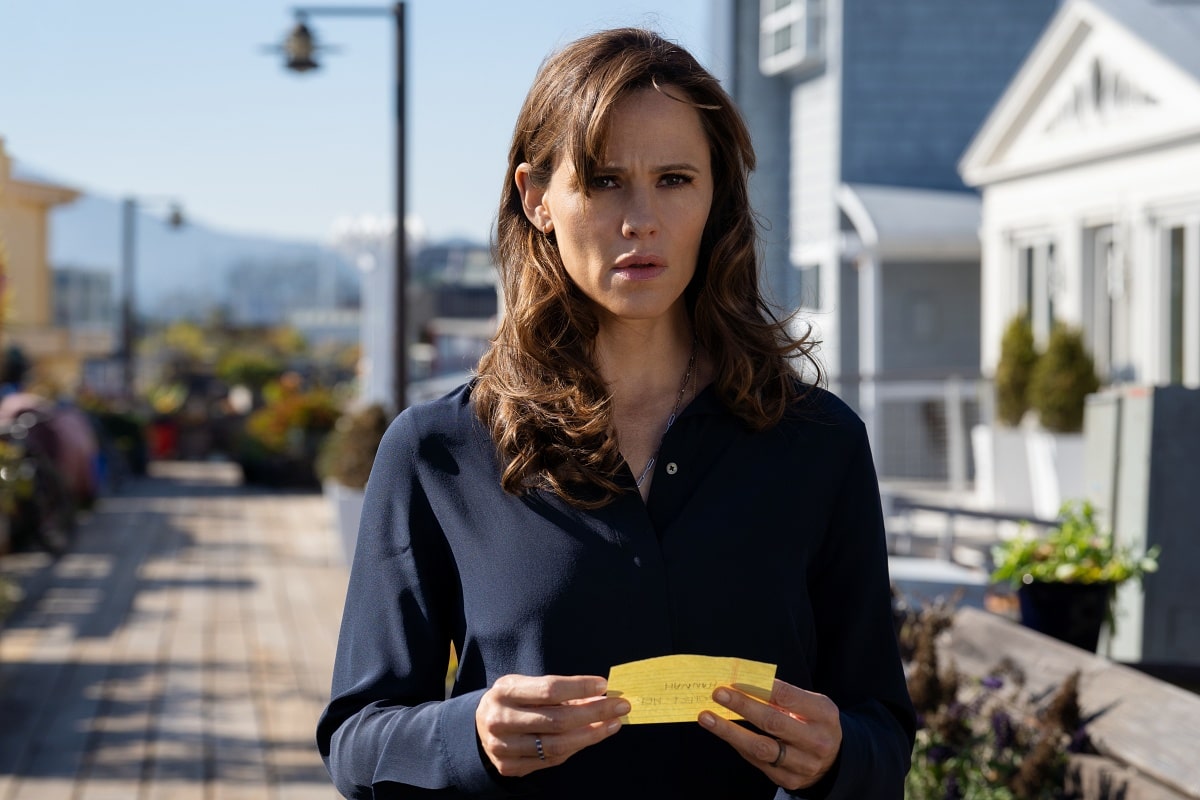 Jennifer Garner as Hannah Hall in the thriller television miniseries The Last Thing He Told Me (Credit: Apple TV+)
Based on a gripping thriller mystery novel of the same title, the series centers around Garner's character, Hannah, as she embarks on a quest to uncover the truth behind her husband's disappearance while building a relationship with her teenage stepdaughter, Bailey.