Do you remember the "Houla Hot" sandals from Christian Louboutin's Spring 2016 collection? In May 2016, the Hawaiian-inspired shoes finally made it to a celebrity's feet, and they looked even better than we had imagined.
Taylor Schilling of "Orange is the New Black" fame, who measures 5ft 8 (172.7 cm), was the first celebrity spotted in these floral babies. She wore them to the PaleyLive LA event held in Los Angeles.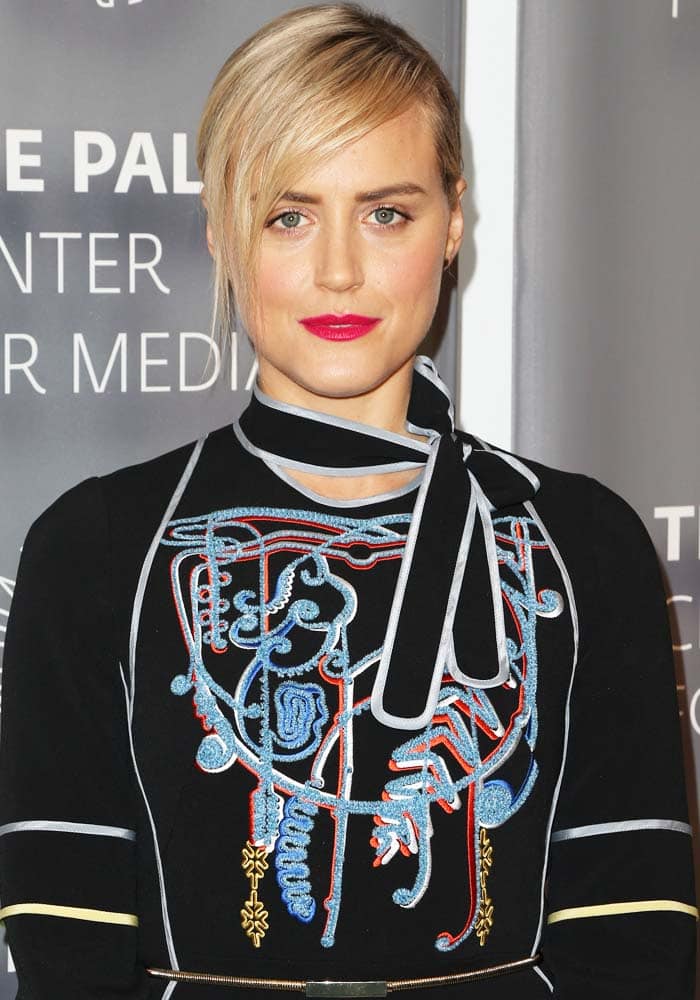 Taylor Schilling shows off her cropped blonde hair at PaleyLive LA's "Orange Is the New Black" evening held May 26, 2016, at the Paley Center for Media in Beverly Hills (Credit: FayesVision / WENN)
4 years earlier, Schilling starred with Zac Efron in the 2012 American romantic drama film The Lucky One. She beat Abbie Cornish and Katie Cassidy for the lead female role.
To secure a PG-13 rating, director Scott Hicks made sure that there was no explicit nudity in the film, which helped it perform well at the box office.
The film is an adaptation of Nicholas Sparks' 2008 romance novel of the same name that you can buy on Amazon.
Katy Perry's lookalike portrayed Elizabeth "Beth" Green, a woman whose photograph Zac Efron as US Marine Logan Thibault finds while serving in Iraq.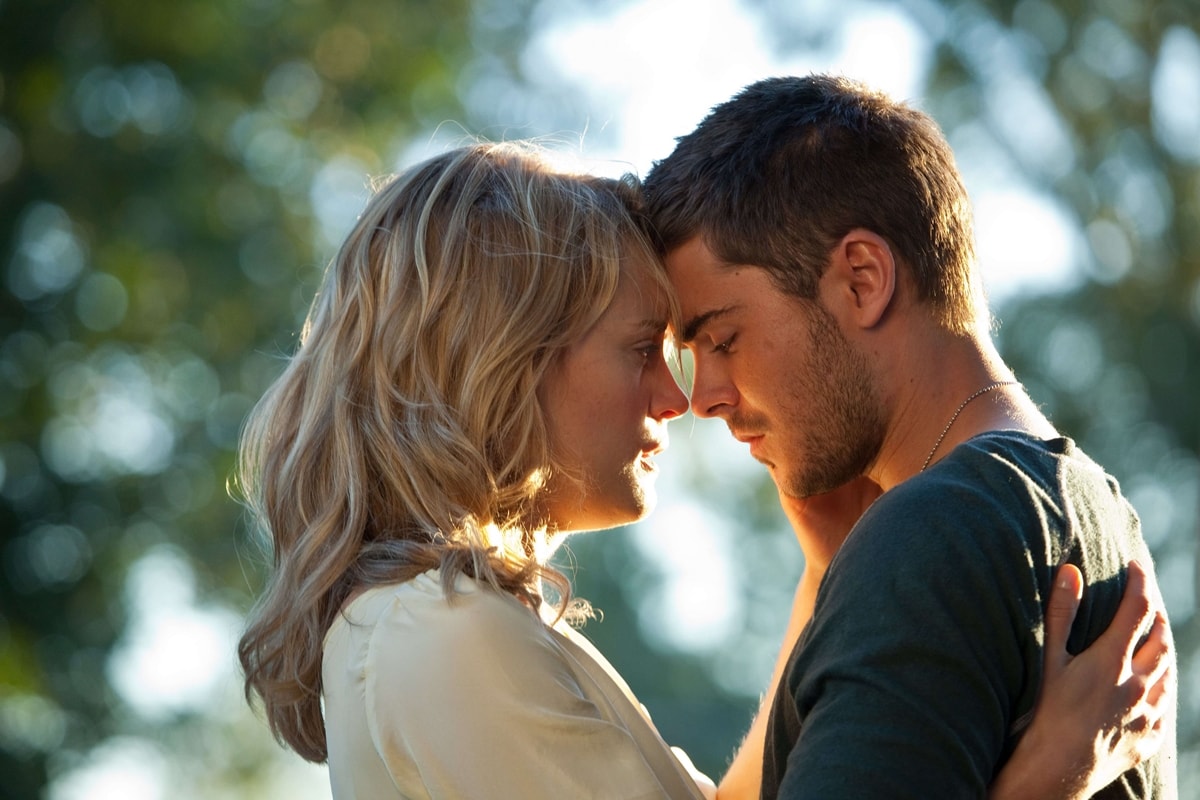 Zac Efron as Logan Thibault and Taylor Schilling as Elizabeth "Beth" Green in the 2012 American romantic drama film The Lucky One (Credit: Warner Bros. Pictures / Roadshow Entertainment)
When the film was released on April 20, 2012, she was 27, and Zac Efron was 24 years old. Taylor Schilling turned 28 on July 27, 2012. Zac Efron celebrated his 25th birthday on October 18, 2012.
"From his past films, [director Scott Hicks] is incredible with capturing the love in those scenes. Everyone builds those scenes up," Efron told People about his steamy love scenes with Taylor Schilling in The Lucky One.
"There is sort of a fear inherent in everyone else so me and Taylor weren't afraid at all." It helped that they quickly became friends, though they never dated in real life.
"I was very nervous. I met Zac in hair and makeup and we just hit it off immediately," said Schilling. "It was just very easy and that sort of click is something you can't describe but you just really hope for, because then it just makes the process really easy. I feel lucky to count him as a friend."
Zac Efron and Taylor Schilling arrive at "The Lucky One" Melbourne Premiere at Village Cinemas Crown on April 11, 2012, in Melbourne, Australia (Credit: INFphoto)
"Scott shot all the loves scenes at the very end of the shoot and at that point we had already become good friends," she added about Australian film director Robert Scott Hicks.
"I had never been to New Orleans and he knew New Orleans and we were able to hang out a bunch, so we were at that point very comfortable with each other. I think the harder part is doing some of the emotional scenes and then once those are done, it's like, you want me to kiss you? Meh. No big deal."
Taylor Schilling shows off the intricate embroidery on her Peter Pilotto dress at PaleyFest (Credit: FayesVision / WENN)
To the PaleyLive LA event held in Los Angeles, Taylor wore a Peter Pilotto dress that featured the designer's unmistakable trademark embroidered patterns and geometric hem.
Actresses Natasha Lyonne, Taylor Schilling, and Kate Mulgrew attend an evening with "Orange Is The New Black" at The Paley Center for Media on May 26, 2016, in Beverly Hills, California (Credit: FayesVision / WENN)
The actress paired her gorgeous dress with Anna Beck earrings and the star of the show, the Christian Louboutin "Houla Hot" sandals.
We will never figure out how Taylor was able to pull off an embroidered geometric dress with Hawaiian-inspired heels, but yes, it works for us.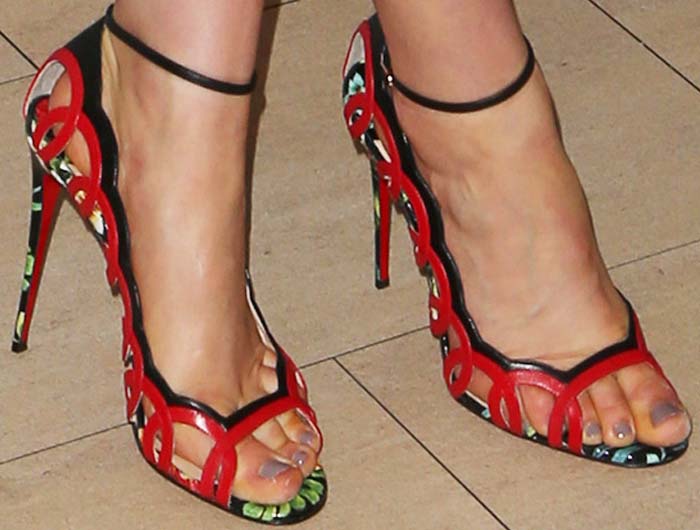 Taylor Schilling's feet in Hawaiian-inspired Christian Louboutin sandals (Credit: FayesVision / WENN)
The peculiar but fun Christian Louboutin "Houla Hot" sandals are unfortunately no longer available online.
This glamorous pair has a flattering scalloped finish and is printed with a lush tropical pattern at the heel and insole
Christian Louboutin's 'Houla Hot' sandals are inspired by the "mood and style of 1950s Hawaii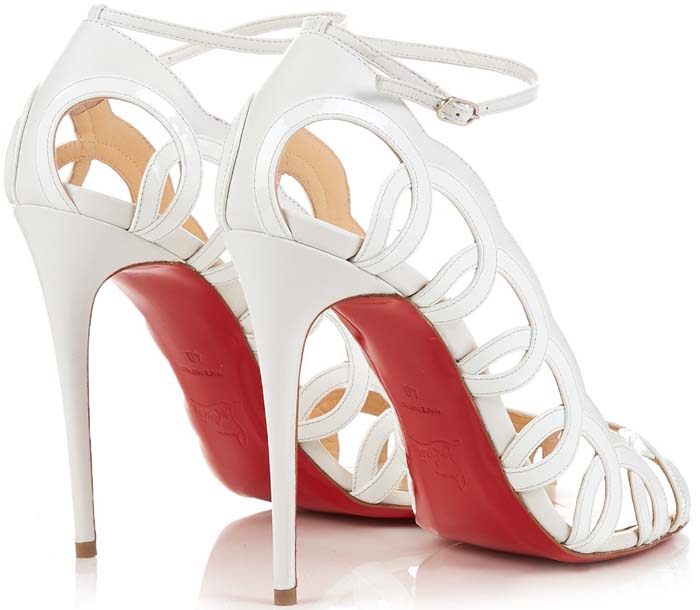 Christian Louboutin "Houla Hot" Leather Sandals, $1,095