Multi-talented star Zendaya was one of the honorees at Variety's Power of Young Hollywood event held at TAO last night, and it's easy to see why. As a singer, actress, producer, designer and fabulous dancer with strong opinions she shares to her more than 43 million Instagram followers, she is undoubtedly a role model and millennial influencer. That's also why she is the focus of one of Variety's cover stories this month.
Shared by Variety with the caption :COVER STORY: How @zendaya Conquered The Movies – Just Like Everything ElseClick the link in our profile to read the full story (Photo by @zoeygrossman):
While fellow honoree Chloe Moretz kept her style classic, Zendaya went the opposite direction in a modern Asian-inspired culotte and blouse pairing from Vivetta, which featured a cool gradient design and head-to-toe sequins. The 20-year-old star chose Ruthie Davis "Elif" nude ankle-strap sandals to keep the focus on her extravagant pantsuit. We've spotted the blue version of these sandals on her before, so it's safe to say Zendaya's a fan of these leg-elongating ankle-strap heels.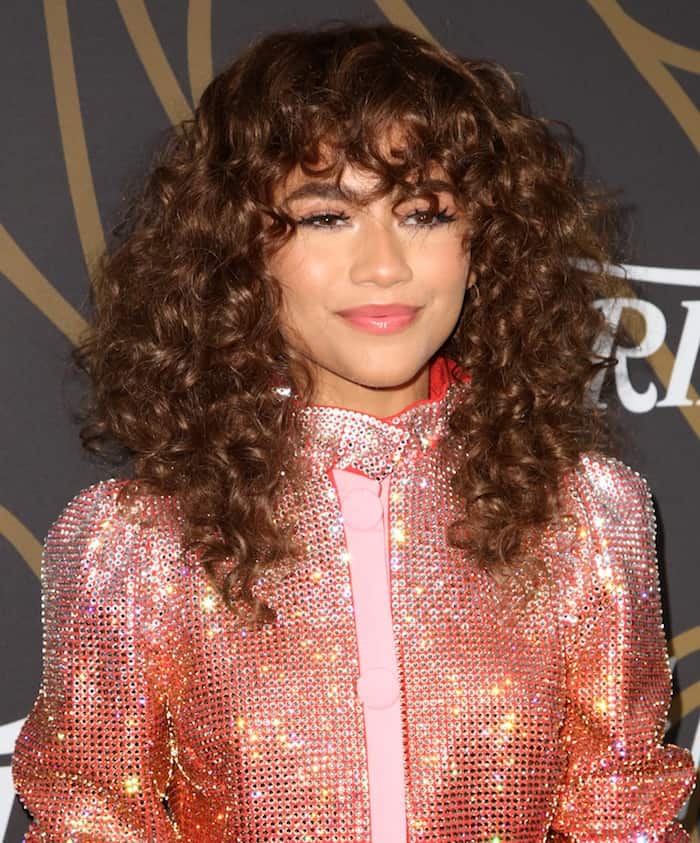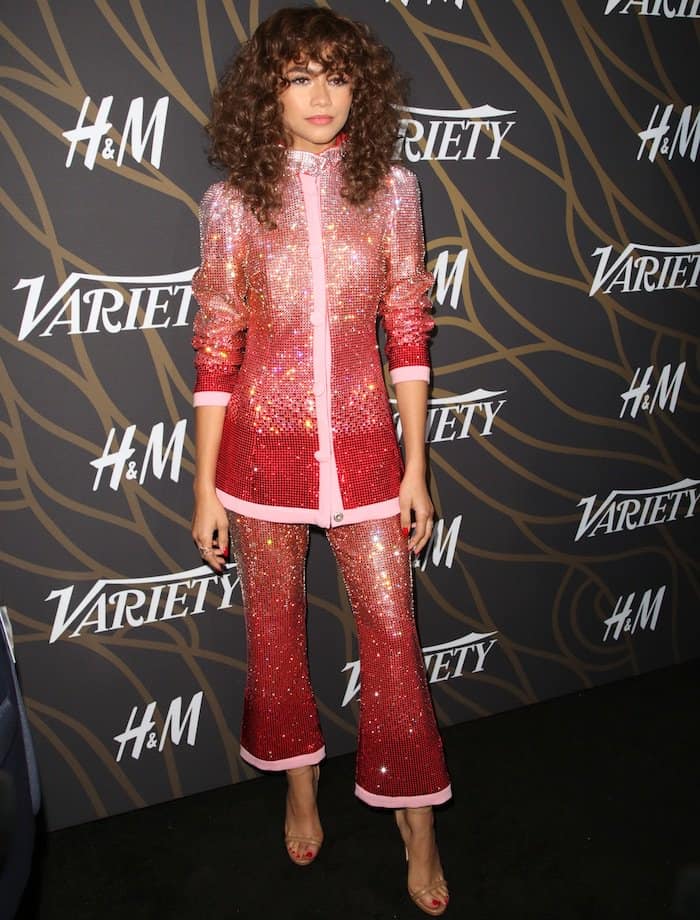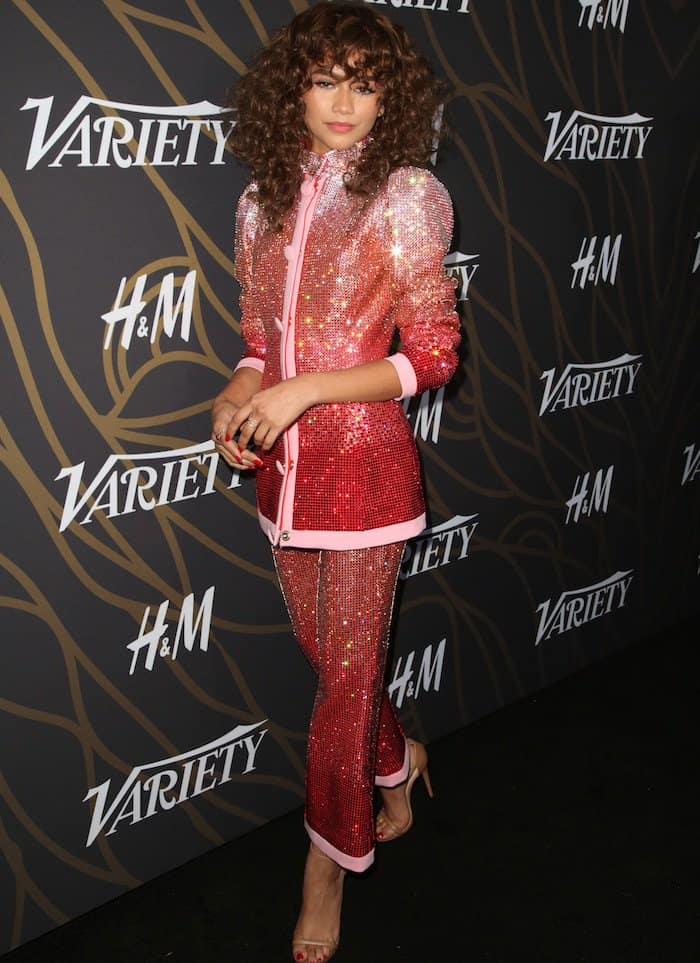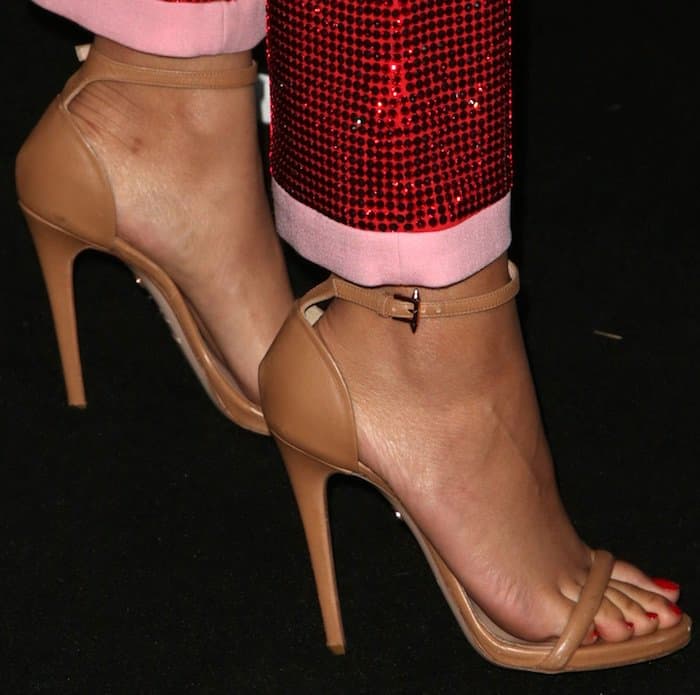 Zendaya in a Vivetta suit and Ruthie Davis "Elif" sandals for Variety's Power of Young Hollywood event at TAO, Downtown Los Angeles on August 8, 2017. 
It seems like Zendaya becomes more popular with each endeavor she takes on. Her most recent transition from TV to movie, "Spiderman: Homecoming" proved to be the correct strategic move for her. She shared more about her crossover into films and discussed her Disney Channel background in her interview with Variety.
Zendaya's "Elif" sandals are no longer available online. However, Stuart Weitzman's "Nudistsong" sandals are a great alternative currently available for purchase at Neiman Marcus.
Credit: Brian To/WENN