Photographed at the same "The Dark Knight Rises" premiere as Marion Cotillard in New York last Monday, Zoe Kravitz rocked a half-revealing half-all covered up look in a strategically draped silk and mesh dress from Emilio Pucci: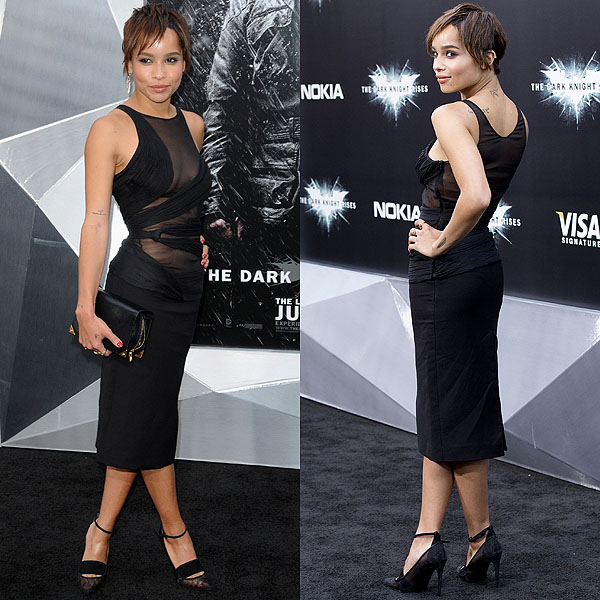 Zoe Kravitz attends "The Dark Knight Rises" world premiere held at AMC Lincoln Square Theater in New York on July 16, 2012
But unlike Marion Cotillard who went for completely contrasted styles between her dress and shoes, Zoe Kravitz went matchy-matchy with hers. Her ankle strap pumps had the same half-sheer half-covered look as her Emilio Pucci dress: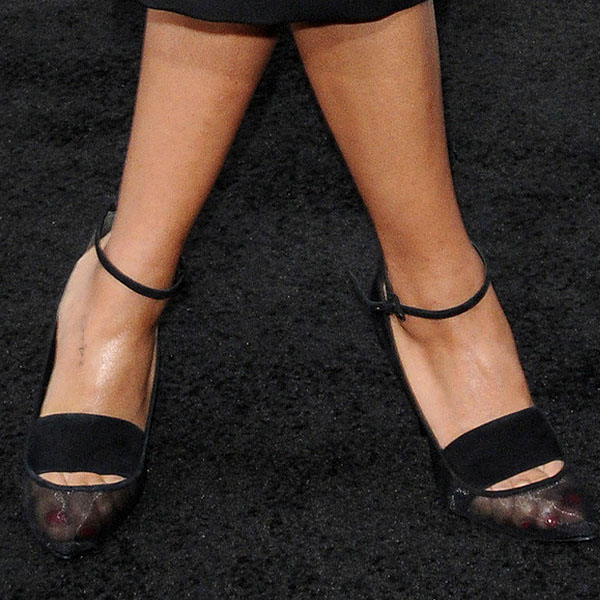 Though I do wish the hemline on Zoe's dress was taken up a couple of inches, I love the shoes she chose to wear with it. Her shoes have a sexy and edgy vibe to them which is perfectly in line with Zoe's own personal style. That personal style is also evident in the way Zoe wore her spiky short hair, her choice of a bible-like black leather clutch and her blood red nails.
We've featured Zoe Kravitz's shoes in our Shopbop pre-season shoe edit post before — they are these Alexander Wang 'Sabine' mesh and suede pumps:
Alexander Wang 'Sabine' mesh and suede strap pumps in black, $485.00
Alexander Wang's street cool designs are made for women like Zoe Kravitz. However, we know that Zoe also has a penchant for more traditional red carpet style heels. See for example this pair of Christian Louboutin pumps that she paired with a vintage dress to a movie premiere last year: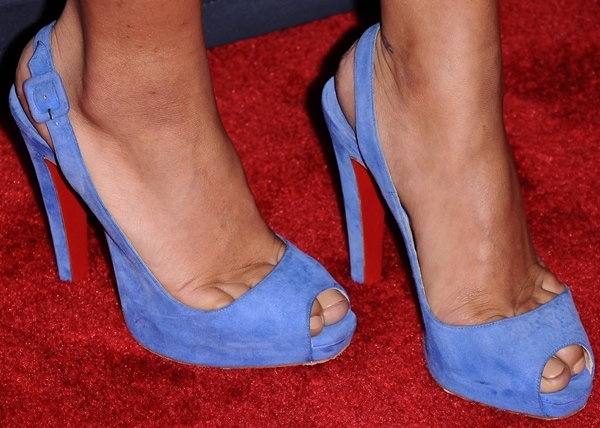 Zoe Kravitz and Gabourey Sidibe at the premiere of "Yelling To The Sky" at the Gen Art Film Festival in New York, June 9, 2011
Credit: WENN/C.Smith