We're a little relieved to know that — even despite fantastic genes — top celebrities still have to put in a sizable amount of upkeep to look as good as they do.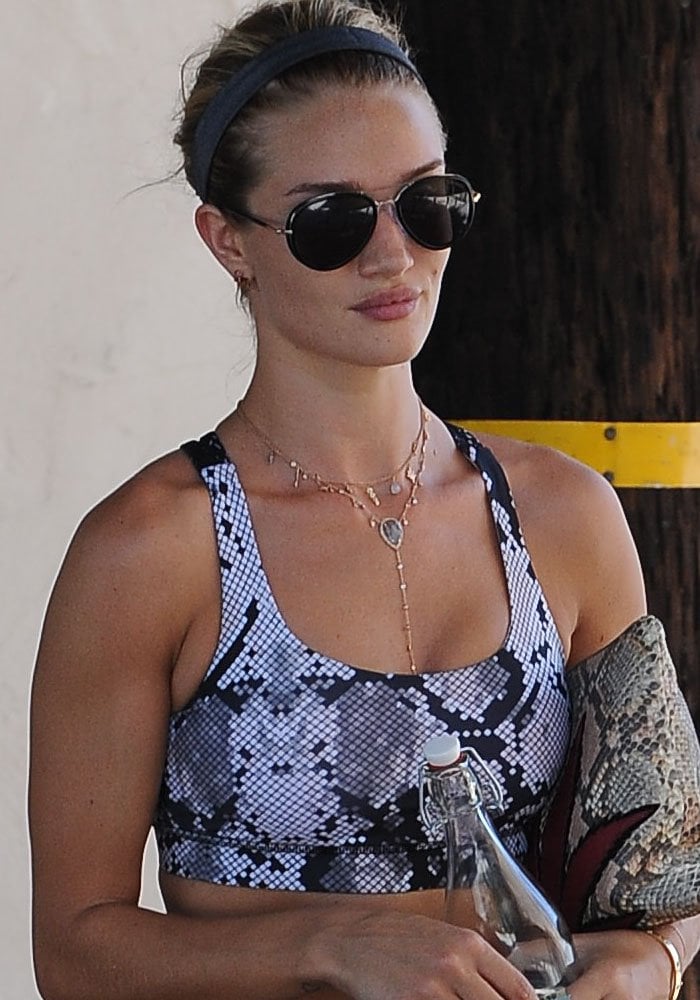 Rosie Huntington-Whiteley goes make-up free as she visits a Los Angeles gym on August 26, 2015
Take Rosie Huntington-Whiteley, for example. The seemingly skinny model-turned-actress recently shared a video of her ab routine, showing us all the good amount of work she puts in to keep her physique.
Rosie Huntington-Whiteley juggles her belongings and a bottle of water as she leaves her Los Angeles gym
In the fitness video, the sweaty 28-year-old could be seen using two cushioned blocks while touching her knees to the floor in a push-up position.
Rosie Huntington-Whiteley incorporates a colorful pair of Nike running shoes into her gym ensemble
Rosie was photographed leaving her gym, Body by Simone, where she has been spending a lot of her time in lately.
For her post-workout look, Rosie opted to wear a stylish reptile textured sports bra paired with high waisted leggings.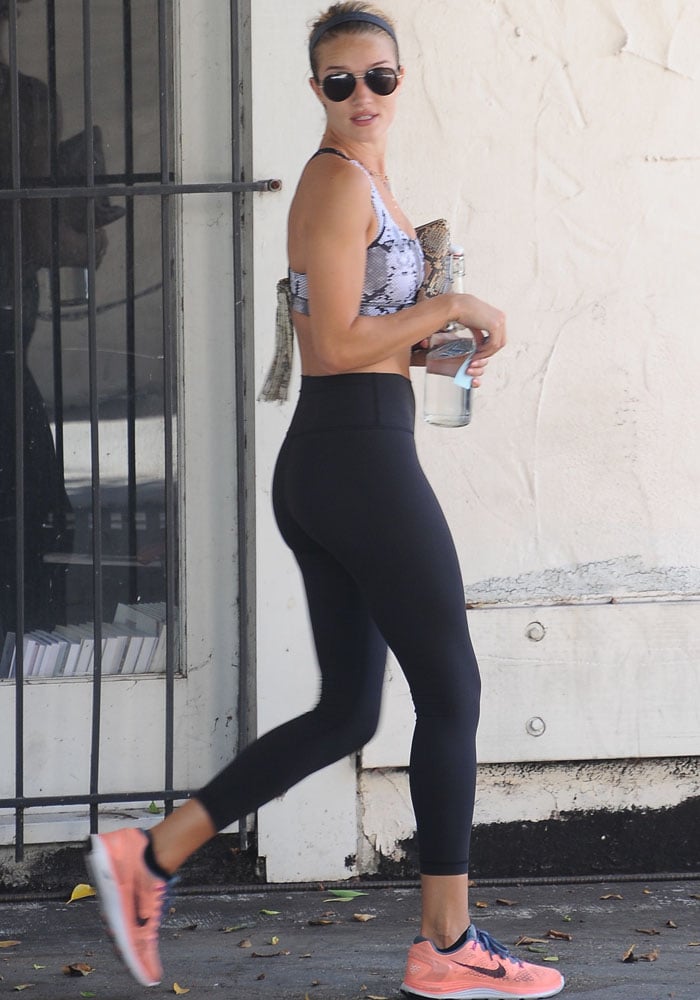 Rosie Huntington-Whiteley clutches a reptile bag under her arm as she looks over her shoulder
The actress sported aviator shades and a bit of jewelry, which she complemented with a reptile clutch and her Nike "Lunarglide+ 5" running shoes that you can purchase at Amazon.
While having the shoe can't guarantee abs like Rosie's, we hope it can jumpstart you on your way to getting them.
Nike Women's "Lunarglide+ 5" Running Shoe, $61.99 – $155.95 at Amazon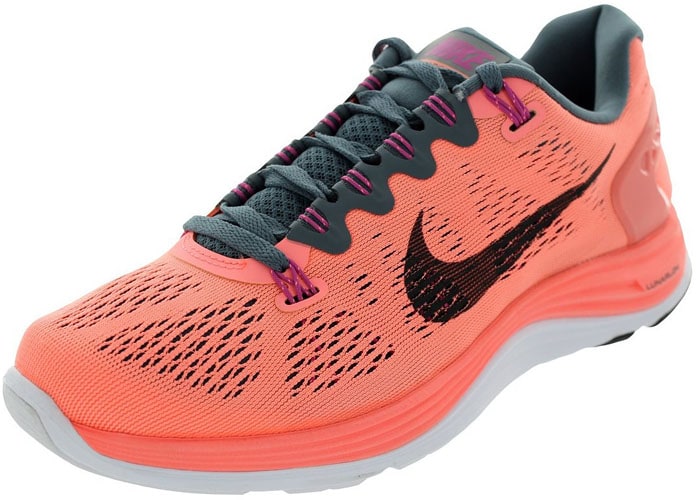 Credit: Rosie Huntington-Whiteley's Instagram / WENN