In an October 2011 interview with Complex, Iggy Azalea claimed to have some Aboriginal (Indigenous Australian) ancestry due to an unspecified eye condition.
"I come from a really small town near the Gold Coast called Mullumbimby. It has a population of 3,000, but when I was there it was probably 1,500. We didn't have a mall or a movie theater. Lots of the small towns in Australia have Aboriginal names and that's one of them."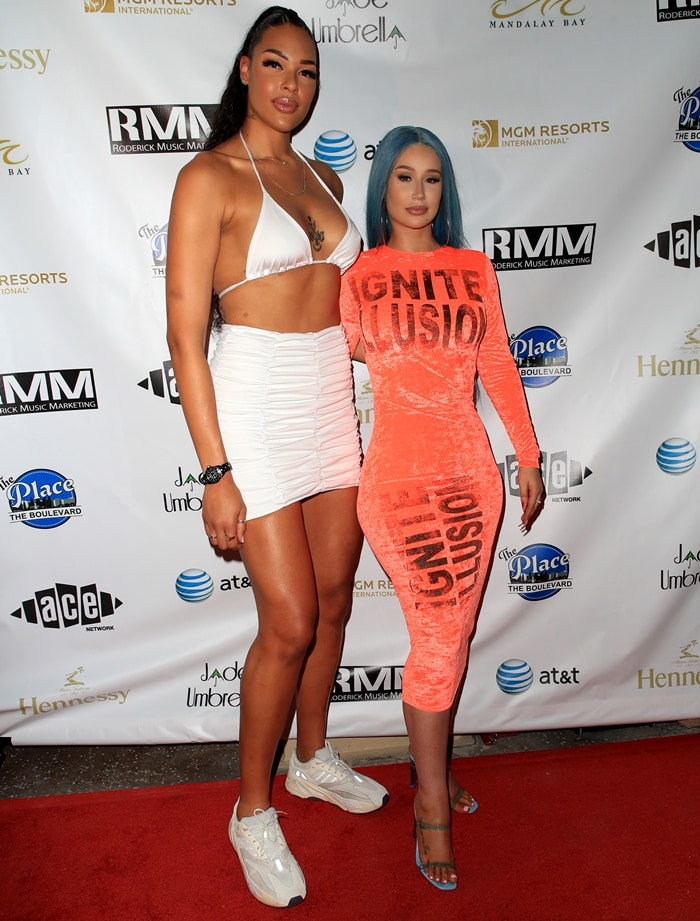 WNBA player Liz Cambage (L) of the Las Vegas Aces and rapper Iggy Azalea attend the WNBA All-Star Game 2019 beach concert at the Mandalay Bay Beach at Mandalay Bay Resort and Casino on July 26, 2019, in Las Vegas, Nevada
"My family came to Australia on the first fleet. My family's been in that country for a long time, over 100 years. If your family's lived in Australia for a long time, everyone has a little bit of [Aborigine blood]. I know my family does because we have an eye condition that only Aborigine people have."
Iggy Azalea has Aboriginal (Indigenous Australian) ancestry
A few years ago, Iggy Azalea was having a moment and grabbed headlines left and right in a series of stylish outfits.
The Australian rapper loves wearing quirky outfits with incredible shoes, which we've noted before.
We have previously featured her in sweatpants and striking heels — one pair from Versace and the other from Giuseppe Zanotti. In May 2013, the hip-hop recording artist was seen outside the BBC Radio 1 studios in London.
Iggy Azalea leaves BBC Radio 1 in London, United Kingdom on May 31, 2013
The Australian rapper was spotted leaving the studios wearing a green suit over a black t-shirt that featured a "Detroit Bad Boys" print.
Iggy Azalea finishes up her outfit with a pair of pastel pink Balenciaga booties and a red pedicure
The ankles of her suit pants had sweatpant-like cuffs, and she finished up her ensemble with pastel pink booties.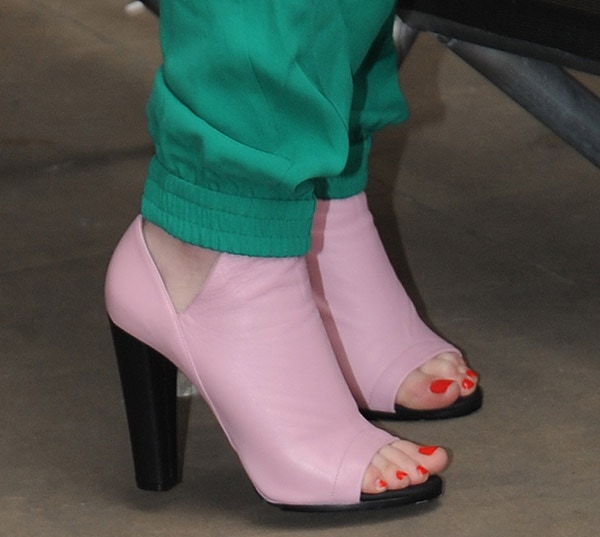 Iggy Azalea wears a pair of "Revers" booties in pink
What do you think of this pairing? The boots, called the "Revers" by Balenciaga, are very pretty and girly in pink leather.
Their modern silhouette features flirty open toes and cutout design at the ankles. You can buy them at Nordstrom and Matches Fashion.
These booties also have turnovers at the front that reveal contrasting white leather, but the detailing isn't visible with Iggy's pants. Black heels and soles complete these color-blocked booties.
Pink Leather Balenciaga Revers Booties, $835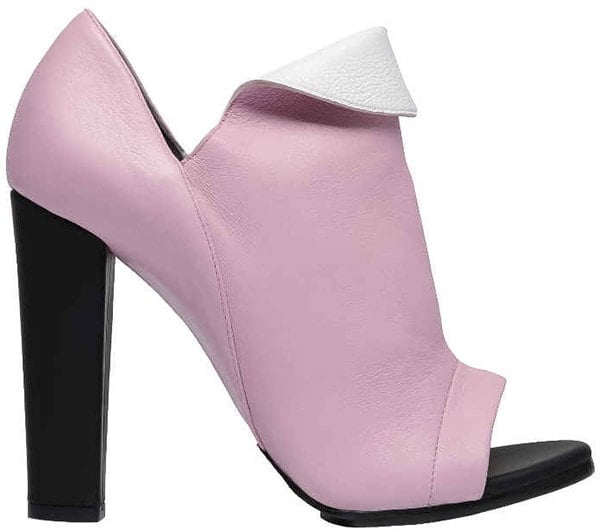 Credit: WENN / Judy Eddy