Yikes. It looks like Vanessa Hudgens was recently facing some acne troubles.
And — while most of us would just smear some toothpaste on things and call it a day — this A-list celeb went straight to her dermatologist.
Vanessa Hudgens with pimples on her face visits a dermatologist in Los Angeles on August 26, 2015
With her fractured finger still in a cast, the 26-year-old actress and singer got behind the wheel and headed straight to her specialist.
Vanessa Hudgens sports a braided hairstyle and juggles iced coffee and a Kate Sommerville bag as she strolls through Los Angeles
We're guessing she's not too alarmed about her finger (or her skin troubles), as she was later spotted sipping her favorite iced coffee and picking out a new piece from Isabel Marant.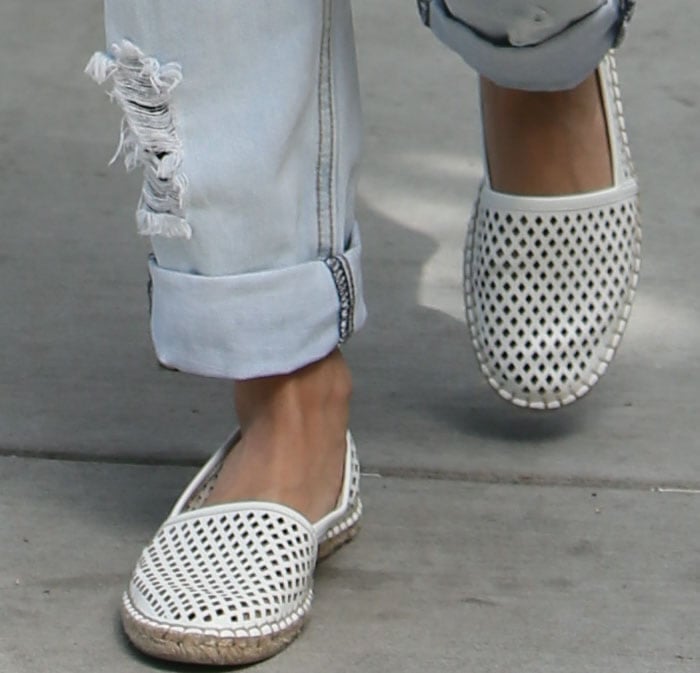 Vanessa Hudgens shows off the laser-cut detailing on her Dolce Vita shoes
Vanessa sported new braids for her trip to the dermatologist. Perhaps to keep the hair away from her pimpled face?
Vanessa Hudgens answers her phone with her broken hand while scouring racks during a shopping trip
For her outing, the actress wore a cropped tee with a pair of ripped jeans.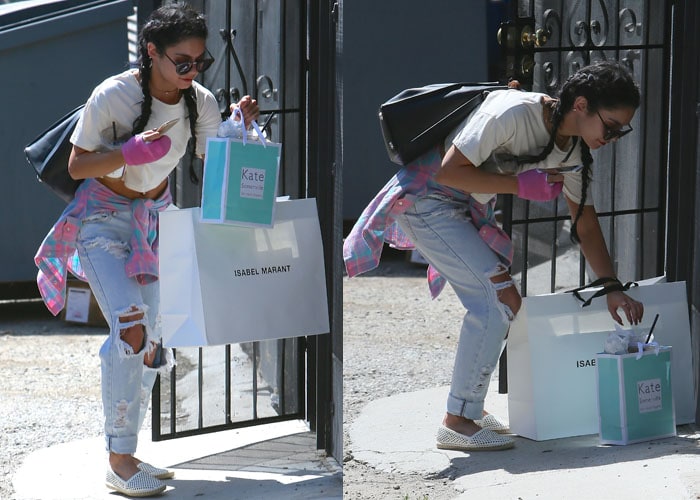 Vanessa Hudgens juggles Isabel Marant and Kate Sommerville shopping bags in a pair of ripped jeans
She tied a plaid button-down top around her waist and finished her look with a pair of laser-cut espadrille slip-ons from Dolce Vita.
Get this updated espadrille slipper look by heading over to Amazon.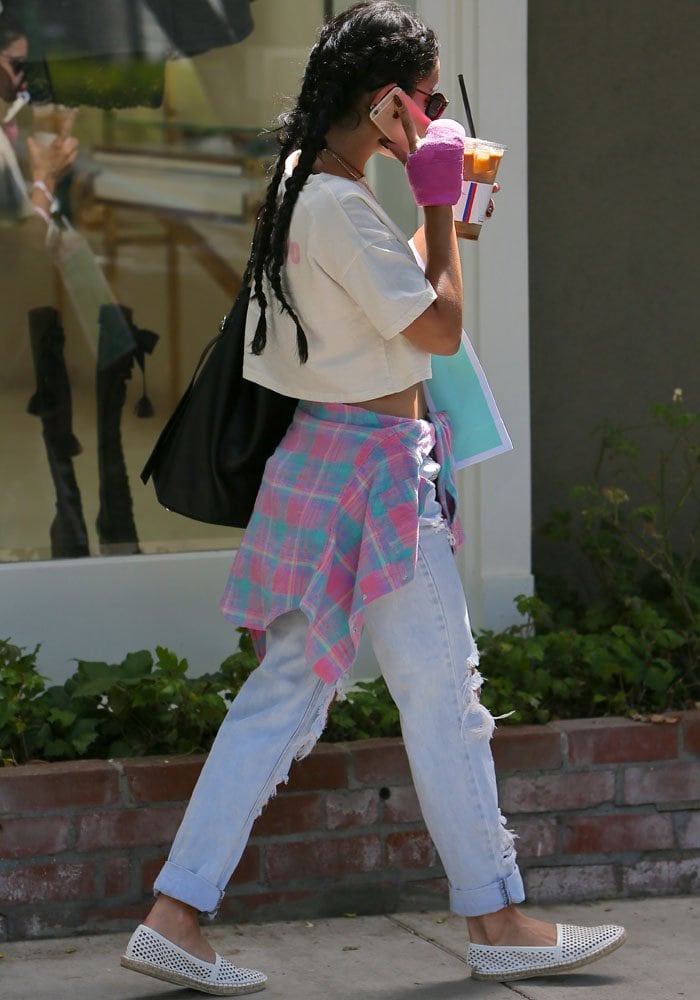 Vanessa Hudgens leaves Kate Somerville after her skin appointment in double french braids and a casual outfit
Dolce Vita "Tigg" Flat in White, $31.08 – $69.99 at Amazon
Credit: Michael Wright / WENN