Leave it to Alessandra Ambrosio to still look model-chic, even during an off-duty airport run in Stuart Weitzman's sleek leather 5050 over-the-knee boots.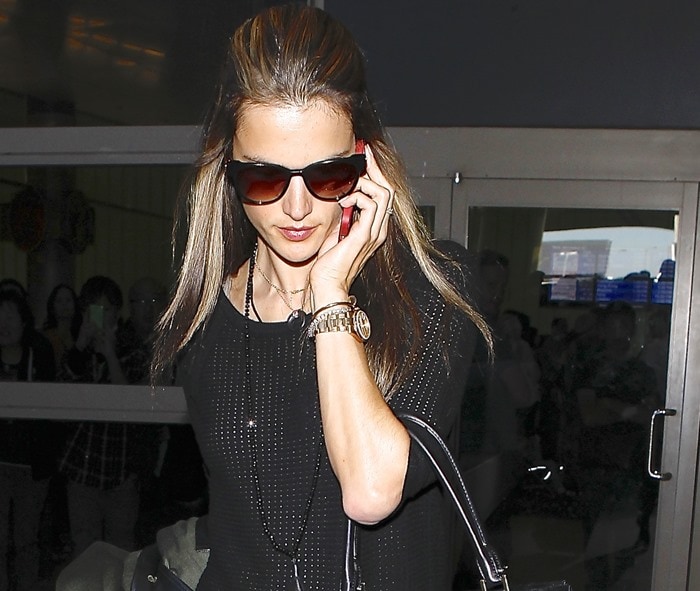 Alessandra Ambrosio wears her hair half-up half-down as she arrives at Los Angeles International Airport on November 28, 2013
The Victoria's Secret Angel looked fabulous in an all-black ensemble after a long flight from Paris to Los Angeles.
Sure, she had messy hair and barely any makeup on, but her snapshots still look like a page from a fashion magazine.
Alessandra Ambrosio wears an all-black ensemble as she arrives back in the United States from Paris
The Victoria's Secret beauty was wearing Stuart Weitzman boots, which seemed perfect for the chilly weather and for her airport-chic look. We know that Emma Roberts is a fan of the same boots!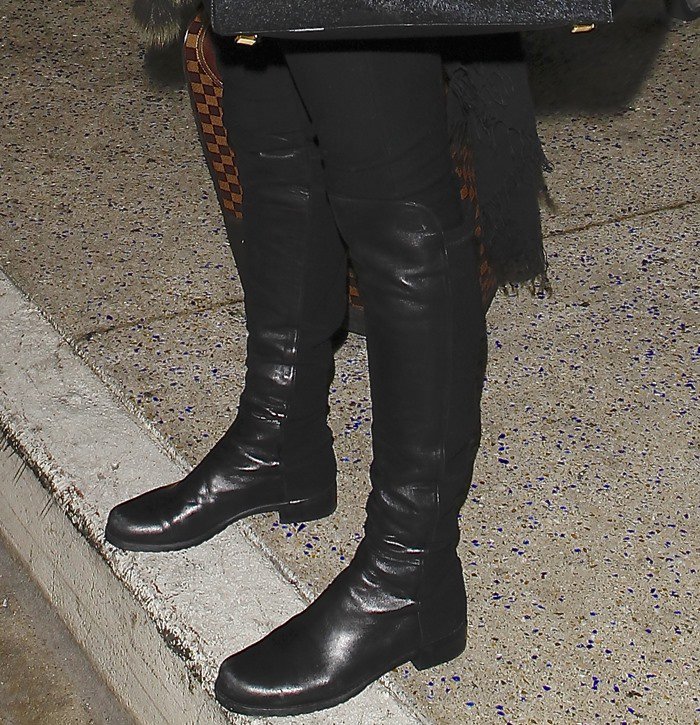 Alessandra Ambrosio's sleek leather Stuart Weitzman 5050 over-the-knee boots are one of fall's top must-haves
The Stuart Weitzman 5050 boots feature a nice mixture of leather and elastic uppers, so they are very comfortable to wear despite being knee-high. Get your own pair at Zappos, Nordstrom, or Shopbop:
Stuart Weitzman 5050 Leather Over-the-Knee Boots, $396.83 – $655.00
Stuart Weitzman's iconic 5050 over-the-knee boot in supple leather is fitted with a stretchy back panel for a sleek, comfortable fit that adjusts perfectly to your silhouette, making this wardrobe-staple style a favorite among editors, stylists, and celebrities
Credit: WENN