Why is it that even when models are off-duty, they still look they are in a photoshoot?
Alessandra Ambrosio stepped out after a long flight from Paris to Los Angeles but somehow managed to look fabulous in an all-black ensemble. Sure, she had messy hair and barely any makeup on, but her snapshots still look like a page from a fashion magazine.
The Victoria's Secret beauty was wearing Stuart Weitzman boots, which seemed perfect for the chilly weather and for her airport-chic look, too!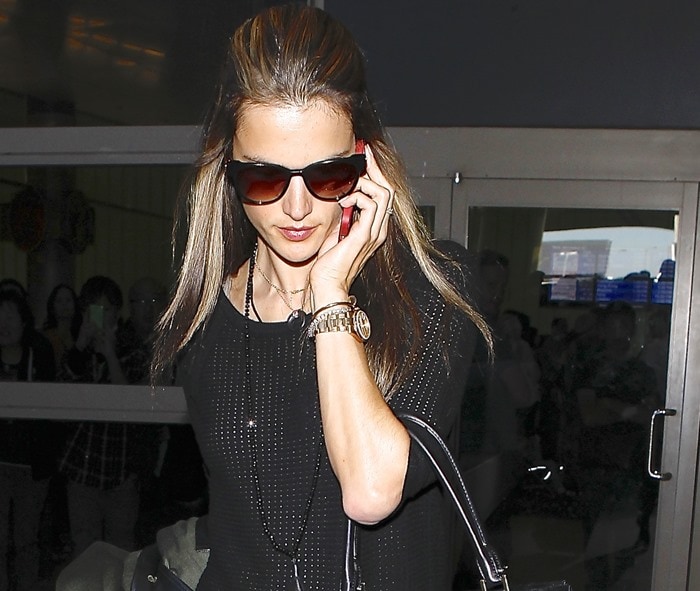 Alessandra Ambrosio arriving at Los Angeles International Airport on a flight from Paris on November 28, 2013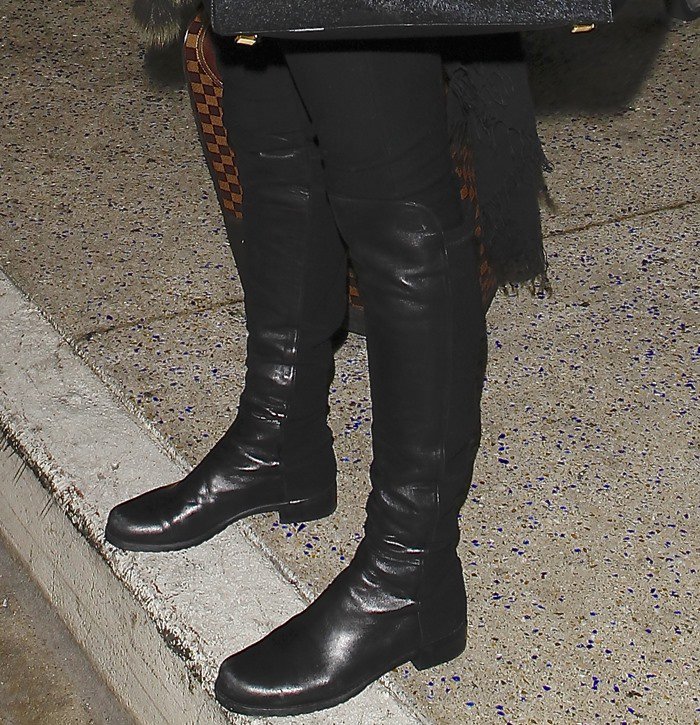 The Stuart Weitzman "50/50" boots feature a nice mixture of leather and elastic uppers, so they are very comfortable to wear despite being knee-high. Get your own pair at Amazon, Nordstrom, or Shopbop:
Stuart Weitzman "50/50" Boots, $396.83 – $655.00 at Amazon, Nordstrom, and Shopbop
Credit: WENN