Looks like Alessandra Ambrosio isn't done with her animalistic print combinations just yet – the supermodel switched up her red leopard print bottoms for a shorter and more casual tiger-striped fringe shorts, opting to keep her tiger print top for both looks. The Brazilian model and actress was spotted sipping her venti-sized Starbucks cup while casually walking around with a friend in Santa Monica, and later hanging out at Brentwood Country Mart with her fiancé.
Alessandra wore a 'Tropical Tiger' baggy beach sweatshirt from Wildfox, which she paired with an equally ferocious tiger-stripe printed shorts from One Teaspoon. The mom-of-two inserted a bit of her feminine side into the look by putting on a pretty floral cap, and hid her face behind a pair of oversized sunglasses. Alessandra slung a Chanel purse across her torso to complete her casual coffee run look.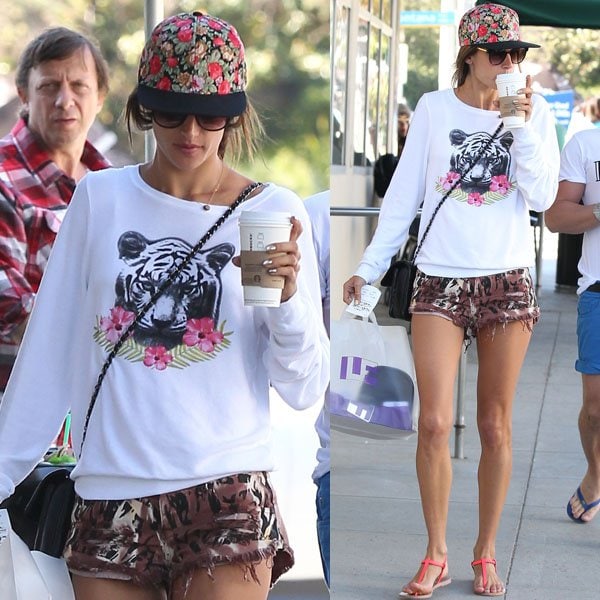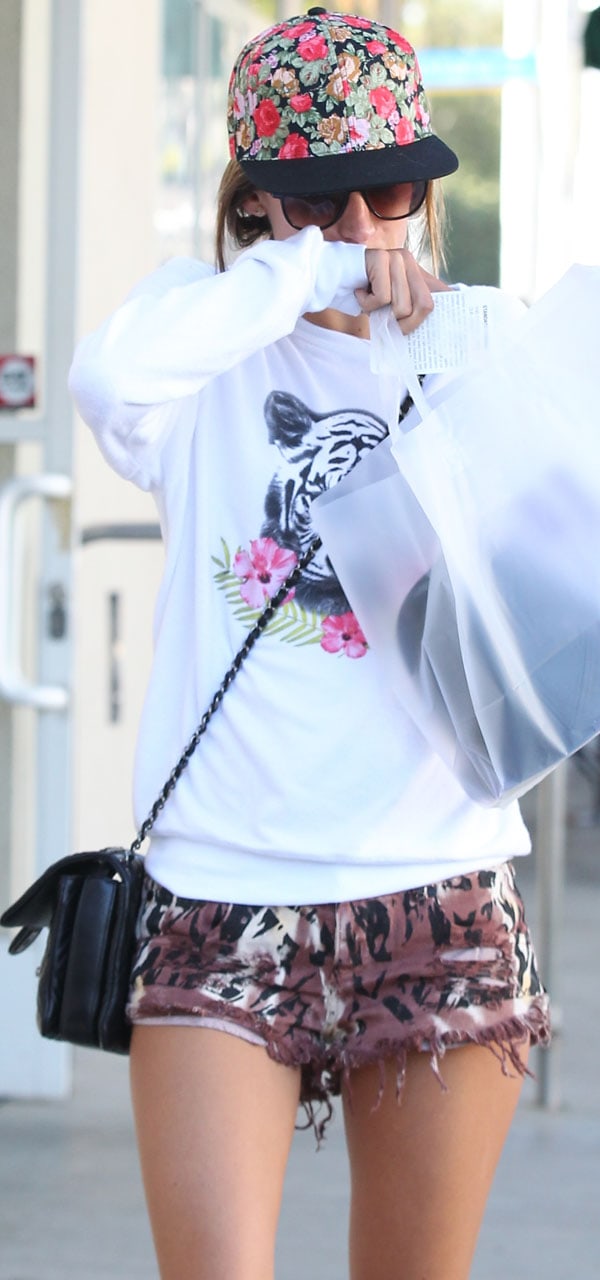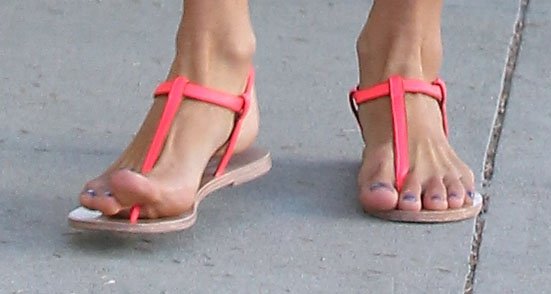 Alessandra Ambrosio stopping for coffee at Starbucks with a friend in Santa Monica on October 8, 2013
We are fans of anyone who can make a fashionable mess and still make it look organized – this is the beauty of the print-on-print trend. Industry no-no's, in this case, pairing animal prints with florals, are now more in-your-face than ever, as style icons such as Alessandra continue to defy classic style rules. We also love that someone who usually possesses a feminine style would experiment with a tiger graphic sweater, even building her two outfits around it.
This ferocious top is available at Shopbop.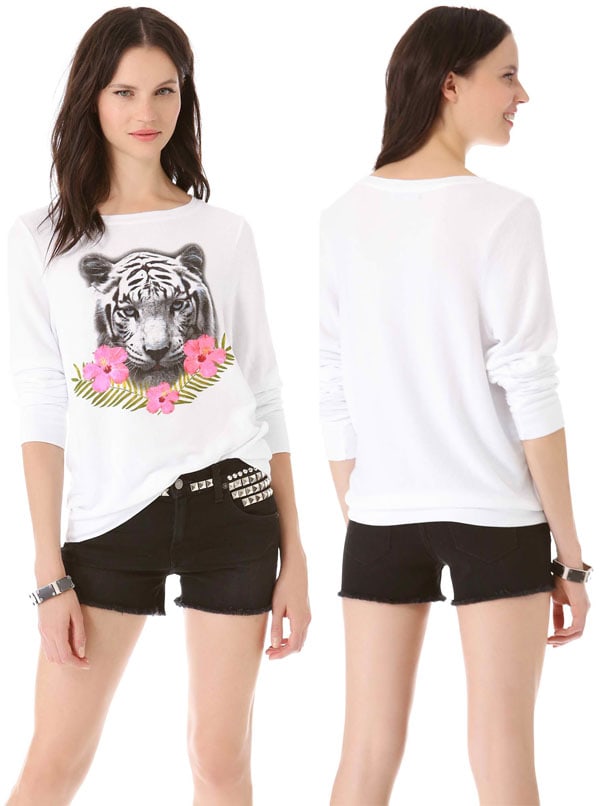 Wildfox Tropical Tiger Baggy Beach Sweatshirt, $86.40 ($108)
Get the look for less at Amazon:
Lauren Moshi Macy Rose Tiger Open Shoulder Top, $77 (before: $110)
Credit: Revolution Pix / WENN