Alessandra Ambrosio got a small taste of fashion design when she created her swimwear collection Ále by Alessandra, but the Victoria's Secret model refused to stop there.
The 36-year-old seemed to catch the fashion bug, considering she recently teamed up with Spanish shoe brand Xti and model Andres Velencoso to launch her latest shoe line.
Alessandra was photographed at the launch of Xti's summer collection in Madrid, Spain.
Alessandra Ambrosio presents her Xti 2017 Summer Collection at the Only You Hotel in Madrid, Spain on June 2, 2017.
The leggy model posed for the cameras in a pair of Elisabetta Franchi trousers.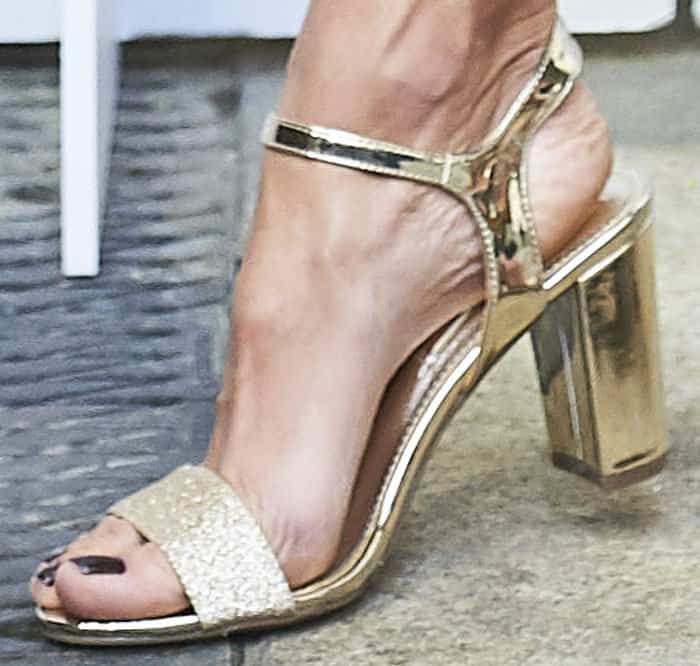 Alessandra showcases one of her designs from the Spanish shoe brand Xti.
Alessandra showed off her toned arms and long legs in a casual two-piece ensemble. The model paired the ALC "Mackie" halter top with a pair of high waisted trousers by Elisabetta Franchi.
The mother-of-two finished her look by showcasing a pair of gold ankle strap sandals from her Xti collection.
Alessandra kept her subtly-highlighted hair up in a french braid updo.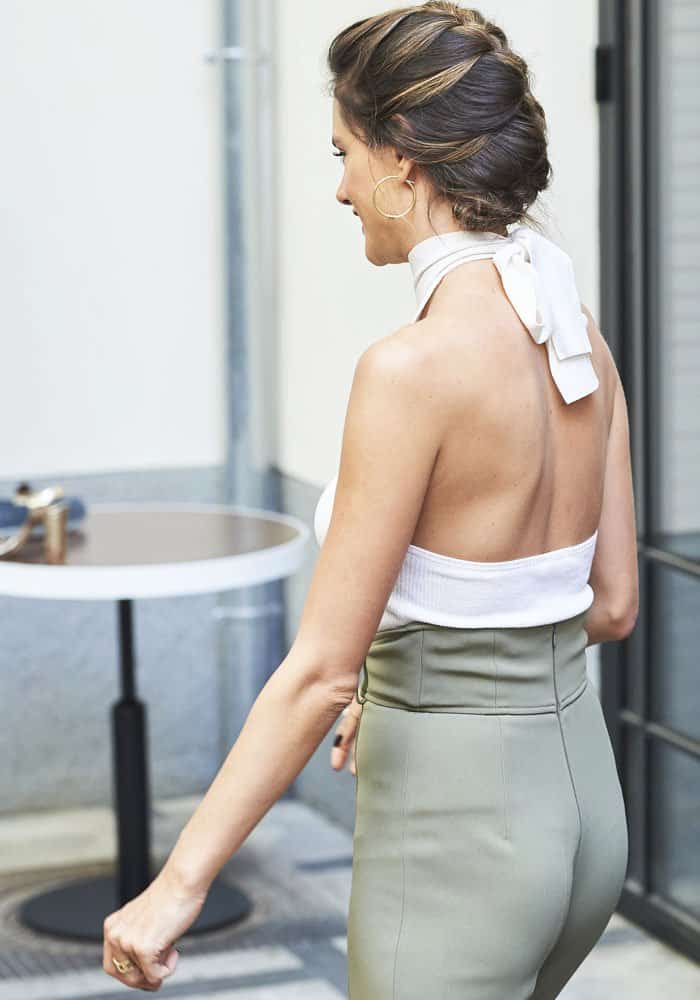 Alessandra shows off her toned back in a halter top by ALC
Alessandra gives the Spanish media a smile as she sat down for interviews.
The high-spirited model emerged from her Madrid hotel and greeted her Instagram followers before she was swept away by the promotional chaos for Xti.
Alessandra even featured Andres, who has appeared in prestigious ads for Chanel and Louis Vuitton, on her Instagram stories.
The mother-of-two briefly talked about her kids, sharing that she would support whichever career path they decide to take.
Shop the latest collection of Xti shoes at Zalando.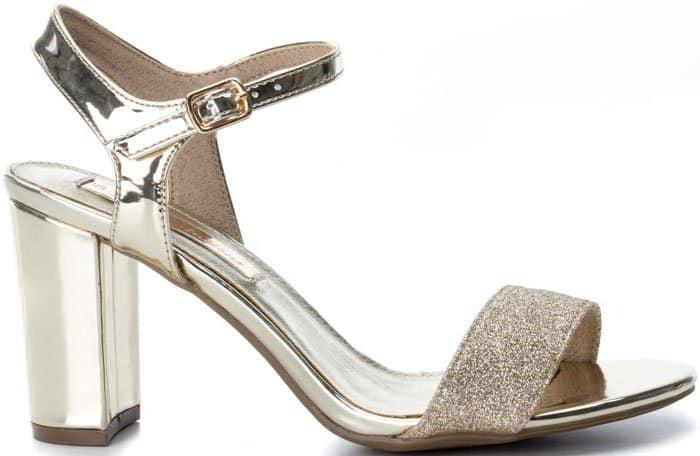 Xti ankle strap sandals
Credit: Alessandra Ambrosio's Instagram / Sean Thorton / Oscar Gonzalez / WENN