Most of you have probably seen these Alexander McQueen heel-less shoes from the Fall 2012 RTW collection. They've already made the internet rounds as pictures of "shocking" heel-less shoes often do.
As for featuring them here on YNS, I wanted to wait until they released the retail version because I wanted to see if they'll make any mass production-friendly alterations to the runway version (which I did not want to happen).
Alexander McQueen did not disappoint; they released their heel-less shoe EXACTLY as it was on their Fall 2012 RTW runway: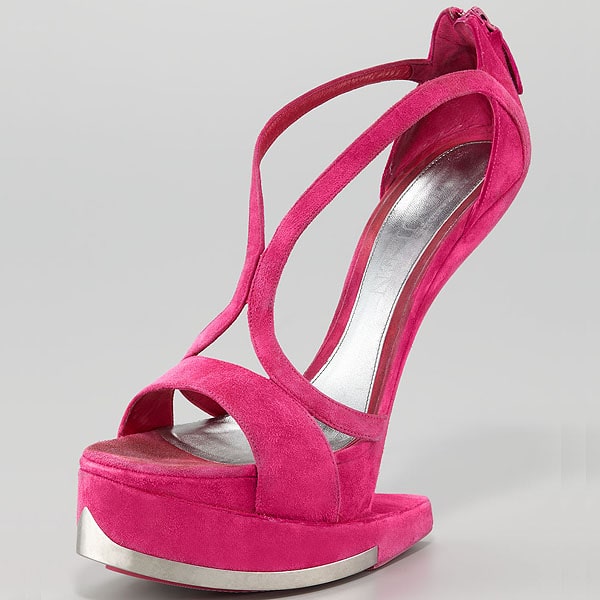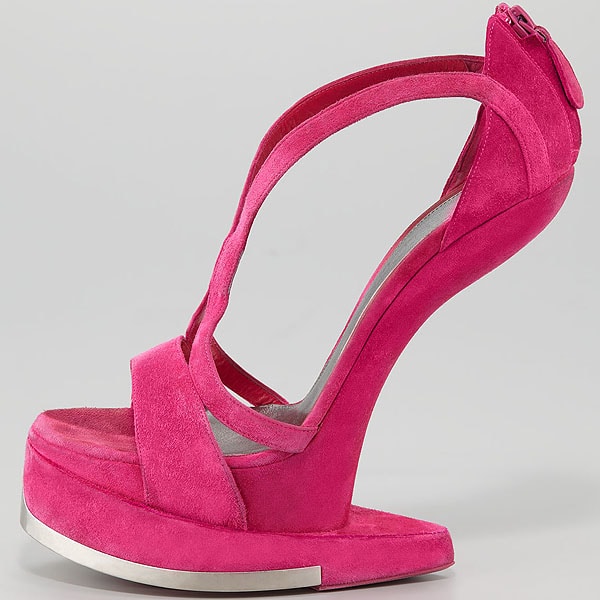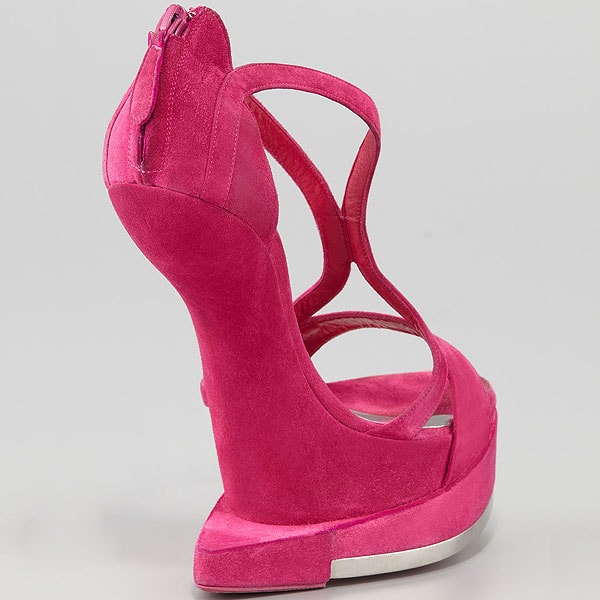 Alexander McQueen Runway Heel-Less Platform Sandal, $6,395.00 at Neiman Marcus
It's without the for-show embellishments like the metal flowers and the frayed organza, but the rocker-like shape complete with the metal horseshoe plate are exactly how they were.
I'm happy they stuck to the original idea but the runway likeness comes at a hefty price: this shoe is a staggering $6,395!
Oh well, I guess originality always comes at an expensive price. If $6000 is the price for the simplest Alexander McQueen heel-less shoe, imagine how much these more elaborate designs would cost: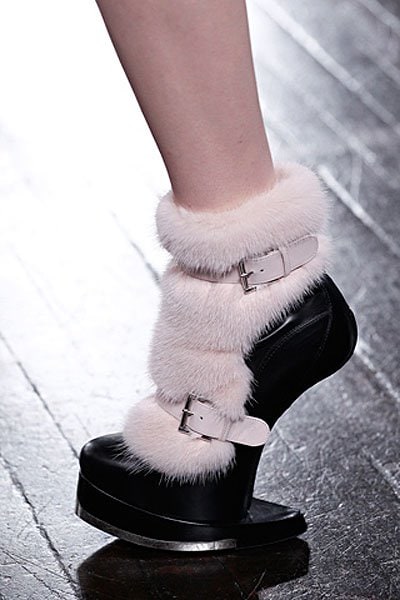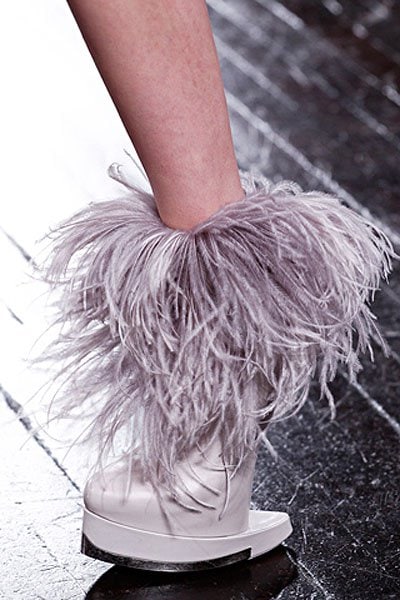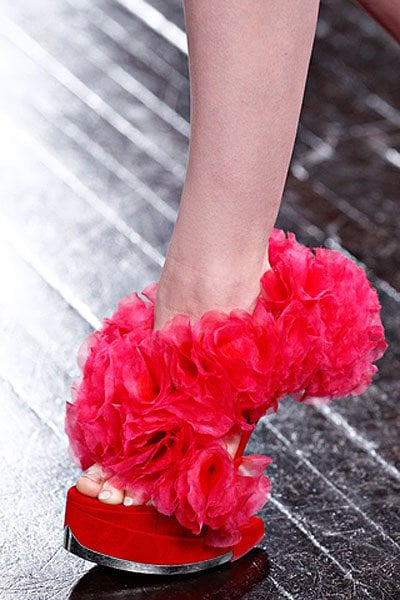 Check out these newest heel-less shoes from Alexander McQueen at Neiman Marcus.
Credit: Gianni Pucci / GoRunway.com