After 14 years and five movies, the "Resident Evil" film series is finally coming to an end. The silver lining is that Ali Larter — who was excluded from the last movie in 2012 likely due to maternity leave — will make a huge comeback as Claire Redfield, a badass chick who fights off zombies and monsters.
Ali made a thrilling appearance at the 2016 Comic Con in New York to talk about her final filming as Claire Redfield.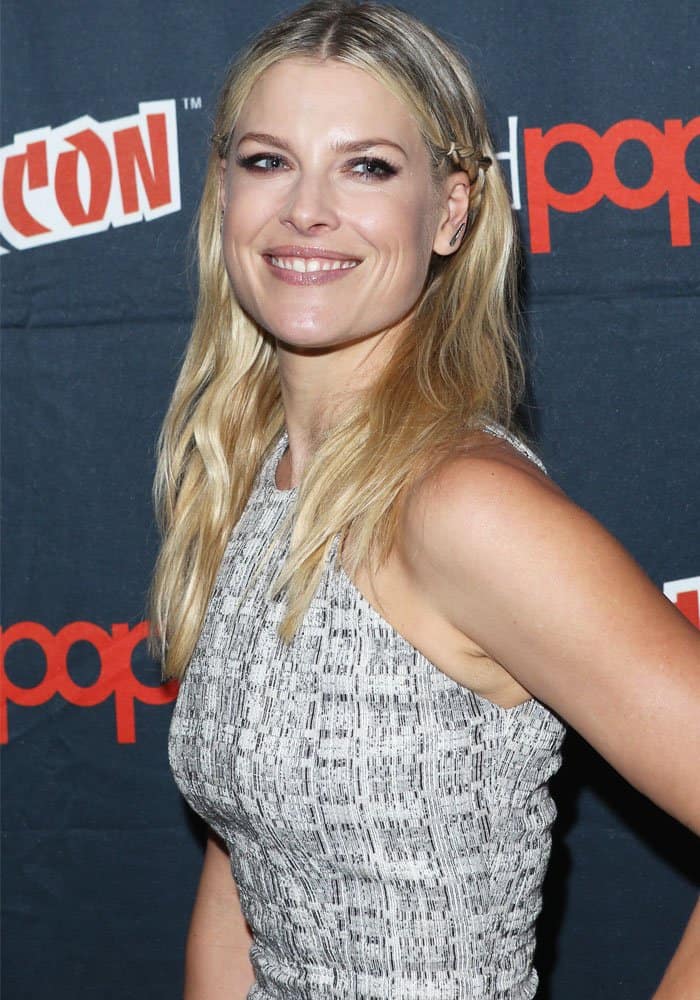 Ali Larter at the 2016 New York Comic Con for "Resident Evil" held at Madison Square Garden, New York on October 7, 2016
Ali wore an asymmetric hem paneled dress by Jonathan Simkhai, which featured grungy black and white prints on cotton blend fabric. The two tones were separated by cutouts with white piping.
The mom-of-two finished her look with the sexy lace-up "Legwrap" sandals from Stuart Weitzman.
Ali wears a pair of sexy Stuart Weitzman "Legwrap" sandals
Ali answers questions about the final "Resident Evil" film alongside Milla Jovovich, who plays the main character
The 2010 "Resident Evil: Afterlife" closes with Ali's character being taken in by the villains. Nobody knows exactly what has happened between then and "Resident Evil: The Final Chapter," but we're sure it hasn't been good.
Ali recalled some of the cast's difficult moments while filming for the final installation.
Shop the crowd favorite Stuart Weitzman "Legwrap" sandals at Nordstrom Rack, Saks Off 5th and Neiman Marcus.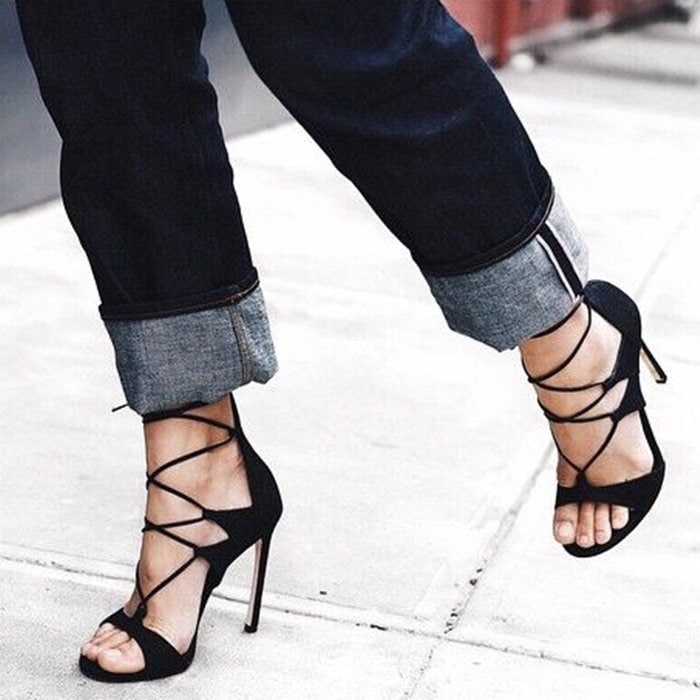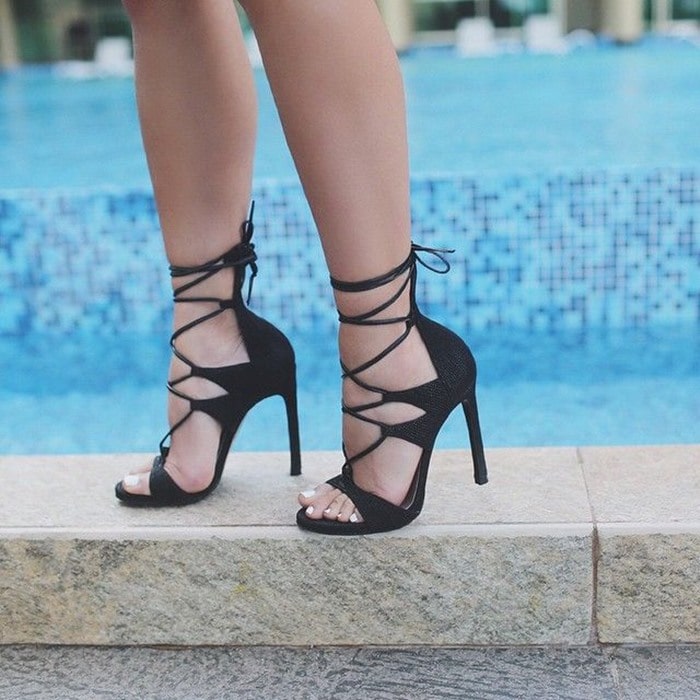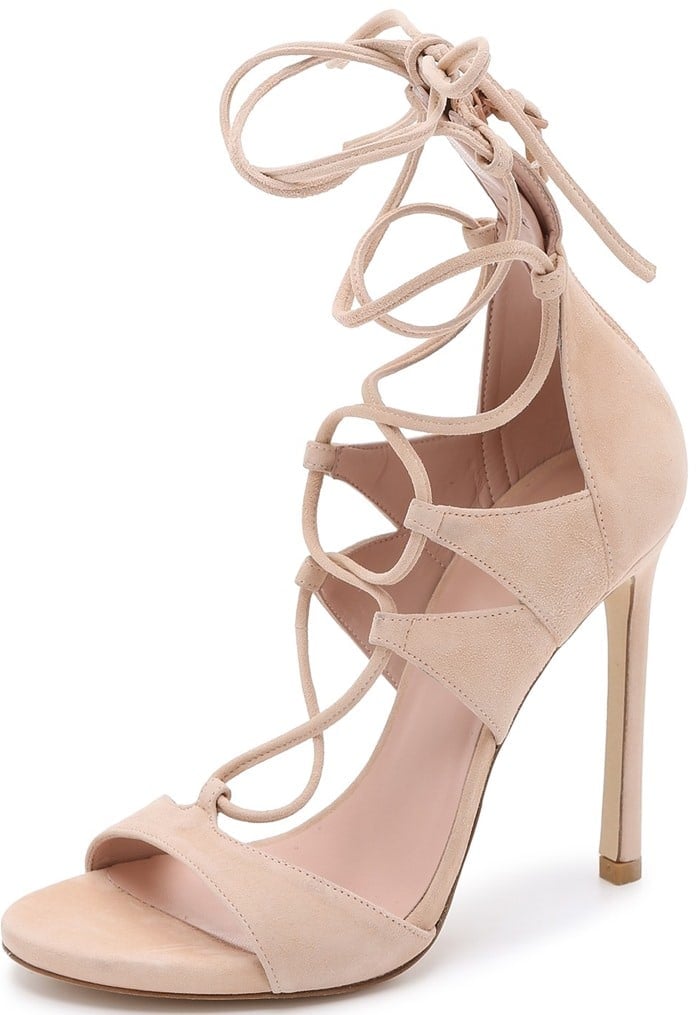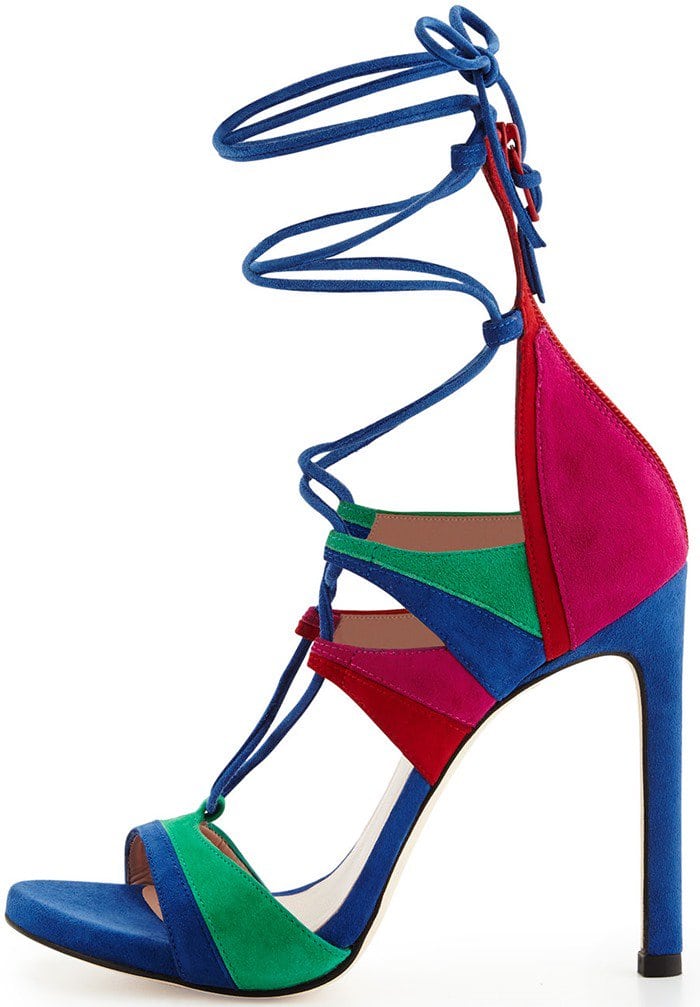 Stuart Weitzman "Legwrap" Sandals, $229.99 – $498 at Nordstrom Rack, Saks Off 5th and Neiman Marcus
Credit: Macguyver / Derrick Salters / WENN