Alicia Keys may just be the face of Givenchy's latest fragrance, Dahlia Divin, but it seems her loyalty to the iconic fashion house doesn't just end there.
The singer-songwriter made sure to live every bit of the part of being the face of the mega-brand by cladding herself in some serious Parisienne chic style, dressing up in a black skirt and top, draping a gorgeous leather jacket over her shoulders, and putting her version of an exclamation point to the look by slipping into one of those iconic over-the-knee Givenchy boots.
Alicia Keys' red circle sunglasses, bold red lip, and plaited bun
Did we mention she totally rocked the hairdo that Iggy Azalea wasn't very fortunate to get away with? The 33-year-old wore red circle sunglasses and a bold red lip with her awesome plaited bun. And that, Iggy, is how you do it.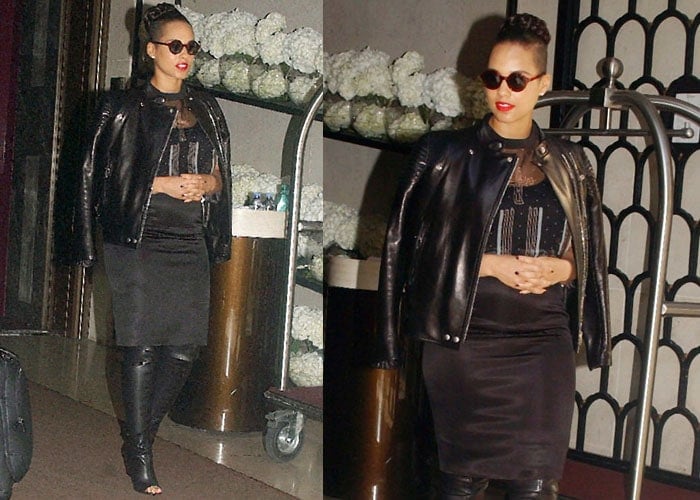 Alicia Keys rocked iconic over-the-knee Givenchy boots
The mom-of-two was spotted out and about in Paris shortly before heading to the airport to jetset home in all her leather glory.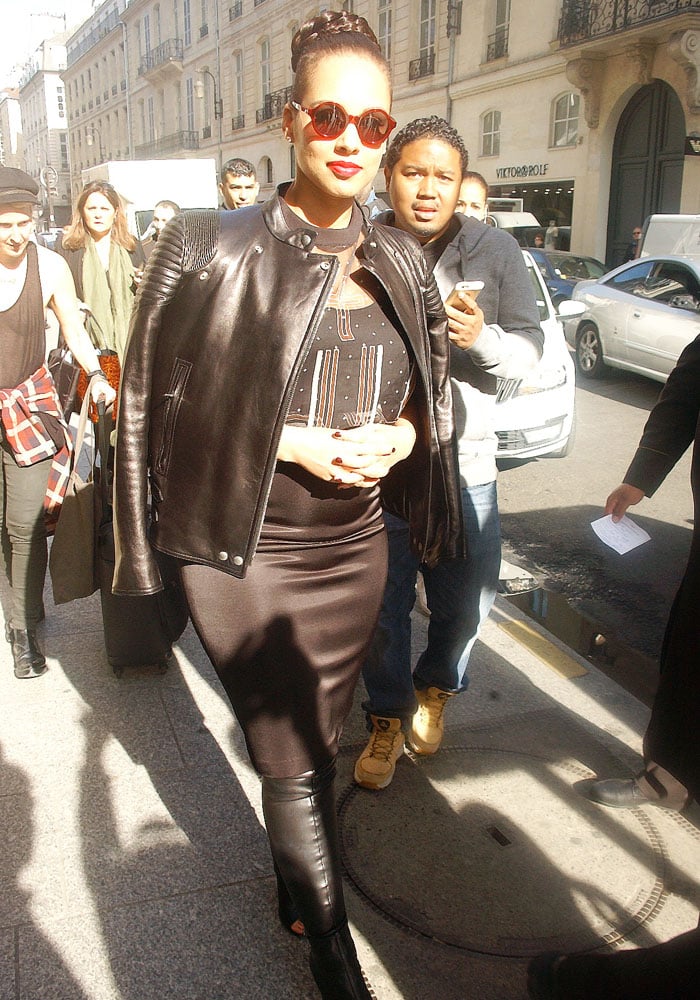 Alicia Keys' all-black-and-leather-boots Paris style theme
Alicia Keys was flown in for a private Givenchy event on Monday night, which she attended dressed in another version of her all-black-and-leather-boots Paris style theme.
Alicia Keys leaving the Mandarin Oriental Hotel in Paris on April 14, 2015
Though a bit conscious about her post-baby belly, Alicia definitely killed this look. The gorgeous half-wedge-half-heel genius creation by Givenchy can be found over at Farfetch.
Givenchy Thigh High Boots, $2,995
Credit: WENN