Actress Alicia Vikander is so naturally beautiful, we figured it would be close to impossible for any stylist to mess up dressing her for the Oscars. She has a gorgeous face, a slim waist and a golden skin tone that make easy work for any glam squad, so we don't understand exactly what happened at the 89th annual Academy Awards.
Alicia was giving us some serious Addams Family vibes in a really boring all-black look at the Oscars.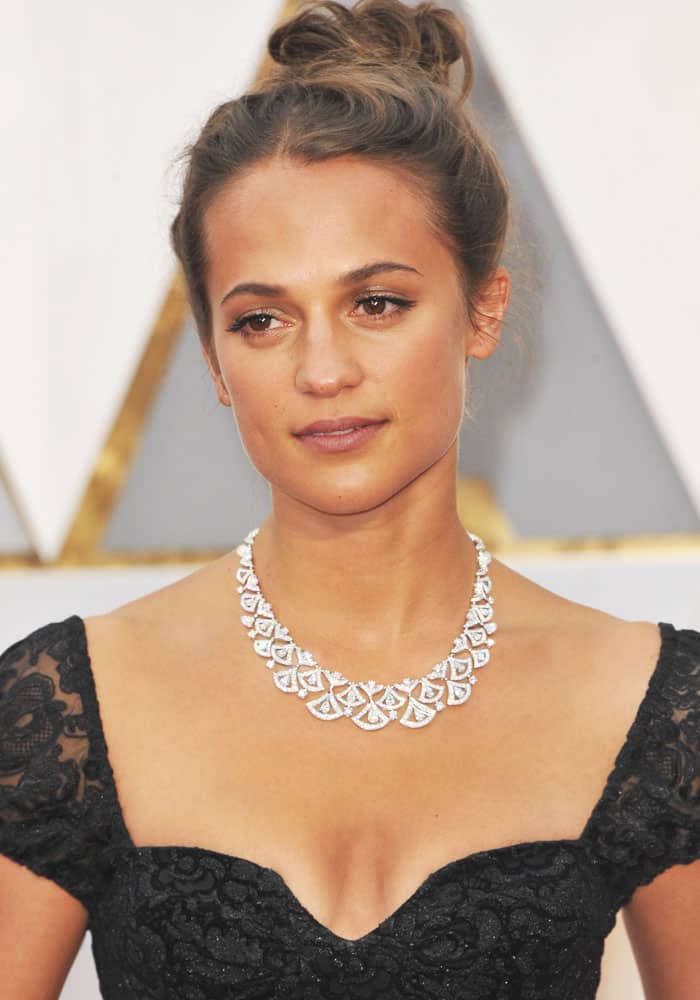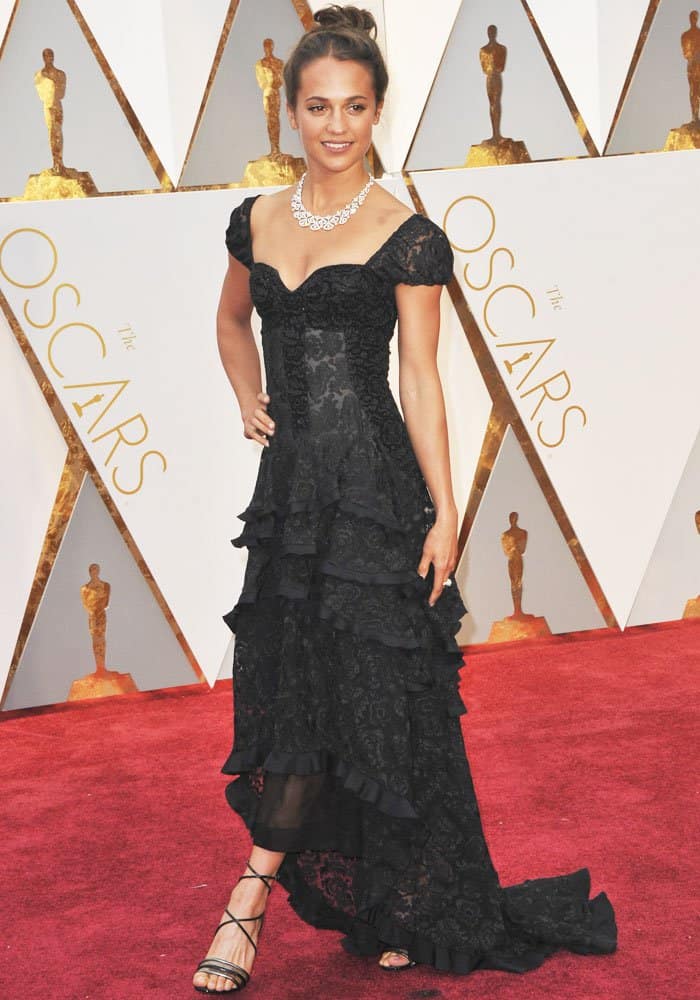 Alicia Vikander at the 89th annual Academy Awards held at the Dolby Theatre at the Hollywood & Highland Center in Los Angeles on February 26, 2017.
We're not sure what Louis Vuitton or Alicia's stylist were gunning for when they put her in this morbid looking ensemble, but it turned out looking like a bunch of separate ideas that were miscommunicated. Alicia was dressed in a black ruffled lace dress and chunky-heeled lace-up sandals by Louis Vuitton. The bulky Bulgari princess necklace — while stunning on its own — didn't really do anything for this look either.
It's really not that hard to bring out Alicia's natural beauty. Maybe if the dress was white and sleeveless, and paired with gold sandals, it would have worked. We also would have loved to see Alicia's hair down.
Alicia wears a chunky-heeled lace-up sandal by Louis Vuitton.
Alicia returns to the Oscars to present the Best Supporting Actor award.
As last year's Best Supporting Actress winner, Alicia returned to the Oscars to present Mahershala Ali with the Best Supporting Actor award.
Shop Daya by Zendaya sandals similar to Alicia's Louis Vuitton one at Nordstrom.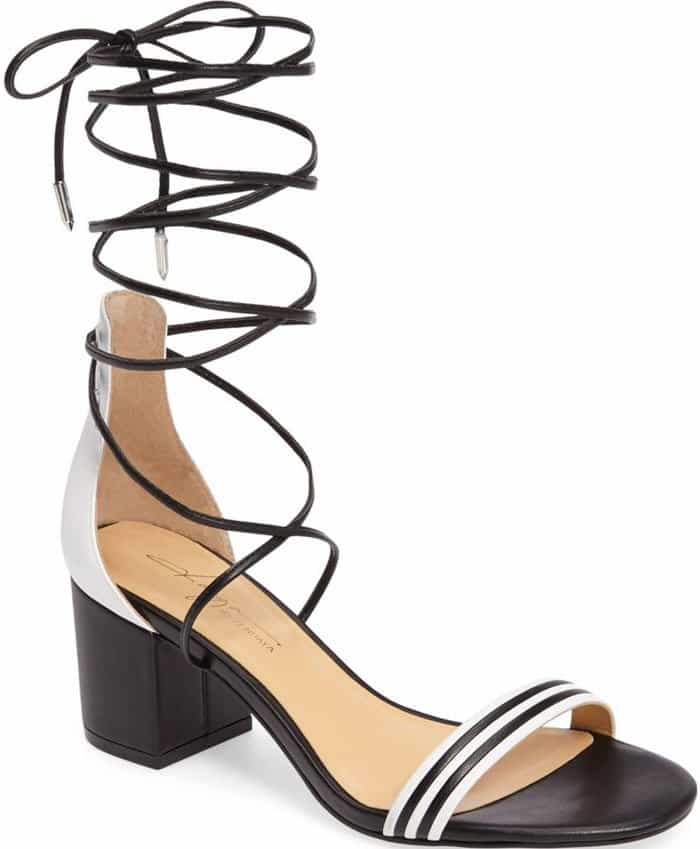 Daya by Zendaya "Salem" Lace-Up Sandals, $79.95 at Nordstrom
Credit: Apega / WENN