Amanda Seyfried has been wearing her Givenchy two-strap platform sandals practically everywhere lately, so we thought nothing of it when we saw her in them yet again at the Lovelace London screening. However, when we got a closer look at her sandals and feet, we noticed something strange — in a good way. It seems like Amanda got a pedicure while on her way to the screening's venue!
Check out these "before" pictures, taken just before Amanda stepped into the car that took her to the screening.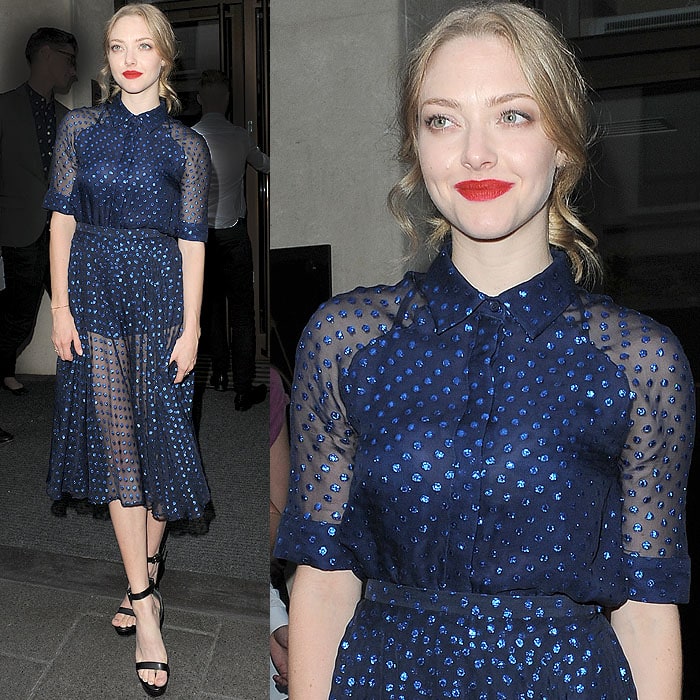 Amanda Seyfried on her way to the 'Lovelace' screening in London, England, on August 12, 2013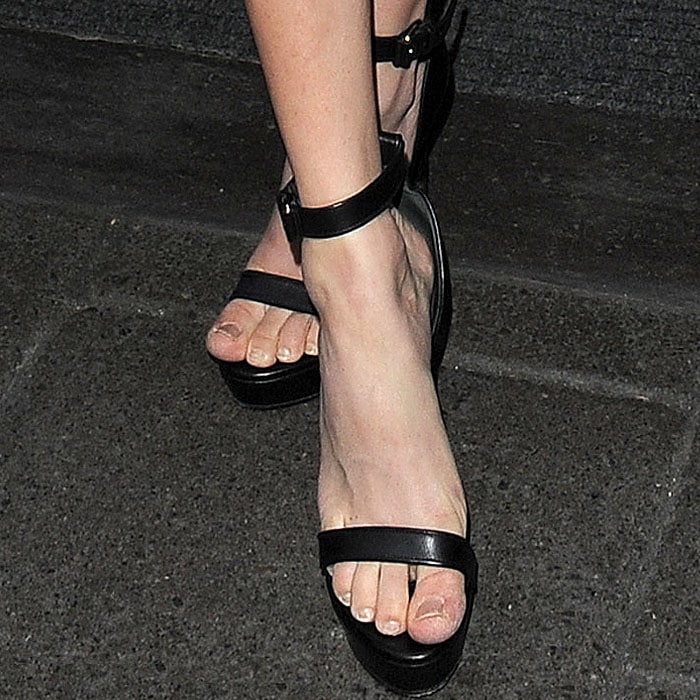 Amanda Seyfried's feet pre-Lovelace London screening looking to be in need of a pedicure
Compare them with these "after" pictures of Amanda Seyfried posing for the cameras during the 'Lovelace' screening itself: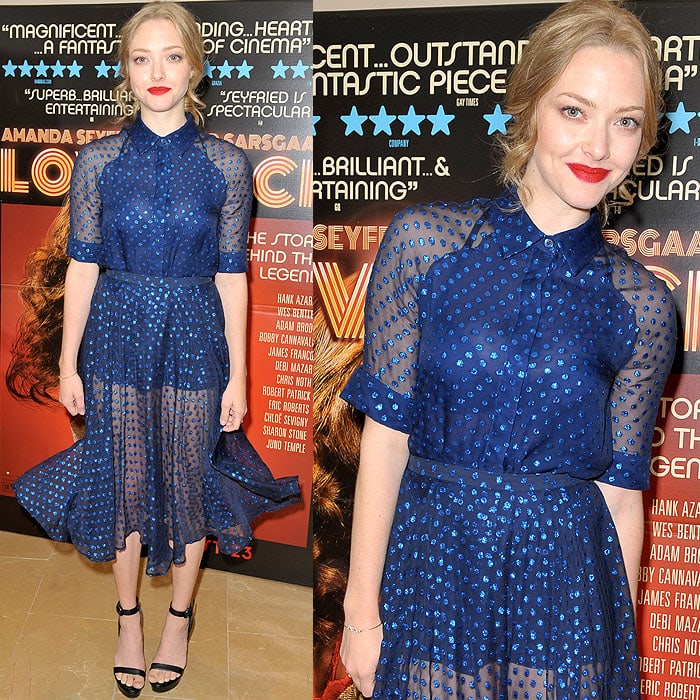 Amanda Seyfried wearing a dotted chiffon short-sleeved shirt and a matching blue skirt from Gucci's Resort 2014 collection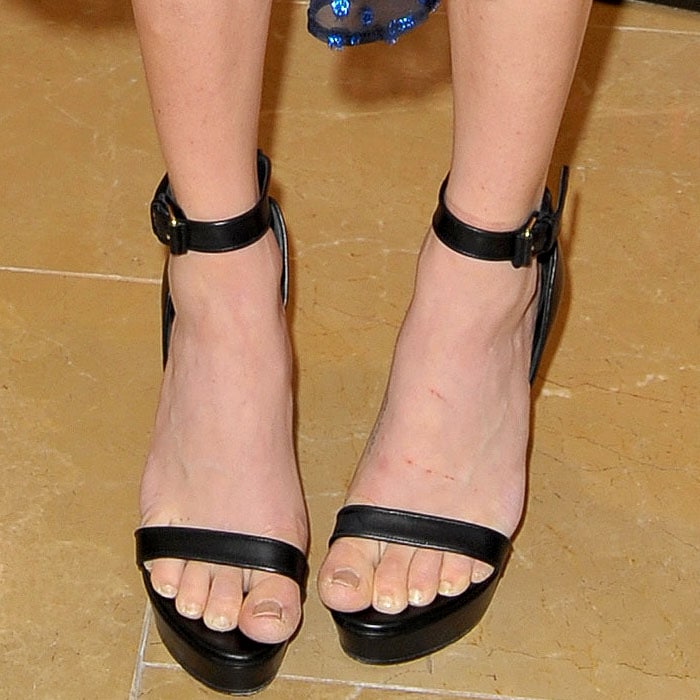 Amanda Seyfried's toenails looking much neater at the 'Lovelace' screening at London's May Fair Hotel
Could it be just a trick of the light? Could it be just a better camera? Or could Amanda Seyfried really have an on-the-go manicurist traveling with her wherever she goes? If she really did get a pedicure midway through her photo-op-filled day, she must have had us in the Your Next Shoes community in mind because god knows how scrutinizing we are of shoes and the state of the wearer's toenails.
Below are lower, platform-less versions of Amanda Seyfried's current can't-live-without Givenchy sandals.
Givenchy Leather Ankle-Strap Sandals, $695 at Saks Fifth Avenue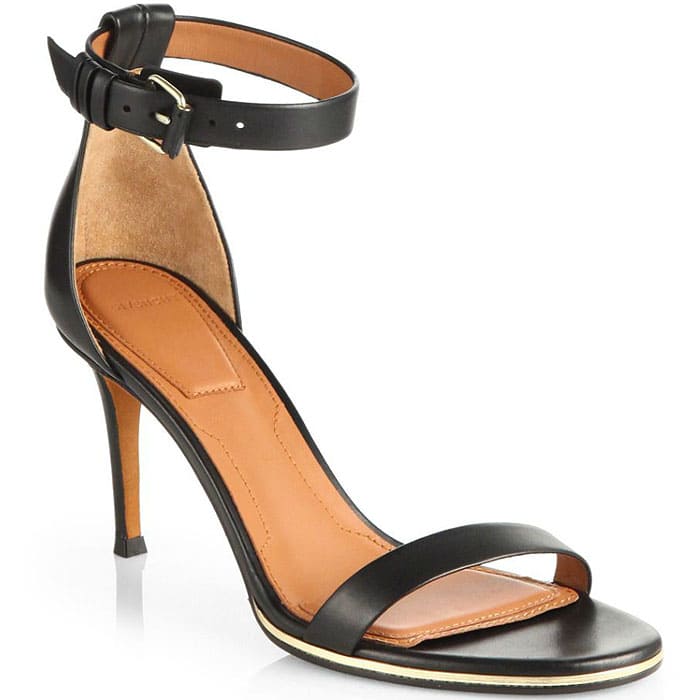 You can also get these shark-tooth turnlock sandals with similar metal stiletto heels:
Givenchy Shark-Tooth Lock Sandals, $850 at Saks Fifth Avenue
Credit: Will Alexander / WENN