Even though Amy Adams was snubbed by the Oscars, the actress still had an incredible year. Even though she didn't get an Academy Award nomination, Amy's name still kept popping up on prestigious "Best Actress" nomination lists. And, while Emma Stone has been sweeping the awards since the Golden Globes kicked off, Amy has achieved an incredible feat by being up there with legends such as Meryl Streep and Natalie Portman.
This time, Amy flew out to London for yet another "Leading Actress" nomination at the British Academy of Film and Television Arts (BAFTA) Awards.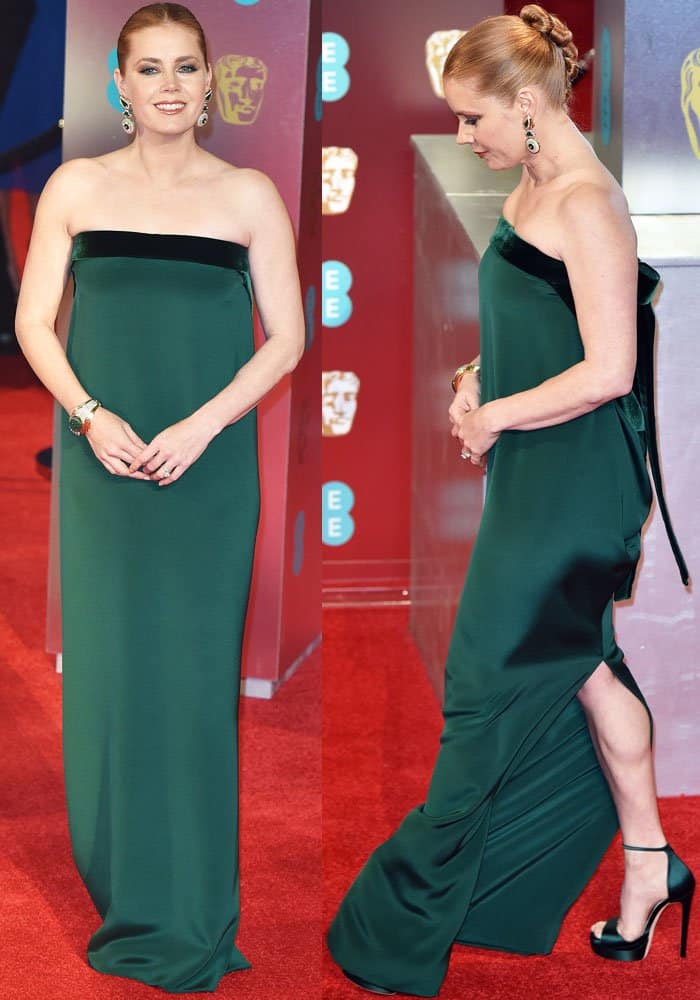 Amy Adams at the 2017 EE British Academy Film Awards (BAFTAs) held at the Royal Albert Hall in London on February 12, 2017.
Amy allowed her multi-talented "Nocturnal Animals" director Tom Ford to dress her in a green gown. The dress had a velvet band and bow along the top, as well as a draped cutout at the back that was held together with a single layer of green tulle.
The actress finished her red carpet look with a Tom Ford clutch, a pair of gorgeous dropdown earrings from David Webb and a pair of mossy green Jimmy Choo sandals.
Amy hit the BAFTA red carpet in a pair of mossy green Jimmy Choo platform sandals.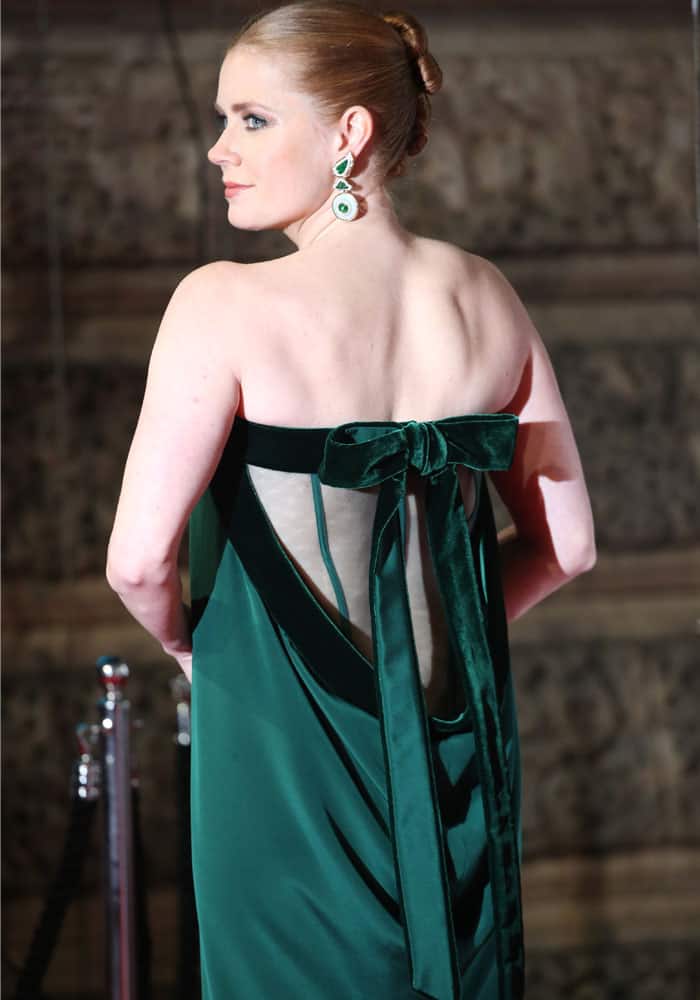 Amy shows off the back of her Tom Ford dress.
Amy talked about her role as Dr. Louise Banks on "Arrival." Dr. Banks is a linguist in the science fiction film, and Amy said that the complex character was a combination of many women she knew. Amy also joked that she was "seduced" by Tom Ford to say yes to "Nocturnal Animals."
The actress also playfully said that the English crowd was "pretty calm" as she tried to go through the interview despite all the fan screaming.
Shop Jimmy Choo sandals similar to Amy's at Jimmy Choo, Farfetch and Neiman Marcus.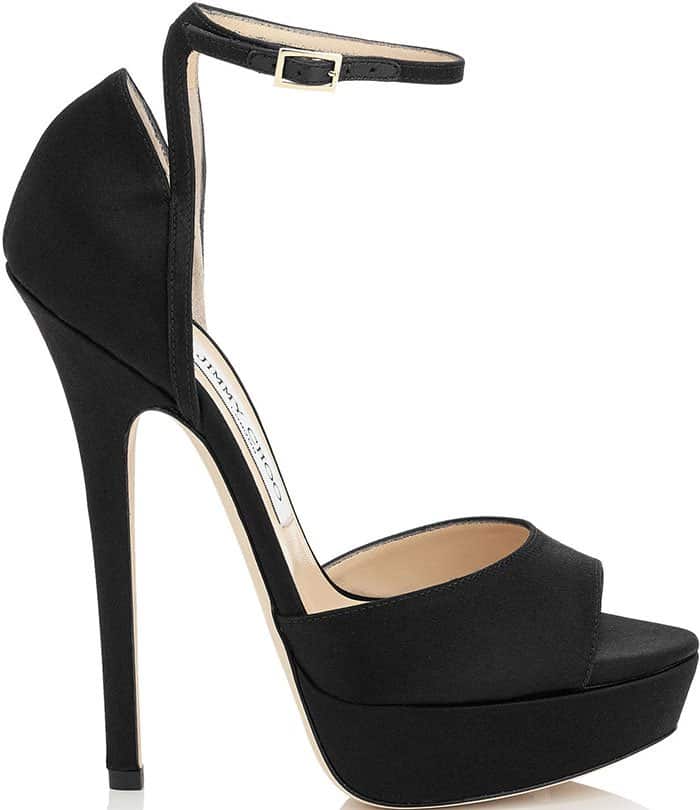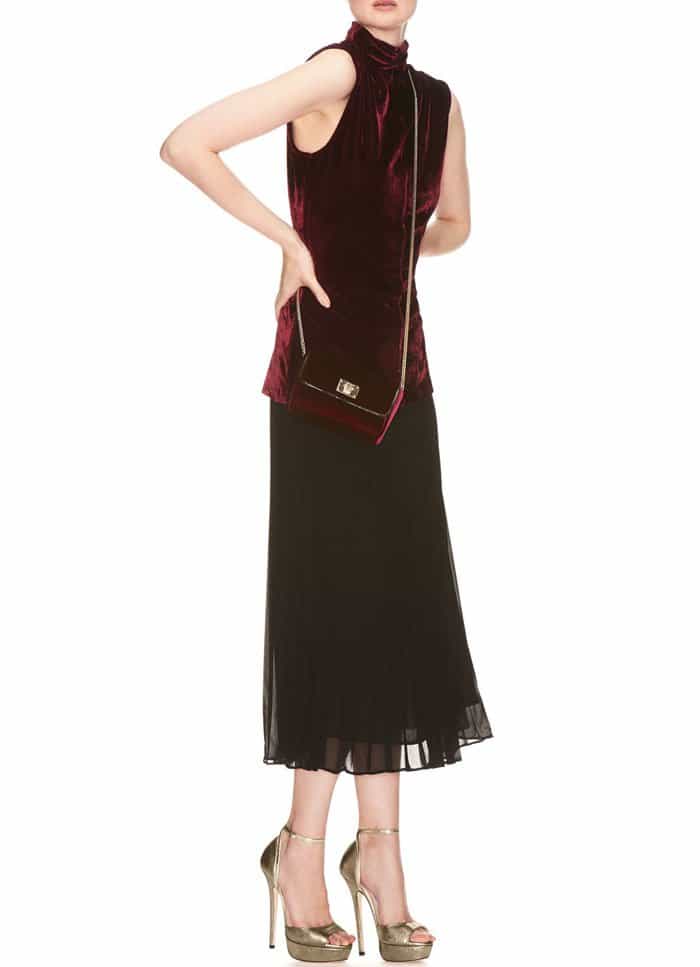 Jimmy Choo 'Pearl' Sandals, $238 – $825 at Jimmy Choo, Farfetch and Neiman Marcus
Credit: Lia Toby / Daniel Deme / WENN