In a recent Instagram post, Jim Bob Duggar's niece, Amy Duggar King, went viral when alluding to cutting "toxic" people out of her life.
Cousin to the brood in TLC's 19 Kids and Counting, Amy Duggar King is the daughter of Deanne, Jim Bob's sister. She's made multiple appearances on the show over the years- enough to trigger an Instagram following of around 425,000.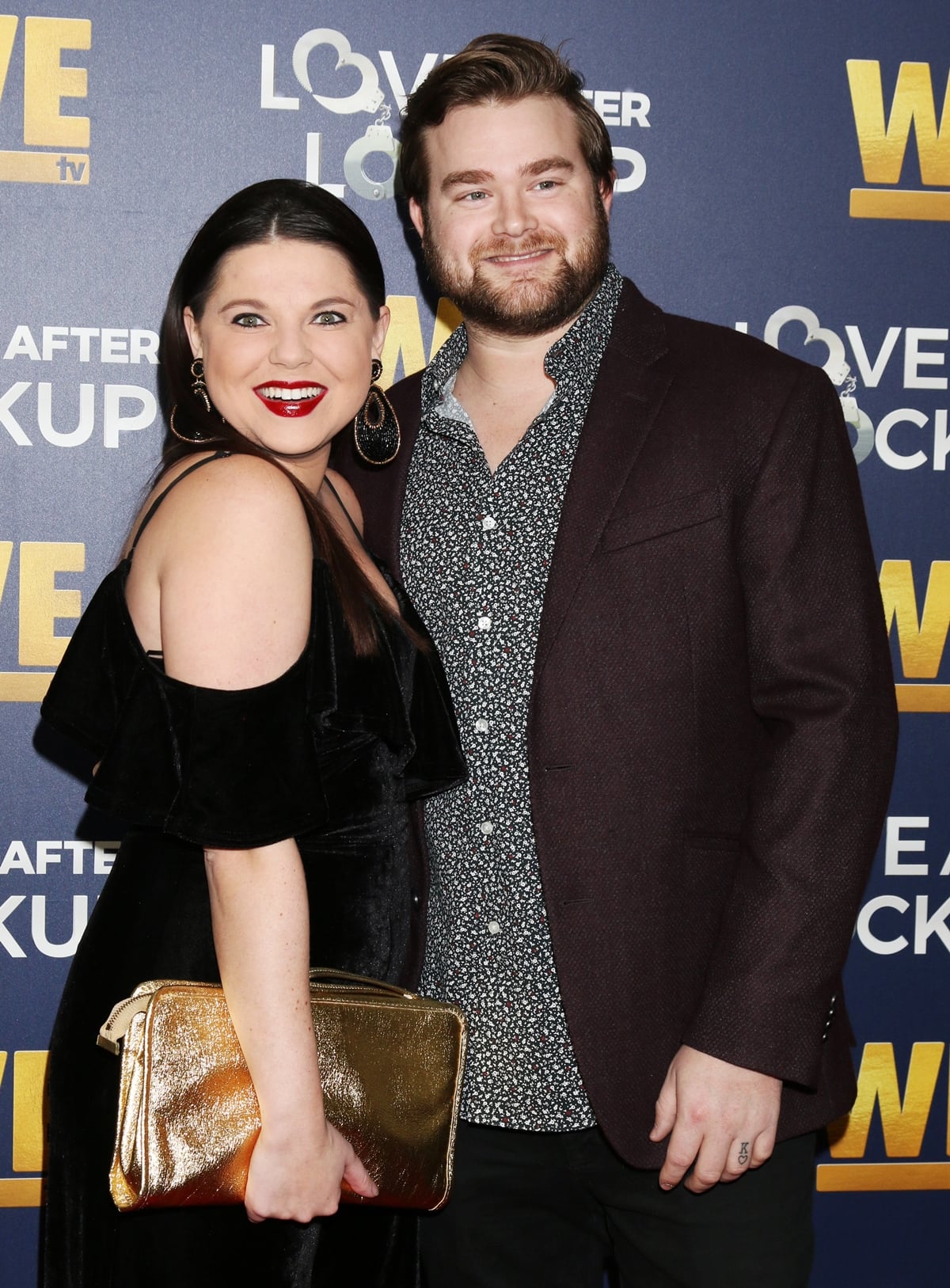 Amy Duggar and her husband Dillon King have been married since 2015 (Credit: Nicky Nelson / WENN)
While King is religious, she's often portrayed as an unorthodox, family rebel due to her style choices or willingness to show physical affection before marriage, among other things.
Amy Duggar King's "Toxic" Instagram Post
The post in question is actually a repost from user @blcksmth, whose quote is displayed with hot pink mylar balloon letters against a painted, brick wall. The post reads, "It's ok to cut off toxic family for your own well being."
Amy, who goes by @amyrachelleking, captioned the post, "Amen & Amen. It's not easy, but necessary."
The post follows family drama concerning her cousin Josh Duggar's arrest stemming from accusations of sexual abuse and possession of child pornography.
View this post on Instagram
To those not in the know, the post seems fairly innocuous; however, those aware of the situation read into a much darker story.
The family and TLC network have actively sought to hide and delegitimize accusations of Josh's abuse, even accusations of abuse perpetrated against members of his immediate family.
When news of the arrest broke, the smokescreen shielding Josh from the press seemingly dissipated as family members condemned the exposed scope of his actions and evidence that had been seized.
Is Amy Duggar King Still Friends With Jill Dillon (Duggar)?
Amy Duggar King says that she and cousin Jill Dillon (Duggar) speak and text regularly, sometimes daily, to "discuss things."
Jill, it has been revealed, is reported to have suffered abuse as a minor at the hand of her older brother, Josh.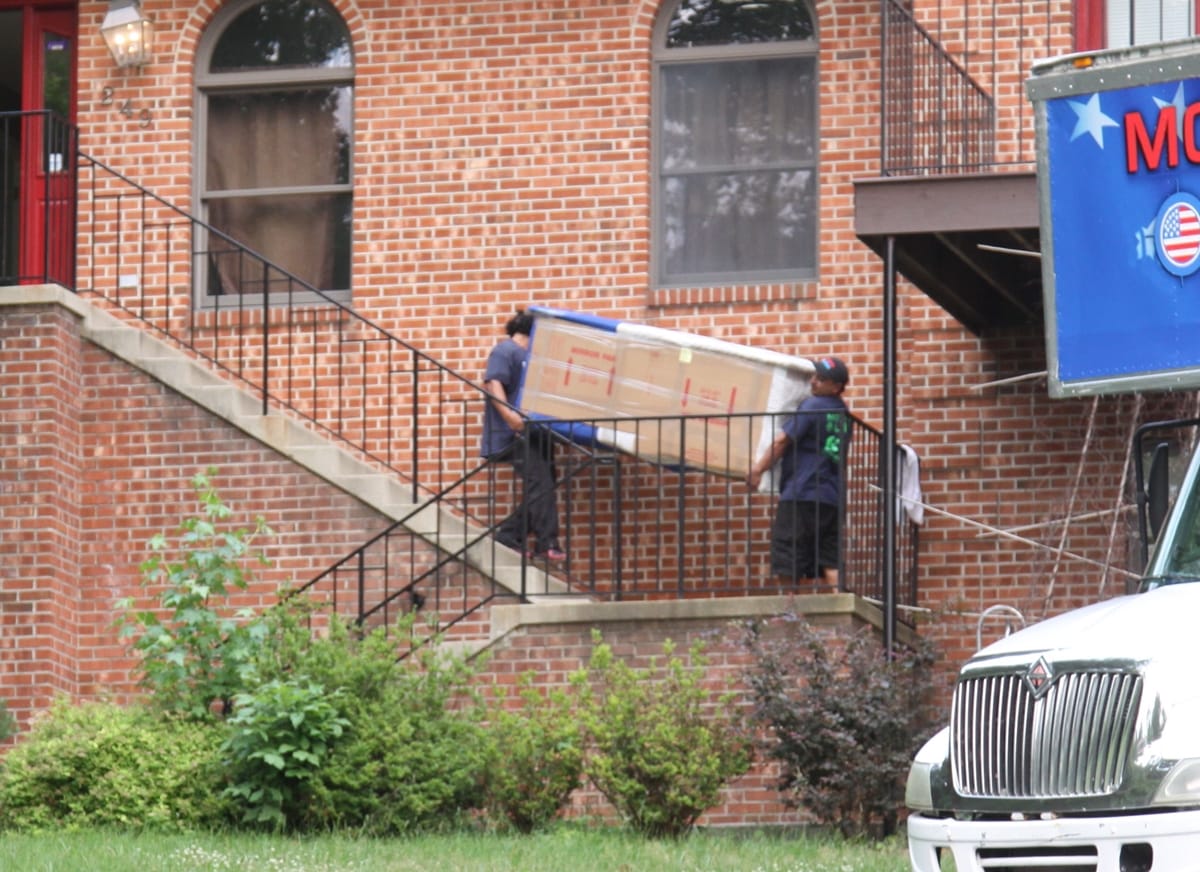 With his political career in tatters following his admission that he molested four of his sisters as a 14-year-old, on June 9, 2015, Josh Duggar and his family moved away from their five-bedroom home in Oxon Hill, Maryland, and back to Arkansas to be near the Duggar family compound in Tontitown (Credit: Mark Wilkins / WENN)
. Moving trucks were spotted outside the 19 Kids and Counting star's five-bedroom home in Oxon Hill, Maryland
In recent weeks since his arrest, Josh's wife Amy Duggar is pointing fingers at other people that enabled or somehow encouraged his deviancy.
Who Is Amy Duggar King Taking Swipes At?
It's unclear, though, which party on the Duggar bus Amy is calling out in the Instagram post.
From Jim Bob and Michelle's coddling to Josh's wife, Amy's redirection tactics, it seems any number of parties may be the intended recipient of the Insta-shade.
In recent days, Amy has responded satirically via video to feedback in her DMs, which she prefaces as an impression of those "who [hate her] simply because of who [she's] related to."
View this post on Instagram
She then rails on everything from her business, to her bangs, to her preference for Chick Fil A's Polynesian sauce in a harsh voice.
Cousin, Jill Dillard, responded "Bahahaha #nailedit." It sounds like Jill may be on the receiving end of some harsh criticism as well.
Will Amy Duggar King Receive Social Media Redemption from Twitter?
Duggar King ran to Twitter in recent days to defend herself and her posts, which include a throwback Halloween post of herself dressed as prostitute Vivian Ward in Pretty Woman and her husband as Edward, the "client."
Perhaps in the light of recent events, they could have chosen a less saucy post?
View this post on Instagram
"In no way was I trying to bully or target one person on my video on Instagram. And I'm sorry it came across that way. That's not the kind of person I am or strive to become," Duggar King wrote on Twitter.
Feedback has been mixed across the platforms, ranging from support in her decision to cut ties with her extended family to criticism calling her a hypocrite for casting judgment on her tight-knit Christian family. Currently, both posts remain on her Instagram.
Amy Duggar (L) and Dillon King arrive at WE tv's Real Love: Relationship Reality TV's Past, Present & Future event at The Paley Center for Media on December 11, 2018, in Beverly Hills, California (Credit: Nicky Nelson / WENN)
It seems Duggar King is serving some pretty murky tea with thinly veiled social media posts these days, which may be doing more to rope "toxic" individuals back into her circle than eliminate them.
We'll have to see what cousin Amy's Instagram grid has in store for us in the coming months as Josh Duggar faces the charges for which he is indicted.