Amy Poehler lends her voice to bring life to Joy, one of the five emotions that make up the characters of the latest Pixar box office hit, Inside Out.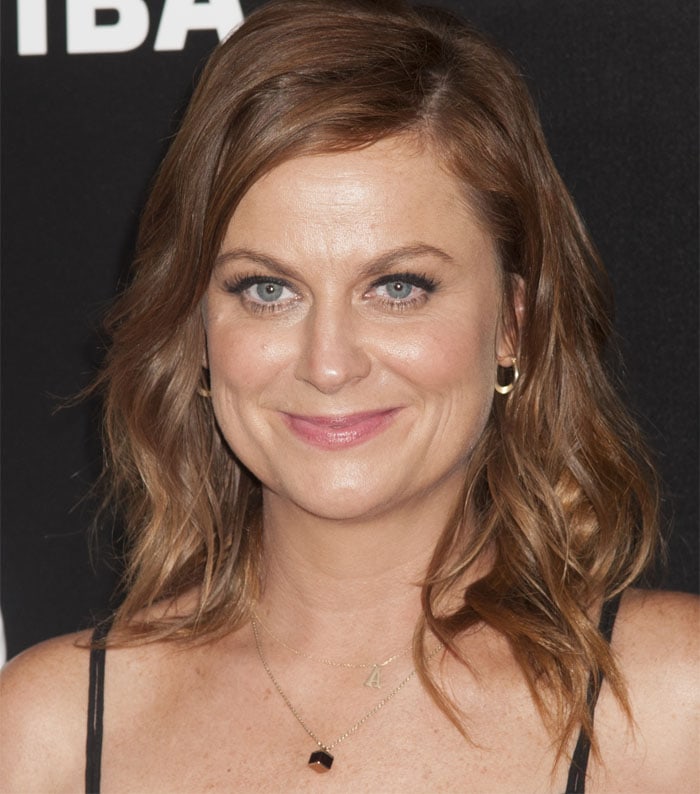 Amy Poehler at the New York premiere of Difficult People at the School of Visual Arts Theater in New York on July 30, 2015
The 43-year-old expressed her frustration over watching her sons try to express themselves because oftentimes they don't know what it is they're feeling. Amy shared how helpful it is for her sons to identify their emotions using the Inside Out characters.
She has two sons, Abel Arnett and Archie Arnett, with her ex-husband William Emerson Arnett, a Canadian-American actor, voice actor, comedian and producer.
"The film is filled with action and rough and tumble, sucking up tubes and things falling down and breaking, and Anger blowing his top, so they love all that stuff," she explained. "But it's also a nice tool to talk to them about feelings.
"You can't ask a child 'How are you feeling, really?' They don't say, 'Well I'm feeling sad…' It doesn't work that way – God bless you if you have that child.
"It's been a way of discussing emotions and feelings with them in a way they like, that's fun and feels safe."
"Sadness can be your friend, it can help you," the comedian added. "Happy is a really vague term; happiness and the pursuit of it. The film reminds us that it's OK to not be happy all the time, no one is, and in fact, the pursuit of happiness all the time often gets in the way of change and growth."
Amy Poehler's sexy feet in Stuart Weitzman sandals
Amy is currently busy promoting her latest venture, Hulu's new comedy series called "Difficult People", of which she is the executive producer.
The comedian stepped onto the red carpet in a black Shoshanna dress and custom-made woven zebra Stuart Weitzman "Nudistsong" sandals. Amy finished her look with an animal print clutch.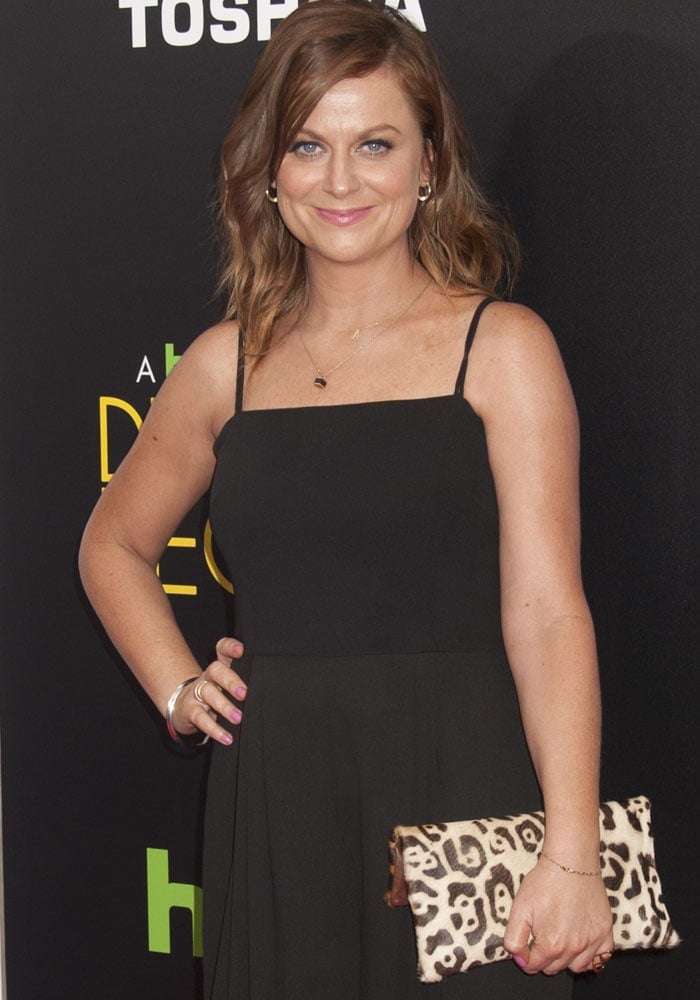 Amy Poehler rocked a black Shoshanna dress
Surprisingly, the popular Stuart Weitzman Nudistsong has quite a number of patterned variations available online. Check out some of our favorites at Amazon, Nordstrom, and Stuart Weitzman:
Stuart Weitzman Nudistsong Haircalf Sandals, $267.50
Stuart Weitzman Napa Woven Sandals in Multi/Black, $435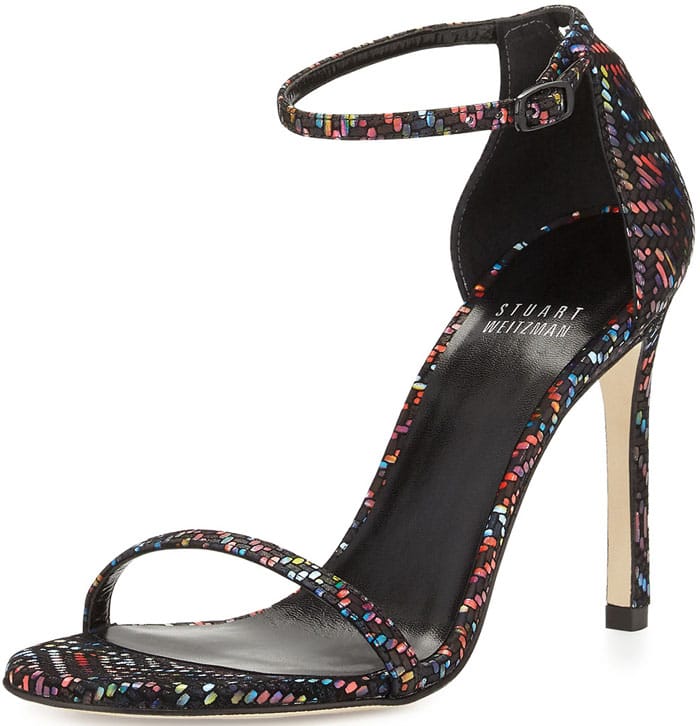 Stuart Weitzman Nudistsong Ankle Strap Sandals Python, $685
Credit: WENN