We all know how good Anna Kendrick is at dressing up for red carpet events and promotional appearances. But did you know that the 'Pitch Perfect' cutie can dress down just as well, too?
Interestingly, her off-duty style is the complete opposite of how she is on the red carpet. It's neither feminine nor glamorous, but it's cool and relatively laid-back. Last month, we spotted the actress sporting two easy-to-pull-off sweater looks while at the airport. They were very simple and consisted mainly of pullovers, skinny jeans, and boots.
Sounds ordinary, right?
Well, not quite. Anna kept the ensembles exciting with dramatic extras, such as a stunning Alexander McQueen purse and a pair of studded gold-heeled boots that were definitely worth a second glance.
Anna Kendrick in a mesh-sleeved sweater and gold-heeled boots at LAX in Los Angeles on January 17, 2014
Anna Kendrick's studded gold-heeled boots
Anna Kendrick making her way through LAX after arriving from a flight on January 23, 2014
Anna Kendrick's favorite black boots
What do you think of Anna's plane-ride style? Do you like her gold-detailed boots? The gleaming details on her shoes are very catchy. They're the kind of footwear that you simply cannot help but stare at.
Anna's Vince Camuto "Windetta"boots feature bold gold hardware on the back, while the short (2-inch-tall) block heels are decorated with gold plates for an even more glam-punk feel. The shafts are 5 inches tall — very similar to many other everyday boots you can find in the stores, except that they come with a little bit of extra. Here they are up close:
Vince Camuto "Windetta" Boots, $169 at Nordstrom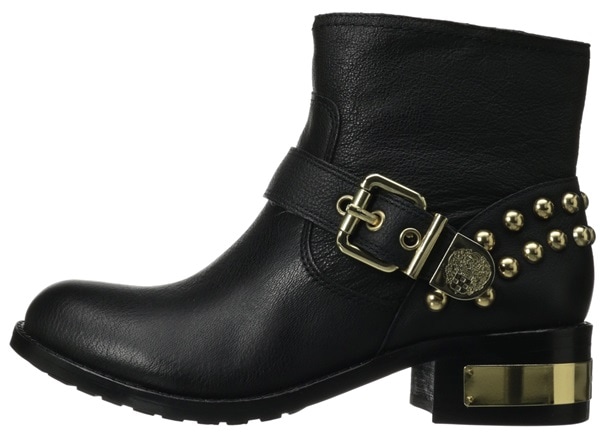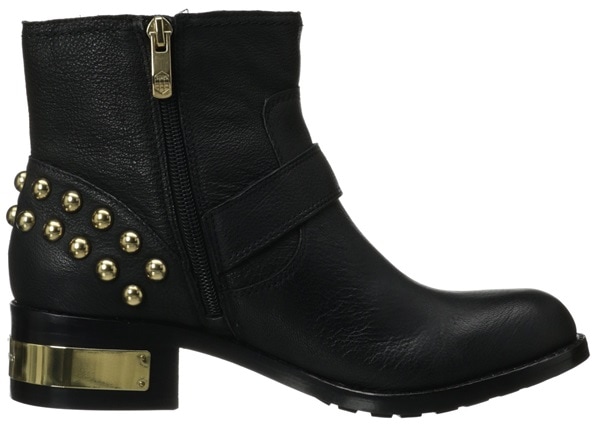 Vince Camuto "Windetta" Boots in Lead, $169 at Nordstrom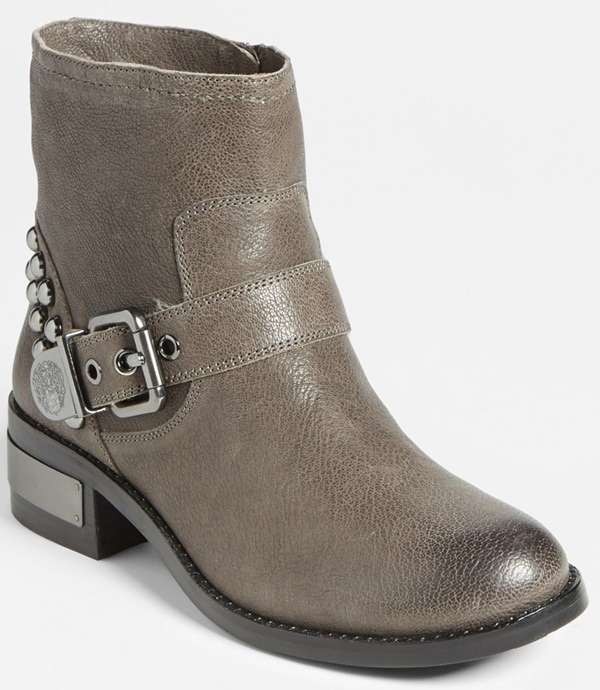 If you're not fond of the round-toe shape of the Windetta, you can try the more polished and sleek Jeffrey Campbell "Everly" boots. They feature pointed toes, trendy cutouts on the sides, wrap-around buckled straps that are detailed with gold hardware, and heels with gold metal plates — just like the Windetta.
Jeffrey Campbell "Everly" Boots, $200 at Nordstrom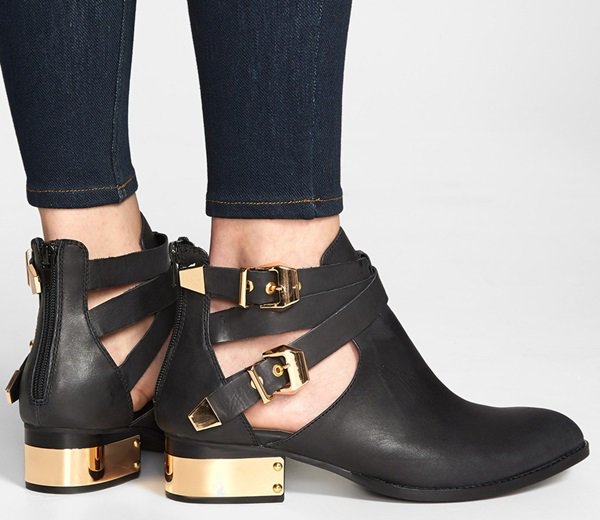 Credit: WENN