Alexander McQueen's infamous armadillo boots were auctioned off at Christie's to help out UNICEF.
The oddly shaped footwear, with 12-inch heels and an armadillo silhouette, made headlines when they were debuted on the runways during the brand's Spring/Summer 2010 "Plato Atlantis" show. These very unique heels were never mass produced, and only 21 pairs were made.
"Long live McQueen. Look monsters, we got a sign of love from the beyond. Photo by the babes."
Years after McQueen's passing, the brand decided to handcraft three new pairs to be auctioned off for a great cause. One hundred percent of the proceeds from the sale will be donated to the charity for the Nepal relief efforts.
The collector's item armadillo boots went to one of McQueen's biggest fans — Lady Gaga, who is also a great friend of the late designer. Mother Monster took to Instagram to show off her beloved new shoes.
The three pairs were reportedly bought for a whopping $295,000 by Gaga's fiancé, Taylor Kinner. Her beau definitely knows how to win her heart!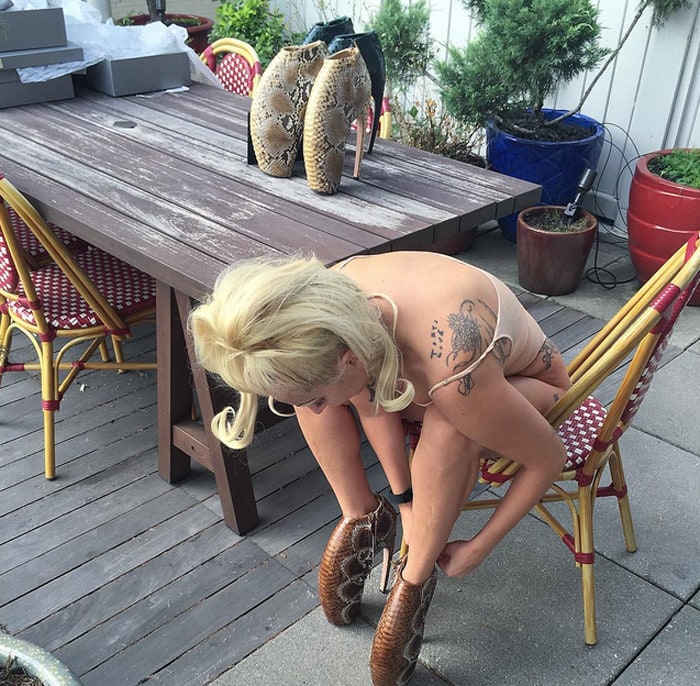 "When a gift comes to you from Heaven photo by Taylor Kinney best fiance ever"
Here are some more gorgeous photos of the shoes:
Alexander McQueen Armadillo Boots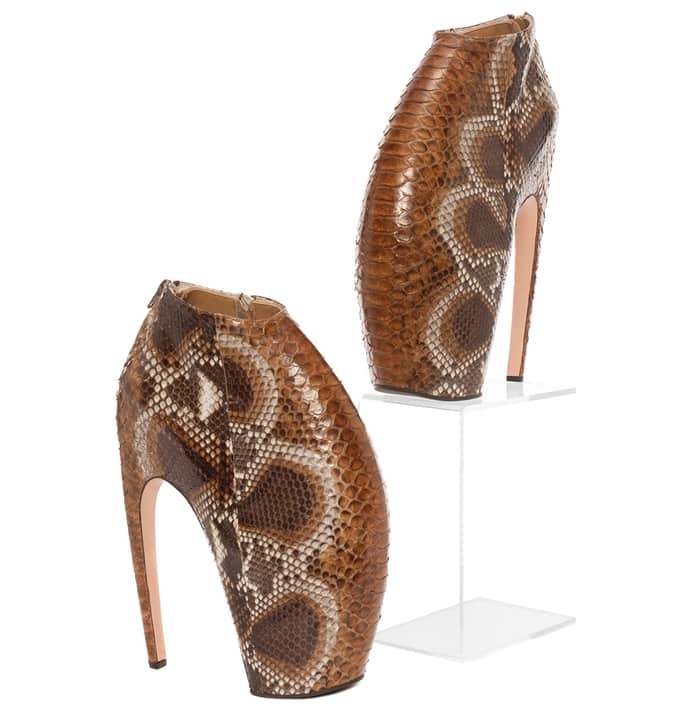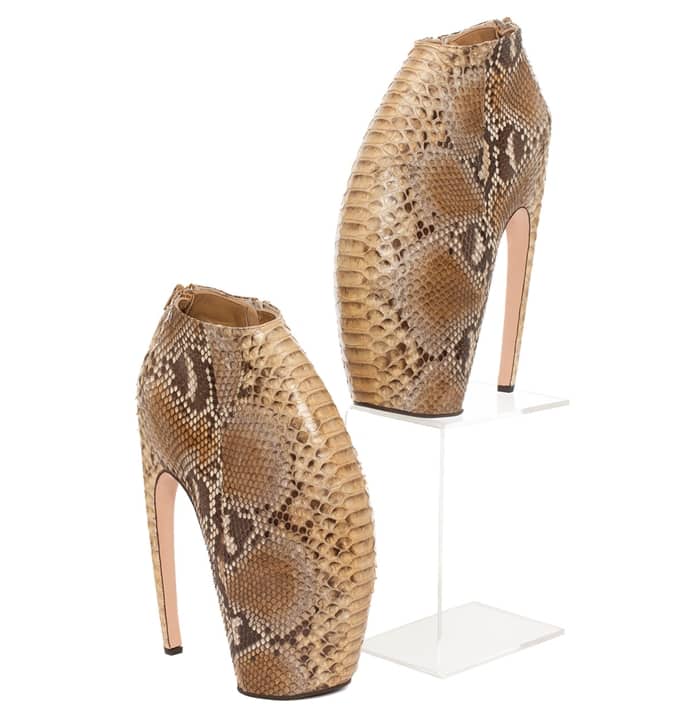 Credit: Instagram / Alexander McQueen