Ashley Tisdale is currently in Madrid, Spain to promote her film 'Sharpay's Fabulous Adventure' which is a spin-off from her character in the hit film franchise 'High School Musical'.
After a morning photocall yesterday, Ashley Tisdale had to attend an autograph signing session so she quickly changed into this black cowl neck leather mini dress and red open toe booties for her second public appearance of the day: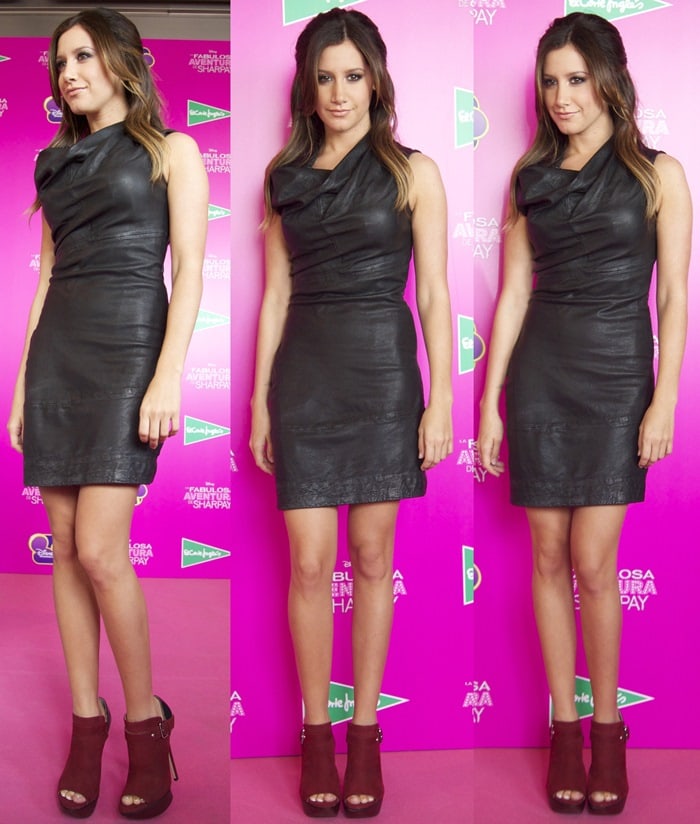 Ashley Tisdale poses for photographs at an autograph signing session for "Sharpay's Fabulous Adventure" at El Corte Inglés Castellana in Madrid, Spain on May 23, 2011
Ashley Tisdale is really now our blog's most featured celebrity. We can't help writing about her again and again because she always wears the cutest, fiercest and basically the most blog-worthy boots!
She's got an amazing fall/winter boot collection and she continues to wear ankle boots and booties in the spring/summer (much to our delight). Even for public photo ops, Ashley never misses a chance to ditch the common sandals and pumps, and instead punches up her red carpet outfits with boots whenever she can.
Like at yesterday's autograph signing session, Ashley Tisdale wore these red open toe booties with her black leather dress: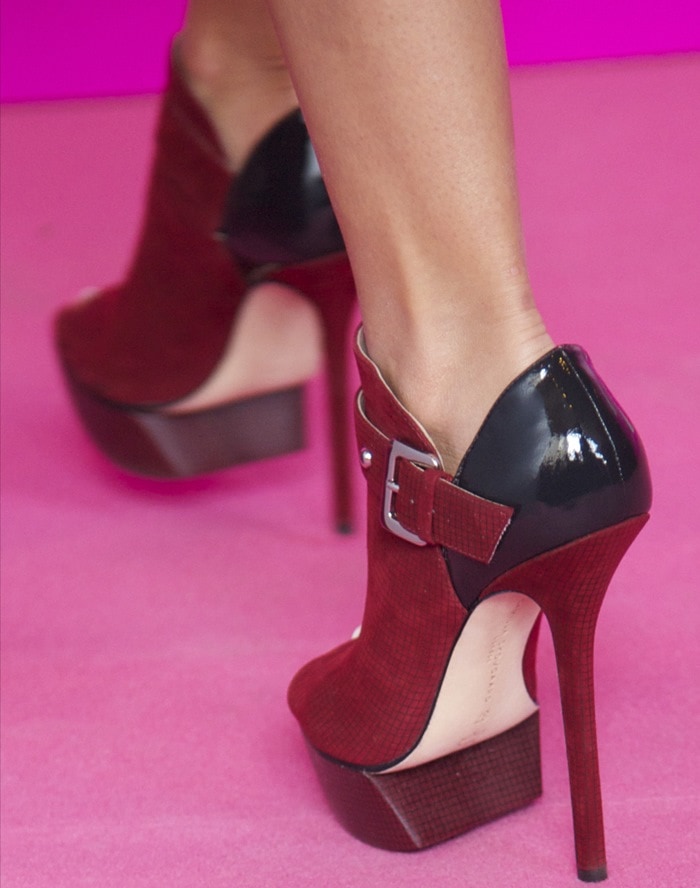 Close-up of Ashley Tisdale's red open toe booties
These booties are the high vamp booties with buckled strap by Dutch designer Camilla Skovgaard.
The red and black patent color Ashley Tisdale isn't available online. However, this version in grey suede and metallic silver leather is on sale at Amazon: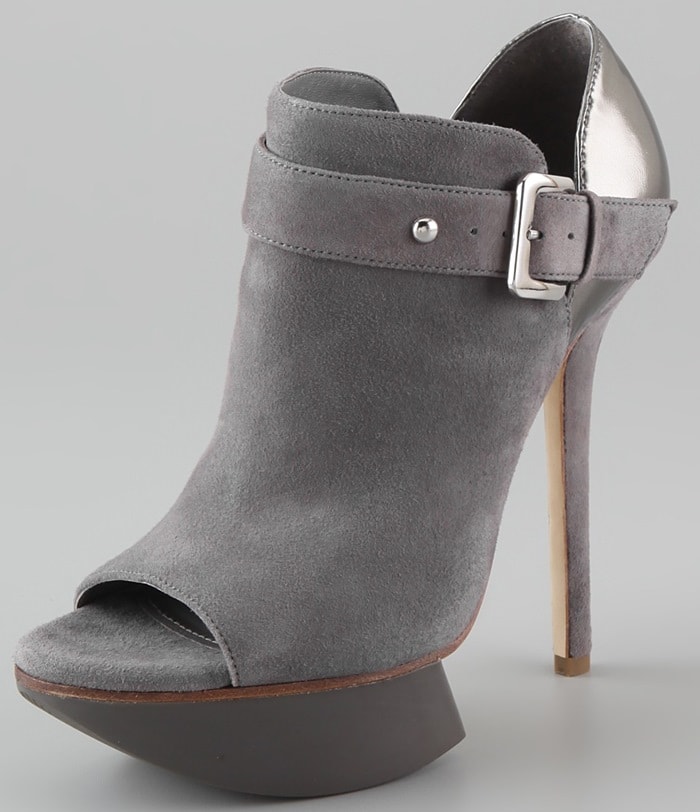 Camilla Skovgaard High Vamp Booties with Buckled Strap, $570
Credit: Sean Thorton/WENN