The Kardashians and Jenners are possibly today's most hated celebrities, but you cannot deny a good deed when you see one.
Kendall Jenner recently showed that she has a soft spot for the less fortunate when she pulled over to the curb in a muscle car to give a homeless man some food.
Kendall Jenner pulls over to the curb in a muscle car and hands a homeless man some food
It is unclear whether Kendall knew that she was being filmed or not, but perhaps it was an attempt to make a positive impact. So sweet!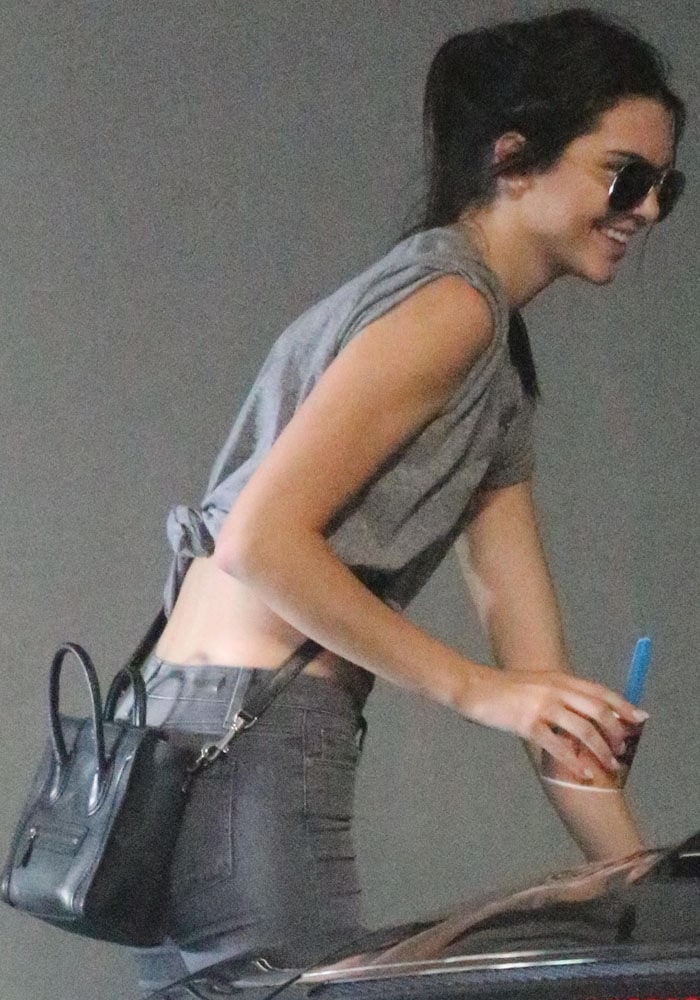 Kendall Jenner wears oversized aviator sunglasses
The same day, Kendall was seen driving her Audi R8 Spyder with a male friend to grab some frozen yogurt.
Kendall Jenner loves her new Audi R8 Spyder
The 19-year-old stepped out in an all-gray version of her usual uniform of tied shirt and skinny jeans. Kendall completed her ensemble in oversized aviators, a sling bag, and her favorite Nike Air Max "Thea" sneakers in white (available at Amazon).
Kendall Jenner flaunts her legs in a tied shirt and skinny jeans
We love how absolutely unapologetic Kendall's off-duty work outfits are. Despite the mounting tension to always be dressed up when pictured off the runway, Kendall continues to still stun us in the normal 19-year-old shirt and jeans.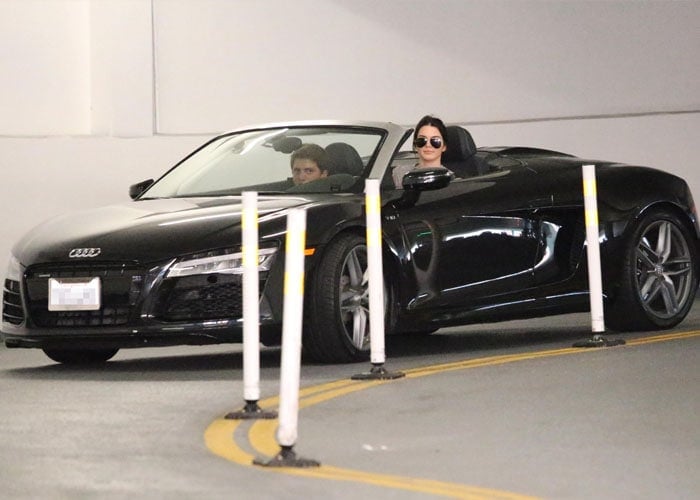 Kendall Jenner behind the wheel of a new 2014 Audi R8 V10 Spyder on her way to Go Greek to fetch frozen yogurt with a male friend in Los Angeles on August 3, 2015
Nike Air Max Thea Sneakers, $109.99 – $199.99 at Amazon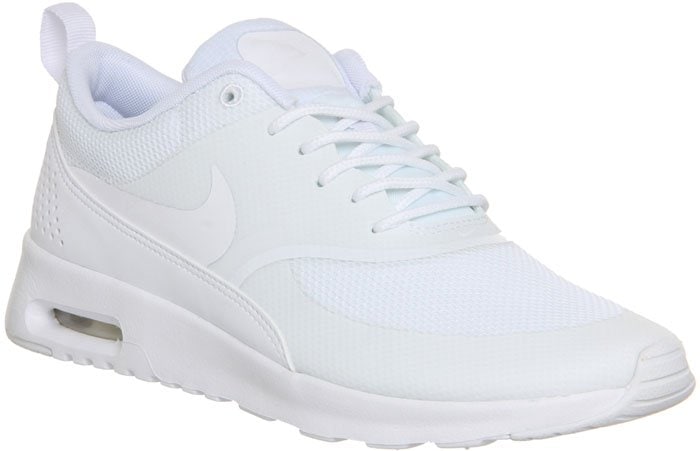 Credit: X17 Online / WENN