Happy birthday, little Axl Jack Duhamel! Fergie and her husband, Josh Duhamel, recently celebrated their son Axl's second birthday. He is reportedly named after Axl Rose, the lead vocalist of the hard rock band Guns N' Roses.
Fergie gave birth via C-section to 7-pound, 10-ounce Axl Jack on August 29, 2013. According to The New York Times, women who give birth by cesarean section tend to be less healthy than mothers who give birth via vaginal delivery.
Singer Fergie celebrates her son Axl Jack Duhamel's second birthday at Chin Chin restaurant in Brentwood, Los Angeles, on August 29, 2015
The trio headed out to Chin Chin restaurant in Brentwood on Saturday, August 29, to celebrate with what looked like an aviation-themed birthday party.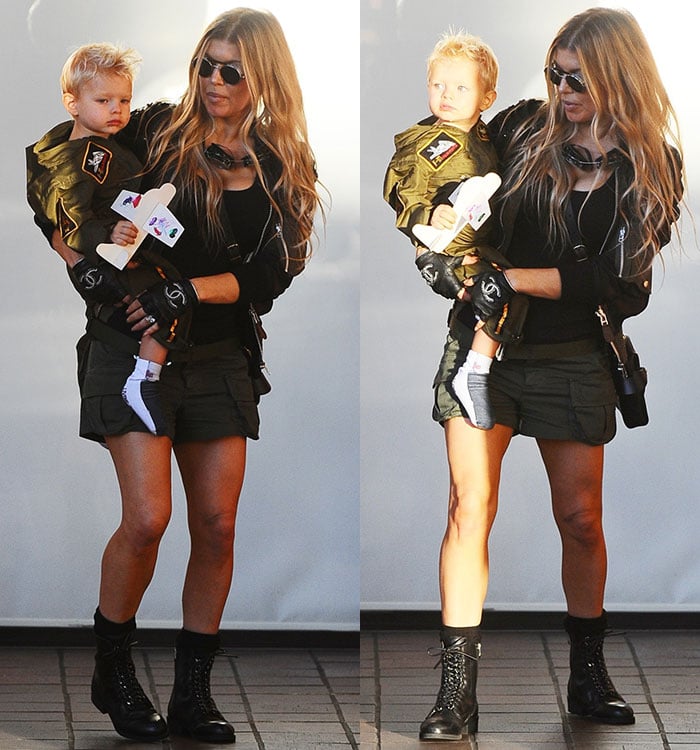 Fergie carries her son, Axl, as the two arrive at Chin Chin restaurant for a party in honor of Axl's second birthday
For the occasion, Fergie opted to wear a black top, a jacket, and a pair of charcoal cargo shorts that flaunted her slender legs.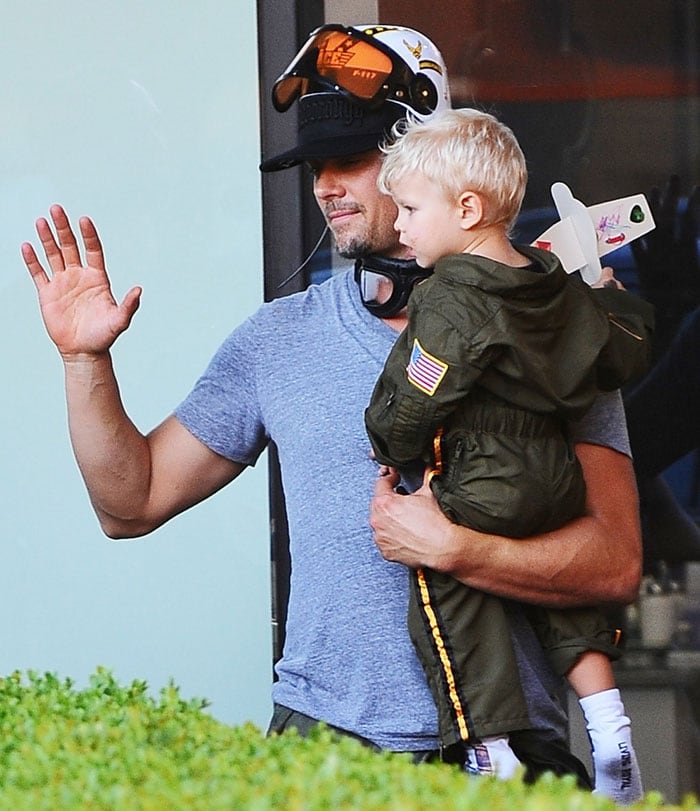 Fergie's husband, Josh Duhamel, hoists Axl on his hip and waves
The 40-year-old singer styled the rather casual outfit with flight-ready accessories, including fingerless Chanel gloves, black military-style boots, headphones around her neck, and round eyeglasses.
Josh Duhamel and Axl celebrate at Chin Chin restaurant in Brentwood
Axl wore a khaki green pilot jumpsuit and carried a wooden airplane.
Josh looked relaxed in a matching pilot jumpsuit. However, he opted to wear the top half of his jumpsuit rolled down. He finished up his party ensemble with a gray V-neck T-shirt, a black cap and a flight helmet.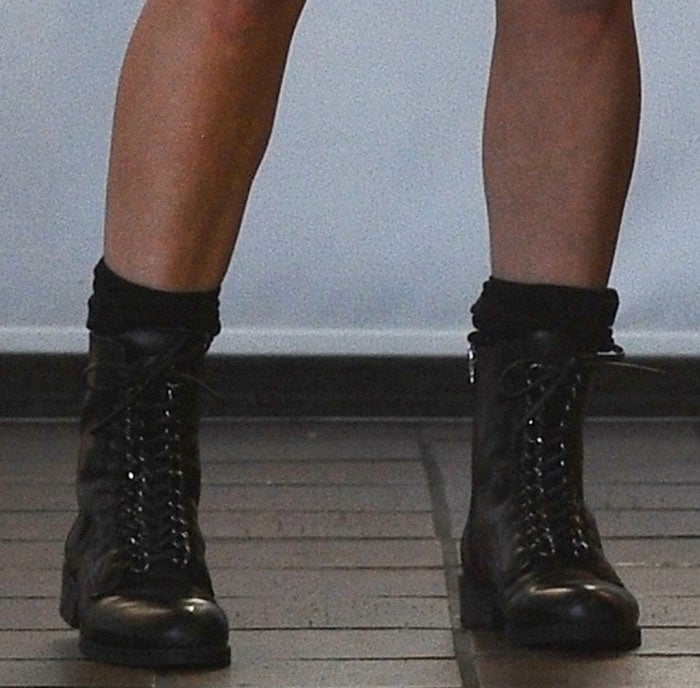 Fergie completes her aviation-themed outfit with a pair of "Nemo" boots from her own line
Fergie completed her outfit with a pair of boots from her own footwear line. Still available for purchase on Amazon, her Fergie "Nemo" boots feature chain detailing through the lace-up front, back pull tabs, and about 1.25-inch heels.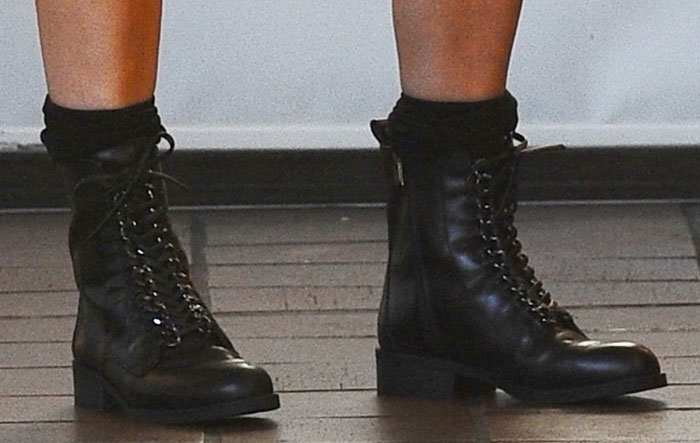 Fergie wears a pair of military-style boots from her own footwear line
Fergie Nemo Lace-Up Chain-Detail Military Boots, $159.99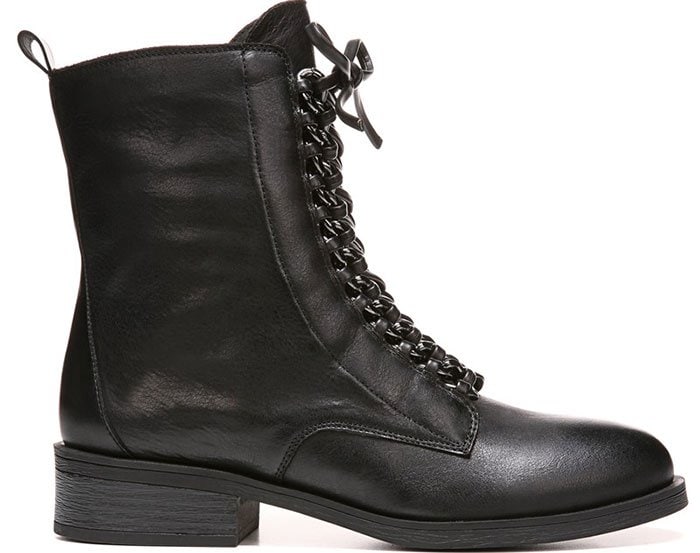 Credit: WENN