So, the reason why Katy Perry was absent at this year's American Music Awards was that she attended a different awards show halfway around the world in Sydney, Australia.
Katy Perry at the 2014 ARIA Awards held at The Star Sydney Casino & Hotel in Sydney, Australia, on November 26, 2014
The 30-year-old songstress heated up the 2014 ARIA Awards red carpet in head-to-toe fishnet. Strategically placed sequined lace on the skirt of her Jaime Lee two-piece ensemble covered her modesty, but the see-through sides betrayed her underwear-less state.
The draped lace on her halter top provided more frontal coverage, but only until the cropped length that showed a wide expanse of stomach. Never without a touch of fun in her look, Katy accessorized with a Chiquita Banana–style headwrap, silver strand earrings, and her old nose ring.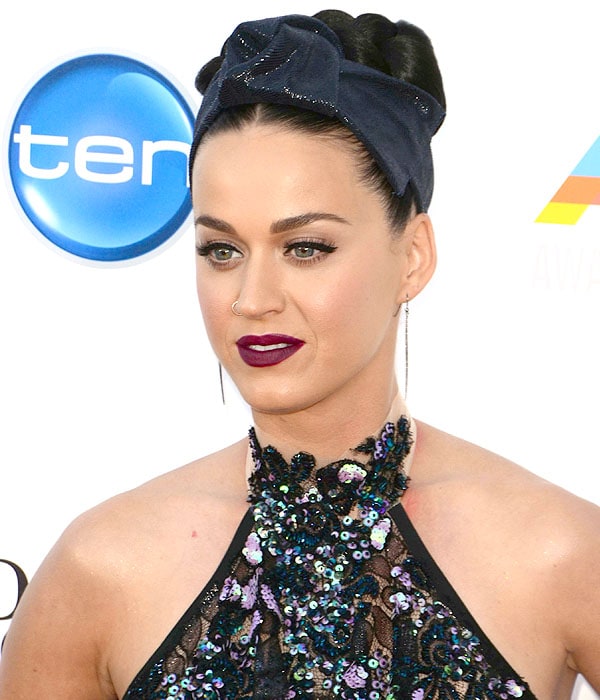 Katy Perry accessorizing with a glittery headwrap, a nose ring, and strand earrings
Matching Katy's outfit perfectly were purple Christian Louboutin "Pigalles Follies" pumps with flocked suede in a fishnet pattern.
Katy Perry's purple Christian Louboutin "Pigalle Follies" glitter pumps flocked with velvet fishnet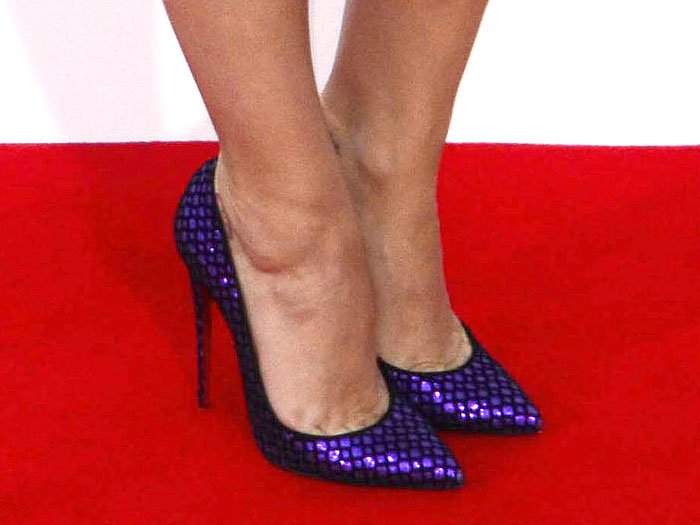 Katy Perry shows off her feet in purple glitter shoes
The Pigalles Follies is one of the newest additions to Christian Louboutin's stable of shoes. It combines the toe box of the "Pigalle" with the slimmer and sexier heel of the "So Kate."
Pigalle Follies Suede-Fishnet Glitter Pumps, $625 at Nordstrom and Saks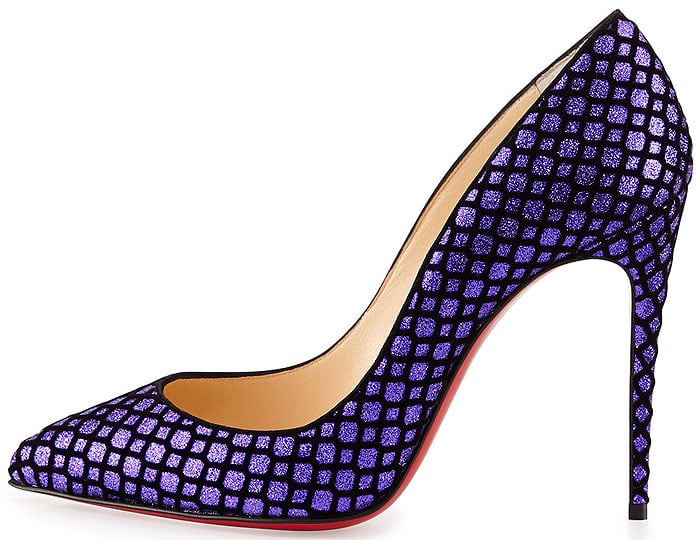 The exact style spotted on Katy Perry isn't available online anymore, but check out these styles featuring the same suede flocking:
Daffodile Flocked-Suede Glitter Pumps, $1,075 at Nordstrom and Saks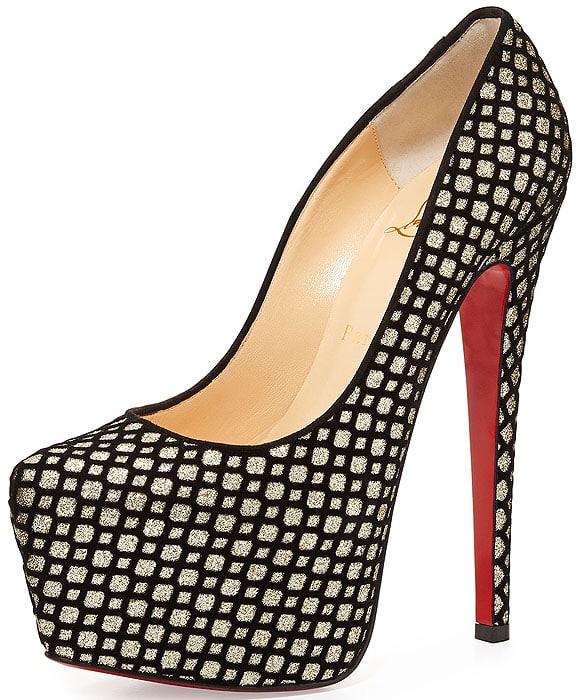 Suspenodo Flocked-Suede Slingback Bow Pumps, $745 at Nordstrom and Saks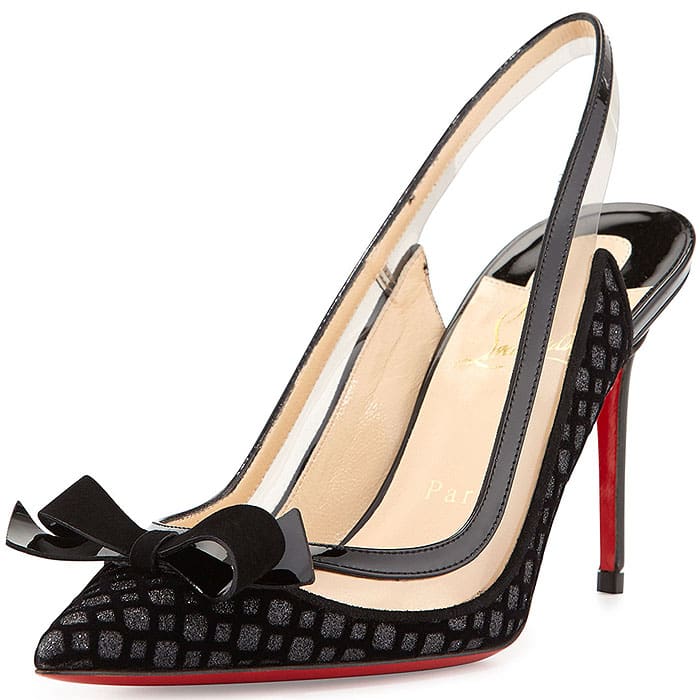 Credit: LJPhotoCorp / WENN