It's been a while since we last featured Jeffrey Campbell, so we thought we'd go and have a loo–
Holy sweet mother of god! What is that? We know that Jeffrey Campbell is a shoe label for the fearless, but this new redesign of their "Icy" shoes is just plain terrifying.
Black Suede Icy Shoes With Doll Heads
It's like the decapitated doll heads stare straight into your soul.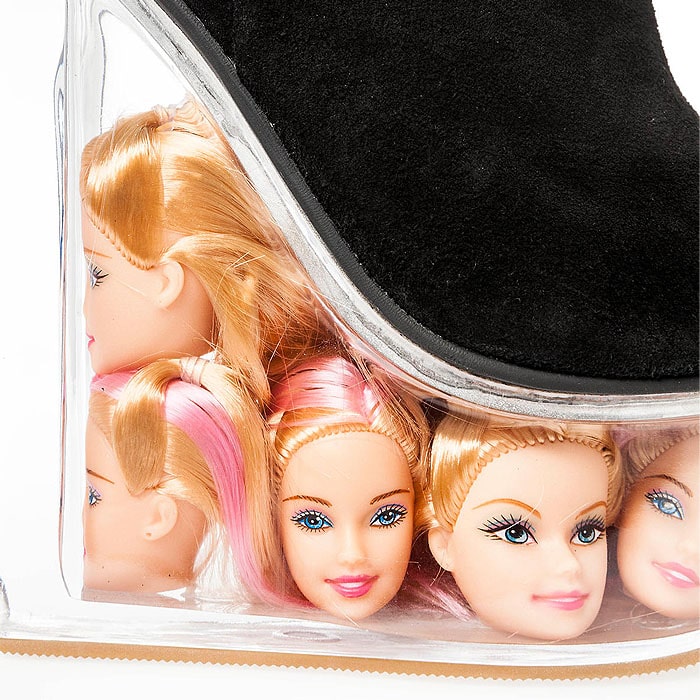 Why oh why do the heads have to be lined up like that inside the Lucite heels? *Shudder*
The heels also show a view of all the decapitated dolls' hair, all compressed and waiting to strangle you in your sleep.
That said, we think these would be the perfect shoes to wear on that date you didn't want to go to in the first place. One look at these and your date will be running in the opposite direction. Oh, and naturally, these crazy shoes found their way to the Spring 2014 New York Fashion Week.
Got an upcoming event where you want to freak people out? Buy these Jeffrey Campbell Icy shoes at Nordstrom or Amazon.