Alexander McQueen is one of my favorite brands. Whether dresses, shoes, or purses, his creations never fail to make me swoon. So, when I spotted a few exquisite Alexander McQueen purses at Neiman Marcus, I thought I must share them with you.
These purses are currently available for pre-order, and they are expected to arrive come April 22. While we're waiting, let's have a detailed look at five of these jaw-dropping exquisitely designed purses.
1. Bees Long Knuckle Box Clutch Bag, $4,495
Who wouldn't want a knuckle clutch? It's actually one of Alexander McQueen's most popular styles. And as part of the spring 2013 collection's bee motif, this silk satin clutch is studded with shimmery golden embroidered bees that are made of beads. It also features the brand's signature hinged brass-knuckle clasp with skull, floral, and crystal ornaments.
You could use this to punctuate a black/gold ensemble.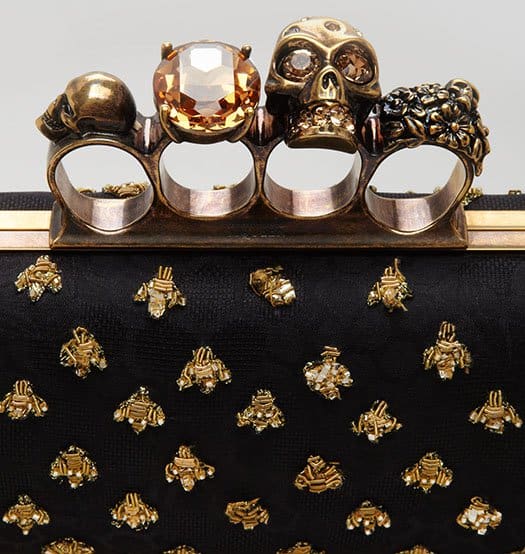 2. Long Honeycomb-Pattern Knuckle Box Clutch, $2,485
Here's another long knuckle box clutch. It features a honeycomb pattern in sleek patent leather over a nude fabric. Like the first clutch above, this also has the signature hinged brass-knuckle clasp.
This will surely glamorize a simple LBD or even an edgy monotone suit.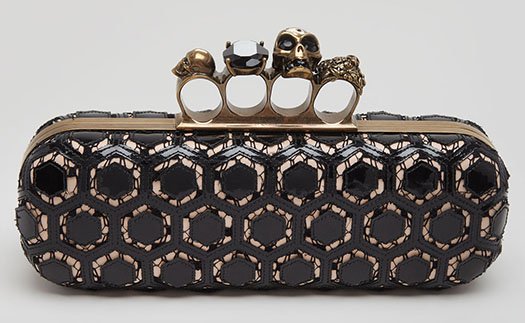 3. Bee Punk Skull Studded Clutch Bag, $1,995
Here's a clutch in the traditional size and shape of most Alexander McQueen's clutches. However, although this one's a classic in terms of silhouette, its design is definitely new and unique.
Made of smooth metallic gold leather, this purse features gold and gunmetal studs that form a honeycomb pattern. It doesn't have the knuckle clasp, but it features the other popular clasp design, which is the hinged skull clasp with crystals and huge bees at the sides to match the theme. How do you like that?
You can carry this purse with any of your dresses, perhaps metallic or the classic LBD. But if you're going to carry it with a black outfit, make sure that it will match your shoes or your other accessories.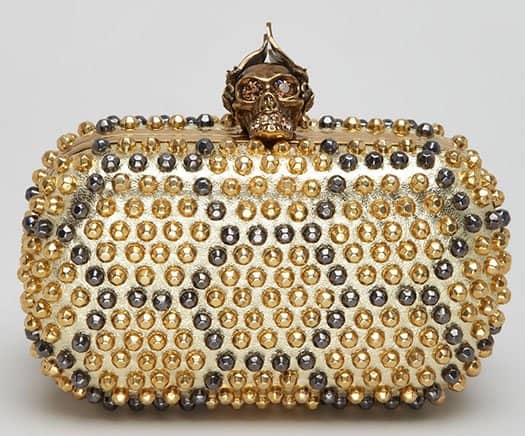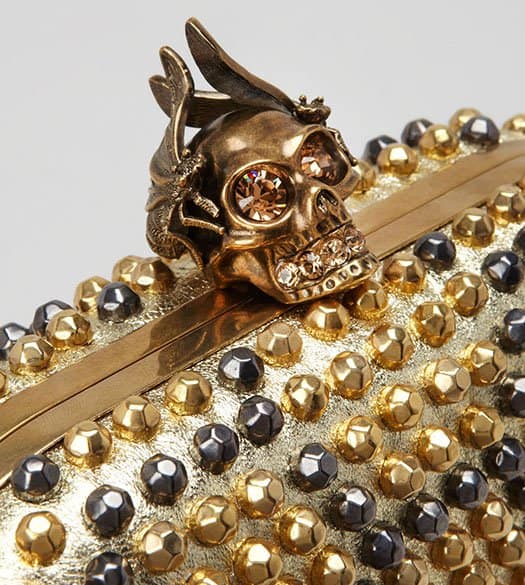 4. De Manta Honeycomb Clutch Bag, $525
This next clutch comes in a silhouette that's similar to other Alexander McQueen's manta ray-inspired bags and clutches. The hexagonal shape of this napa leather clutch interestingly goes well with the honeycomb print. It also features a two-way zip top with snap-over front corners. How do you like the combination of bees and manta ray?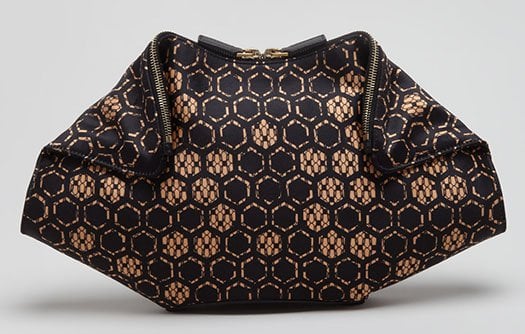 5. Raso Seta Knuckle Box Clutch Bag, $5,825
The last (but definitely not the least) of the bee-themed clutches is this "Raso Seta" knuckle box clutch. Without a doubt, this is one of the brand's very intricate, ultra glamorous, and unique designs. You'll probably be the queen bee of whatever occasion you will attend when you slide your fingers into this daring clutch bag.
It carries the honeycomb pattern design, but it isn't very obvious due to the busyness of the floral embroideries and gold beading. Aside from these already striking features, the Raso Seta also has a very detailed hinged brass-knuckle clasp topped with clustered floral and crystal bees.
Just take a look at the craftsmanship and creativity here; with that, I can say it's definitely worth its $5,825 price tag. However, I don't think many would be able to carry this well (figuratively).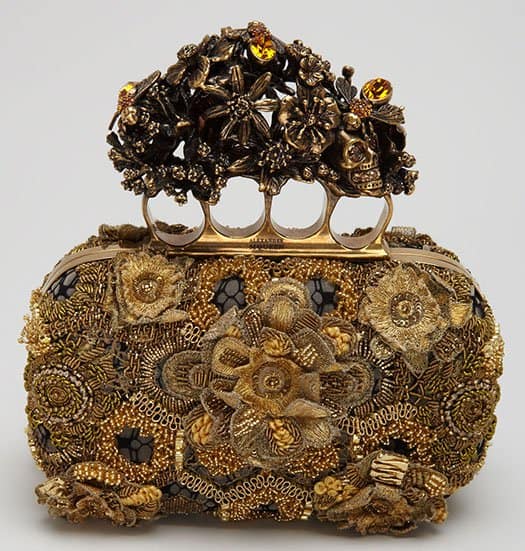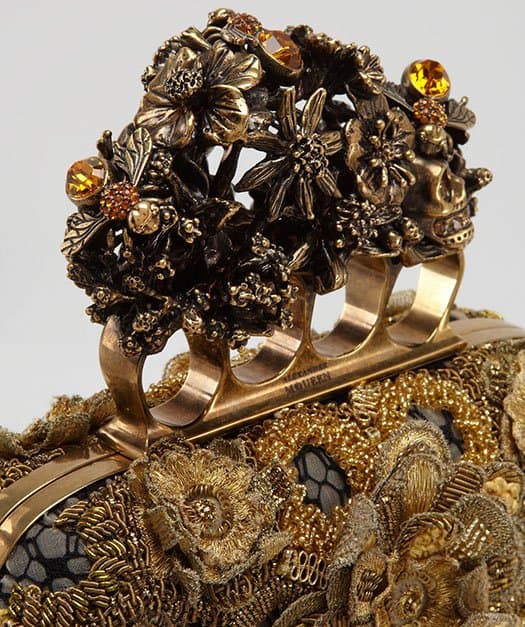 Have you decided which of these will be your next purse?