Bella Hadid isn't a stranger to flashing some skin, but there are times when it's intentional and times when it isn't.
Unfortunately for Bella, her red carpet experience at the 70th Cannes Film Festival was one of those times in the latter category.
Bella experienced a wardrobe malfunction in Cannes, France while hobnobbing with some of Hollywood's best and brightest.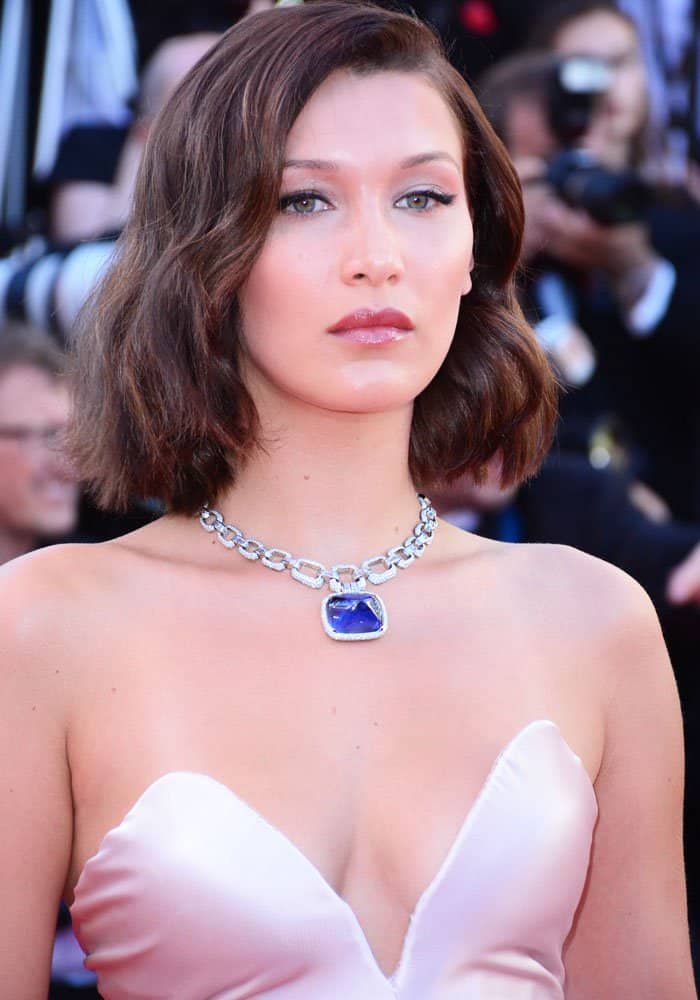 Bella Hadid at the screening of "Ismael's Ghosts" at the 70th Cannes Film Festival at the Palais des Festivals in Cannes, France on May 17, 2017.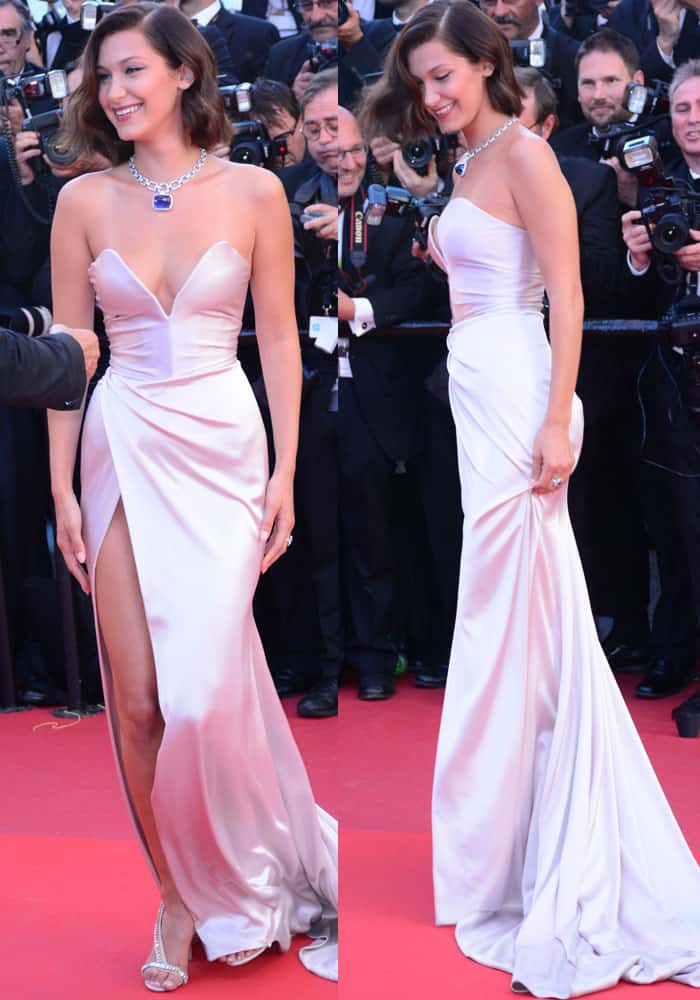 Bella bares a lot of skin in an Alexandre Vauthier gown.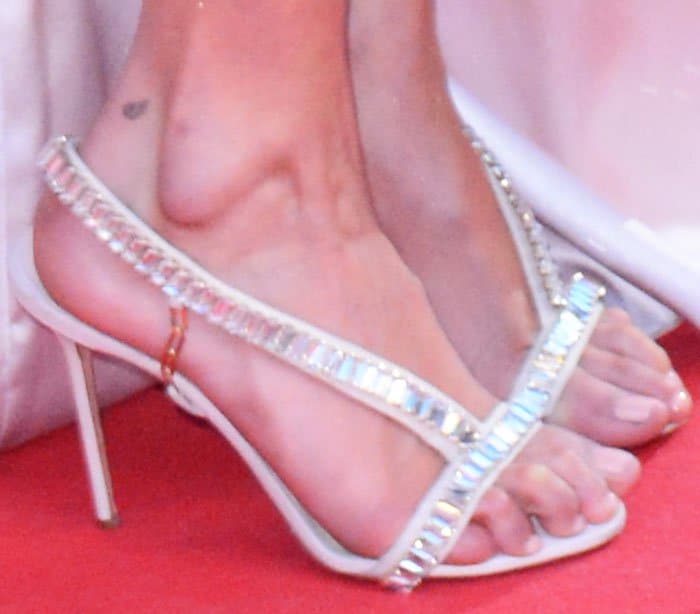 Bella wears her second pair of Olgana Paris shoes for her Cannes trip.
Matchy-matchy: the model matched her nails to her dress.
The problem started when Bella slipped into a gorgeous dress by Alexandre Vauthier, which featured a beautiful old Hollywood bust line and crotch-high slit. However, we don't understand why Bella — or her stylist — didn't choose to sew the loose skirt flap in place.
When it comes to wardrobe malfunctions, this definitely wasn't the worst.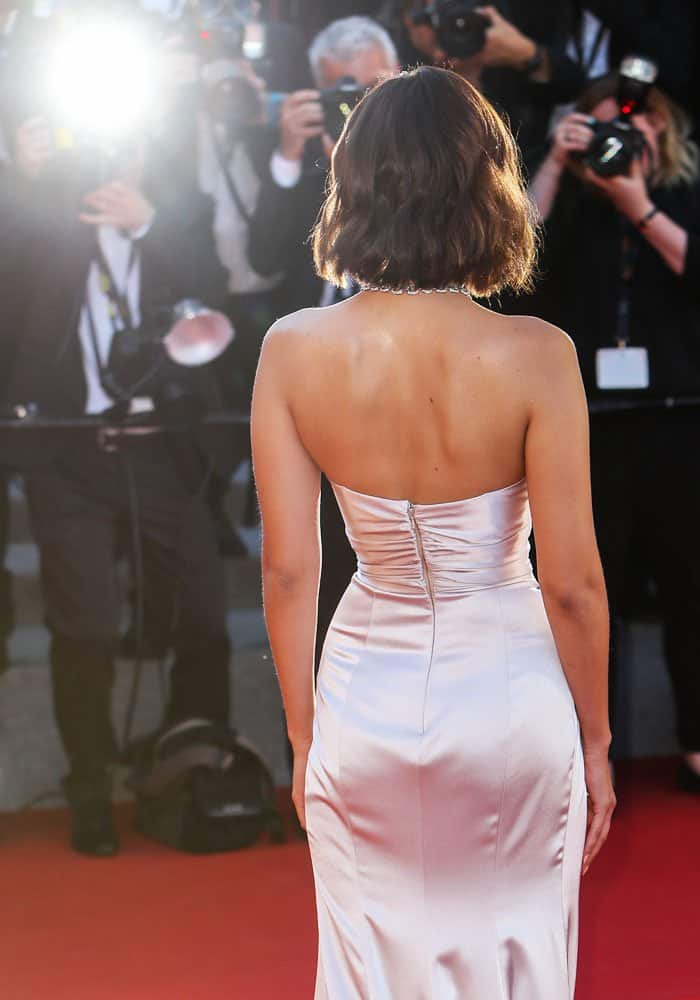 Bella gives her all for the French media.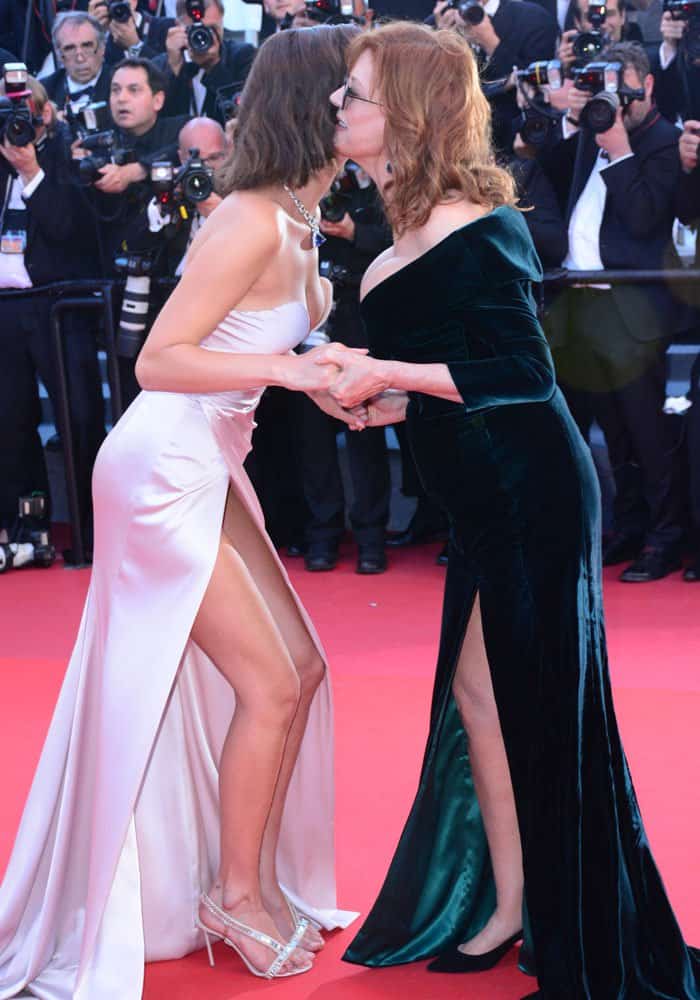 The model stops to say a quick hi to actress Susan Sarandon.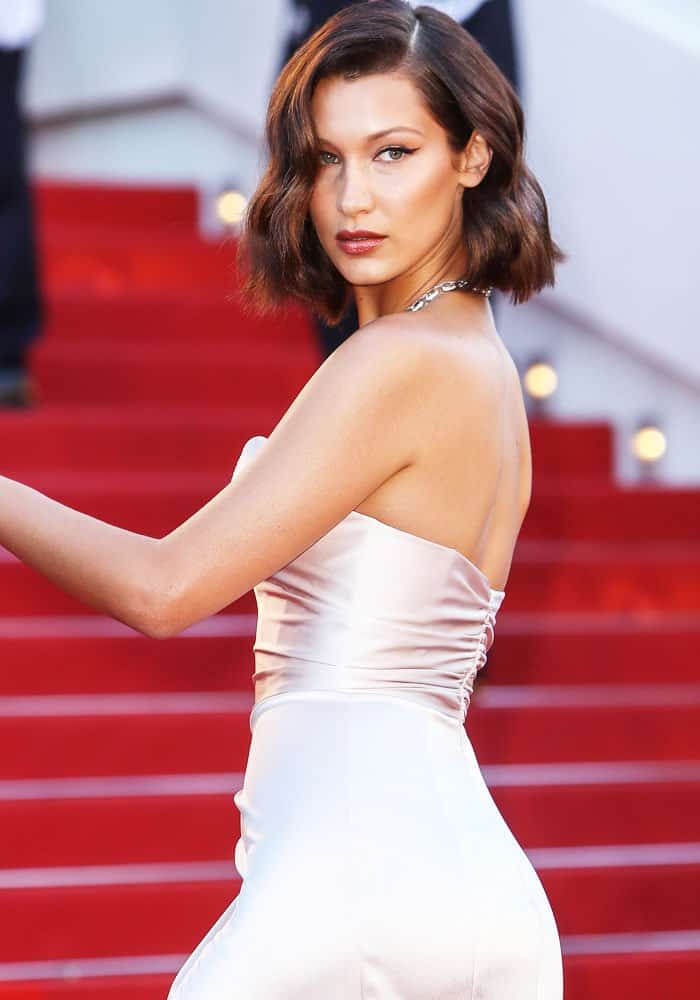 Bella does a look back on the infamous stairs of the Palais des Festivals in Cannes.
Bella looked uncomfortable as she held her skirt into place. The model held on to the loose flap while she walked through the crowd.
Unfortunately, when Susan Sarandon took both her hands to say hello, the media got the underwear snaps that they wanted.
If it's any consolation to Bella, we were equally distracted by the gorgeous blue diamond around her neck and fingers. We also love her beaded Olgana Paris "Amazone" sandals.
Olgana Paris "Amazone" leather sandals, $338 – $447 at Farfetch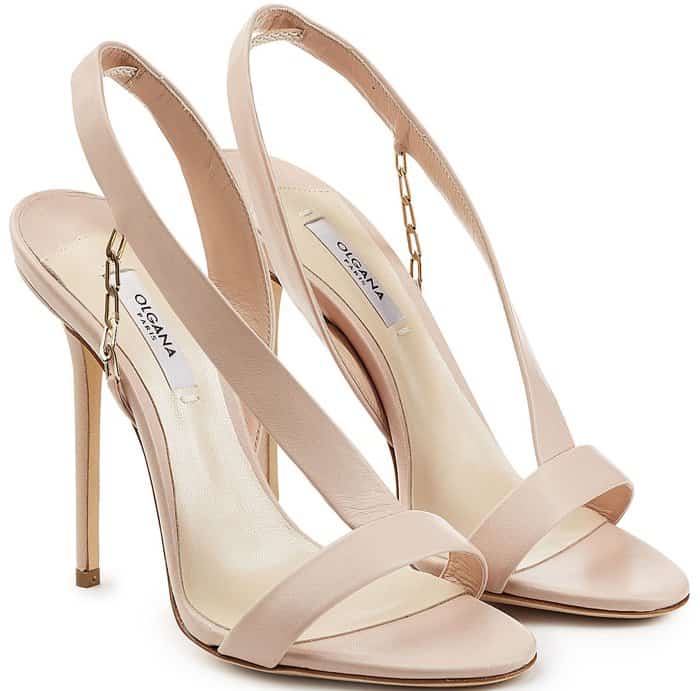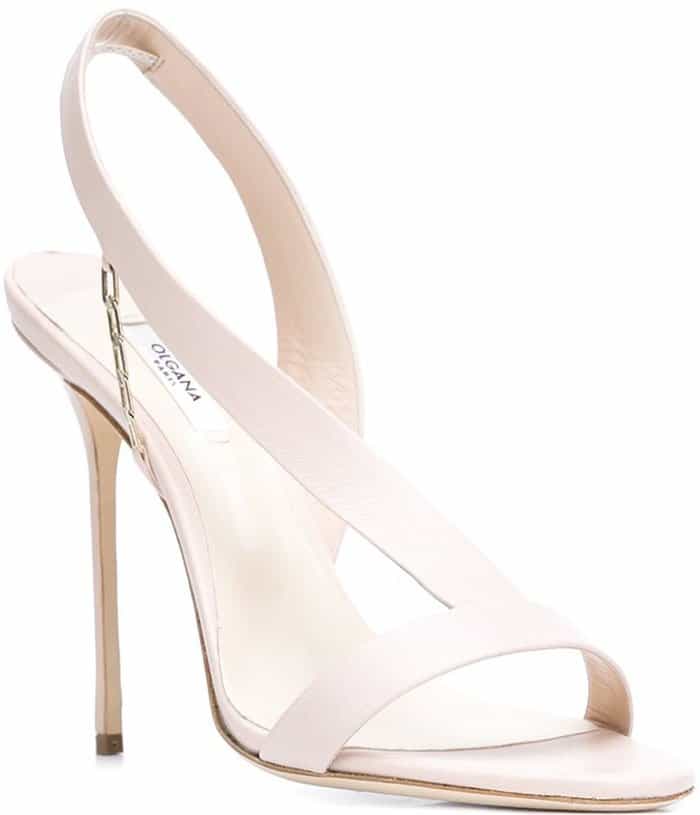 Credit: John Rainford / Joe Alvarez / WENN