Bella Thorne is all grown up now, that much we can say. The stunning 'Shake It Up' star, whose new movie — 'Blended' — premiered the other day, is the face on the cover of Seventeen's June issue.
Yesterday, Bella attended the magazine's signing event at Barnes & Nobles in Union Square in New York City. She wore a beaded Jamie Lee lace top paired with exquisitely embroidered shorts from Amen. She capped off the ensemble with a loose pony and a pair of strappy sandals. The look she put together was the perfect combination of fresh, romantic, fierce, and sexy. It was also mature — as if the Disney darling was trying to tell us that she is now in full bloom.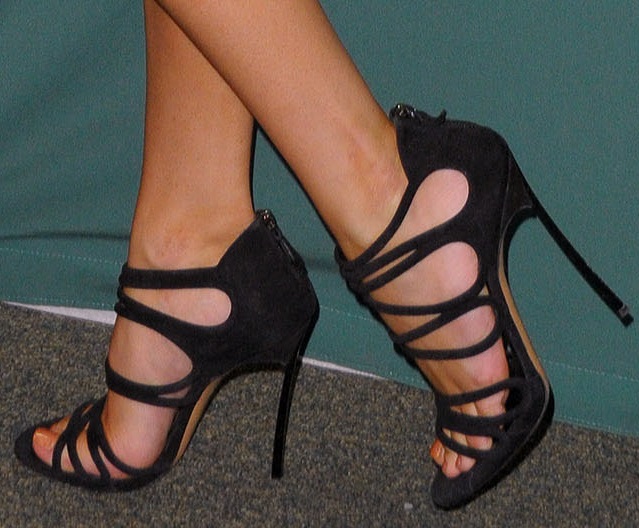 Bella Thorne at the signing event of Seventeen's June issue at Barnes & Nobles in Union Square in New York City on May 22, 2014
How do you like Bella's super short outfit?
It's very different from the Grecian gown she wore to the movie premiere the other day, but we honestly prefer this version of Bella.
Now, let's talk about her shoes. Bella's strappy sandals are from Casadei. Like the label's favorite, the "Blade" pumps, these strappy sandals feature the same sharp and slim geometric heels at the bottom. Thin tubelike straps that follow the silhouette of teardrops decorate their vamps. Here's a closer look: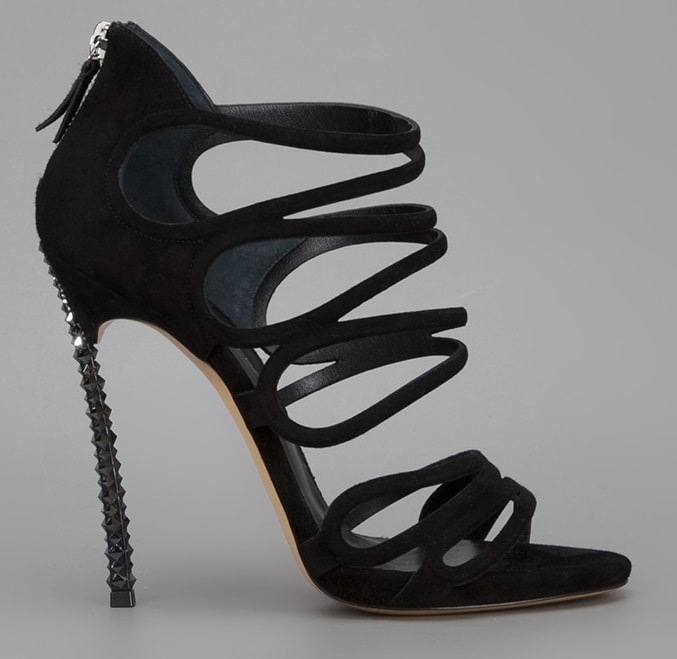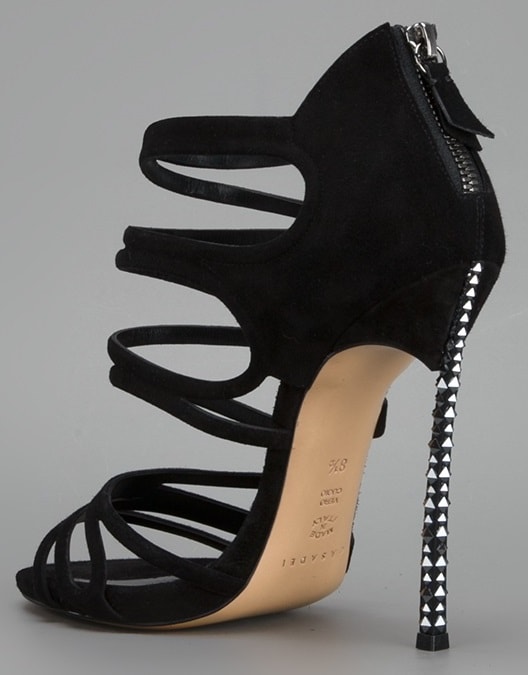 Casadei Strappy Blade Heel Sandals, $1,256
Do you fancy them? They are very pretty but are also very expensive. If you don't mind getting them in white, a couple of sizes are on sale at $285 over at Amazon.
Casadei Strappy Blade Heel Sandals, $950
You can also grab these look-alikes from Vince Camuto if you're on a budget. The "Fortuner" style features leather uppers, 4-inch-tall heels, and a strappy silhouette that is very similar to Bella's Casadei sandals.
Vince Camuto "Fortuner" Heels, $129
A day prior to the signing event, Bella was spotted at Universal Studios goofing around with Mario Lopez. The starlet appeared on Extra to promote her new movie wearing a little white dress in a lovely lace from The 2nd Skin Co. and a pair of ankle-wrap sandals from Christian Louboutin.
This was a very different look from the outfit she slipped into for the signing event the next day. It was sweeter and more innocent rather than fierce and sexy.
Bella Thorne taking wacky selfies on her phone with Mario Lopez while on the set of Extra on May 21, 2014
Bella wearing "Echasse" ankle-strap sandals in nude patent
Bella's ankle-wrap sandals are called "Echasse." They're from Louboutin's previous collection and are no longer available for purchase. However, if you like the shoes, you can get the same look for a lot less with the following substitute from Armani Jeans instead: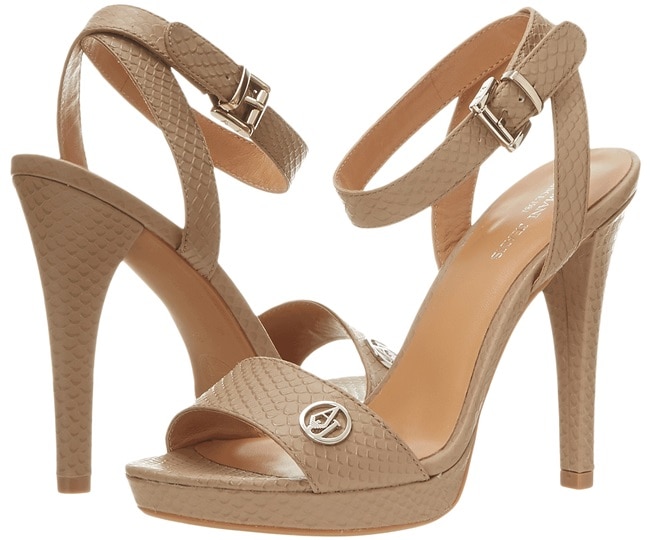 Armani Jeans Embossed Snake Sandals, $250
Credit: Ivan Nikolov/RHS/Michael Wright/RHS/WENN