Bella Thorne had us all played. Even though the actress plays a mean girl in the 2015 American teen comedy film "The DUFF," she and onscreen nemesis Skyler Samuels are actually great friends.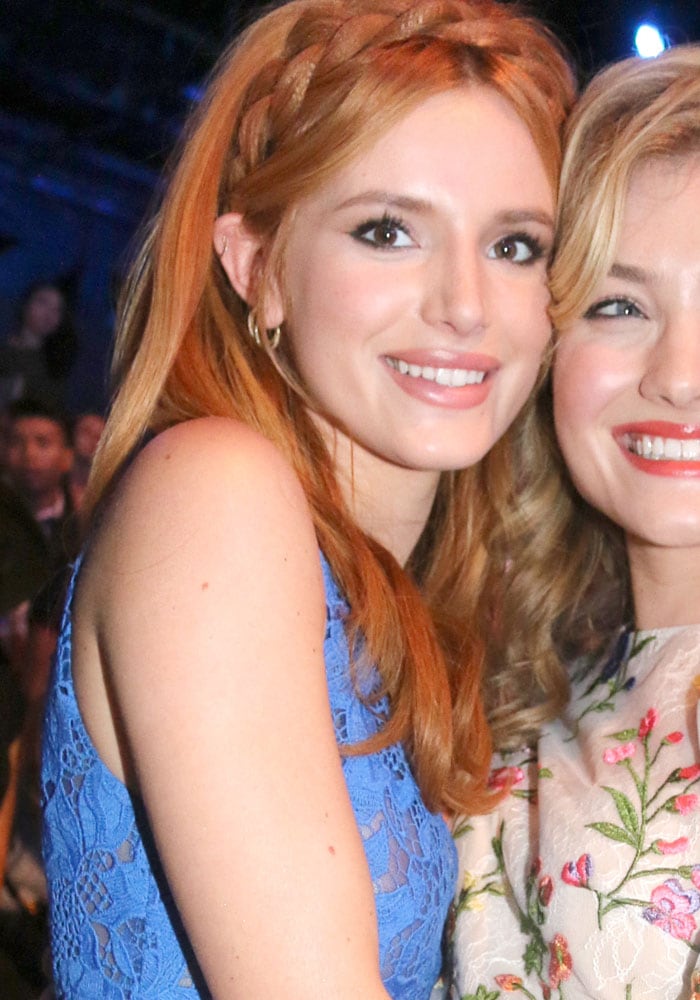 Bella Thorne and Skyler Samuels attend the Monique Lhuillier New York Fashion Week Spring 2016 show in New York on September 12, 2015
The two ran into each other during Fashion Week and flaunted their friendship as they hugged for the cameras. Both girls were even spotted trying to take a number of perfect selfies together.
Bella Thorne and Skyler Samuels played Madison Morgan and Jess Harris in The DUFF, a 2015 American teen comedy film directed by Ari Sandel
Bella was photographed with Skyler during the Monique Lhuillier Spring 2016 show held during New York Fashion Week in New York.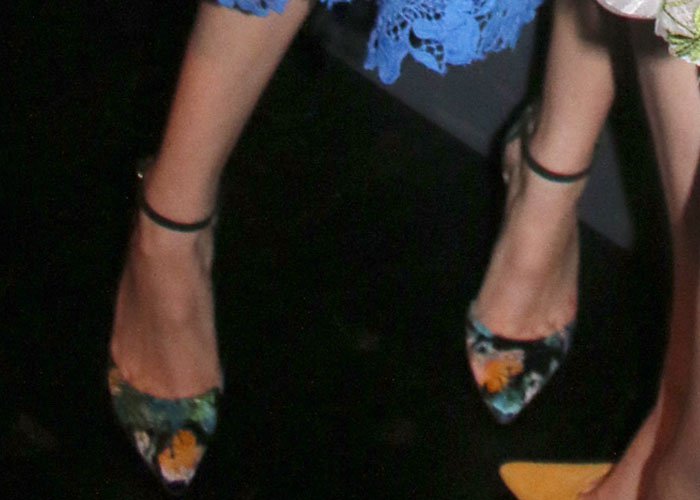 Bella Thorne wears a pair of floral-print satin pumps from Monique Lhuillier
For the show, Bella wore a beautiful blue lace dress from Monique Lhuillier, which she paired with the floral "Lane" satin pumps, also from Monique Lhuillier.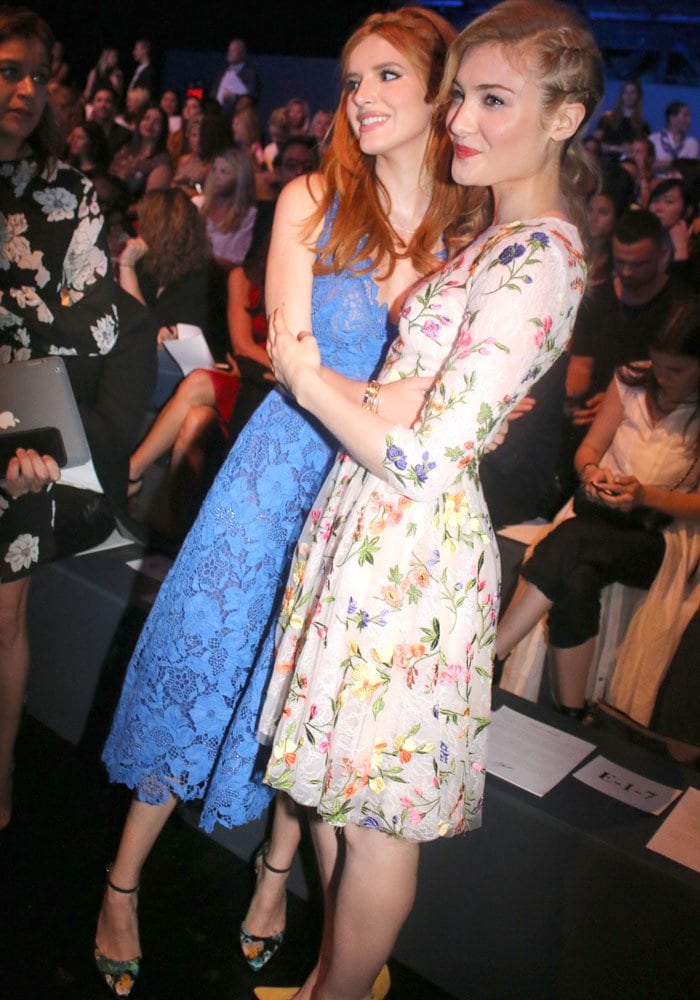 Bella Thorne and Skyler Samuels hug for the cameras while wearing dresses from Monique Lhuillier
Skyler, an American actress with a net worth of $1 million, also wore a gorgeous floral dress from the Resort 2016 Monique Lhuillier collection. She is best known for her recurring role as Gigi in the television series Wizards of Waverly Place.
Who do you think was best dressed?
Monique Lhuillier "Lane" Satin Pumps, $795
Credit: Bella Thorne's Instagram / Skyler Samuels' Instagram / IZZY / WENN