Bella Thorne already has a lot on her plate at 17. She's an actress, a singer, a dancer, a model, and now an author, too, as she just released her first novel, 'Autumn Falls' that you can purchase at Amazon.
This Disney star has also graced a number of magazine covers, the latest of which was the December 2014/January 2015 issue of Latina magazine.
Image shared by Bella Thorne with the caption 'With my ladies in black tonight. #BellaOnlatina @latina my cover reveal!!! @thetonyabrewer @alanavanderaa'
The 'Shake It Up' actress looks gorgeous in the cover, in which she's wrapped in a red fur. On Thursday, Bella was on hand at Latina's 30 Under 30 Party in Los Angeles to "celebrate the young Latinos taking Hollywood and the world by storm."
Image shared by Bella Thorne with the caption 'Thank you Latina for giving me the honor of gracing your cover. #BellaOnlatina @latina'
Bella took the spotlight in a revealing little black Versace dress featuring a gold halter strap, a revealing V neckline, and cutouts at the sides and back.
It was daring for her age, but she was able to work it effortlessly. She also wore a few gold accessories and finished the ensemble with strappy sandals featuring complementary gold embellishments.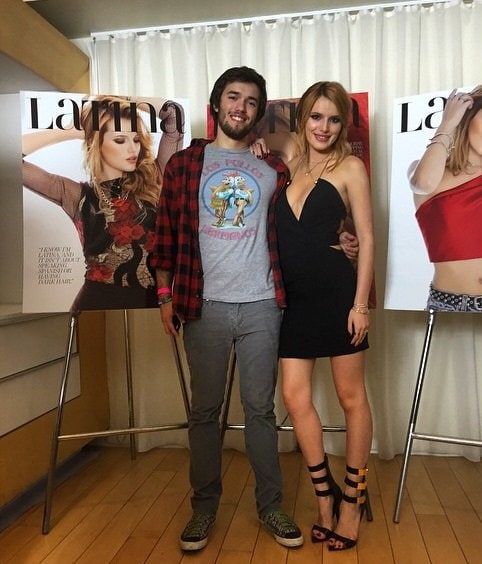 Bella Thorne posing with her brother at Latina Magazine's 30 Under 30 Party at Mondrian Los Angeles on November 13, 2014 – posted on Instagram on November 14, 2014
Bella Thorne is one of those celebrities who consistently impress, especially when it comes to shoe choices. For the Latina event, she wore interesting calf-high sandals, which are a collaboration between Anthony Vaccarello and Versace Versus.
Each shoe features three straps with gold-tone clasps around the ankle and calf, back zipper fastening, one strap across the toes, open pointed toes, and a 4-inch heel.
Anthony Vaccarello x Versace Versus Triple-Clasp Sandals, $1,009.38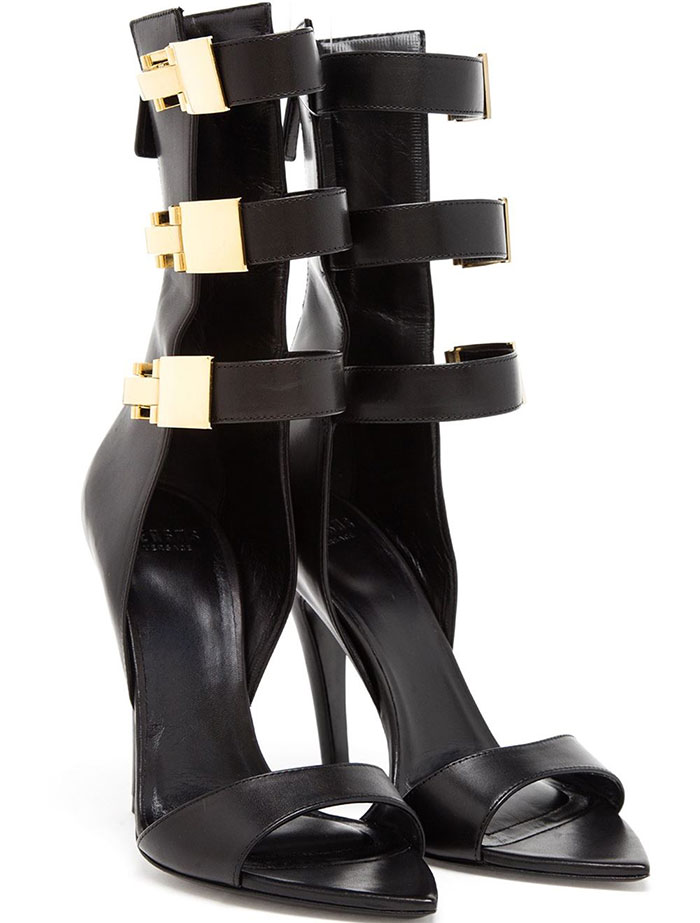 Credit: Bella Thorne's Instagram