Kourtney Kardashian has yet to speak out about her baby daddy Scott Disick after rumors surfaced that her 31-year-old beau had been sleeping around with none other than (gasp) her sisters.
A Hollywood tabloid reported that Khloé, Kendall, and Kylie have been hitting the sack with Scott for quite some time now, and even put this seemingly ludicrous news on their front page.
Khloé, Kendall, and Kylie are supposedly all sleeping with Scott Disick
If there is any ring of truth in all these rumors, then Lord Disick has been keeping himself quite busy. Judging from how the sisters brushed off the reports without even flinching on social media, it seems the rumors aren't exactly rooted in solid ground.
Kourtney's recent tweets consisted of watching the Bruce Jenner special with Scott Disick while Khloé put out a cryptic photo that only points to her on-again-off-again situation with Lamar Odom. Time to go home, people.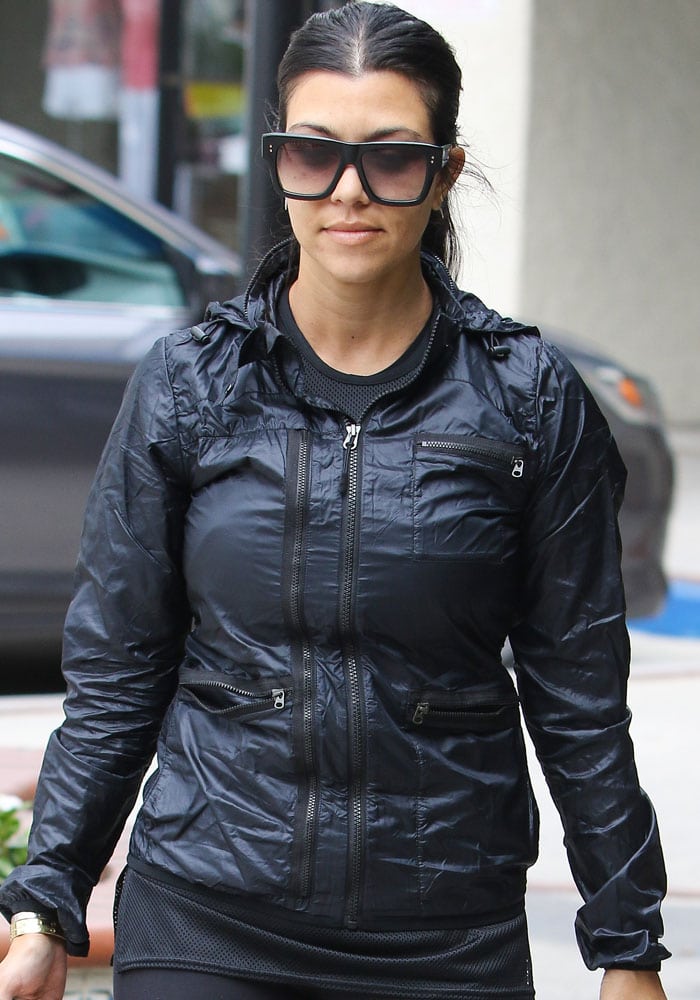 Kourtney Kardashian has not commented on Scott Disick's recent cheating rumors
Kourtney was spotted with her sister Kim Kardashian West taking their daughters to ballet class in Los Angeles.
Kourtney Kardashian carrying a Happy Birthday cake decoration
Both moms took a break from their usual sky-high heels to put on workout clothes and sneakers to perhaps hit the gym while the kids were having fun in their tutus.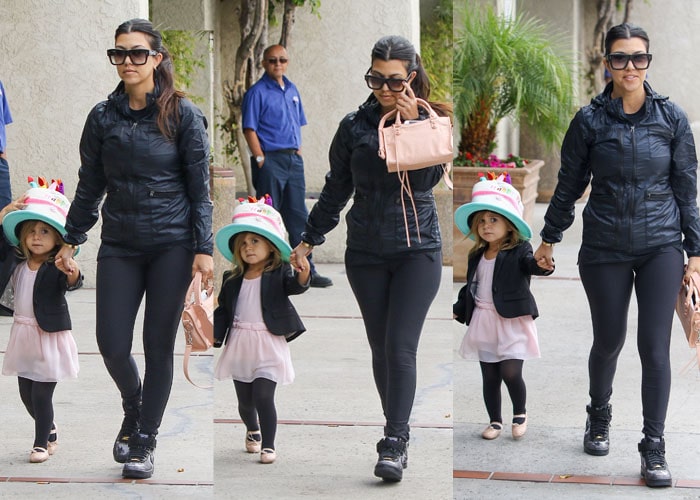 Kourtney Kardashian took a break from wearing high heels
This seems to be becoming a trend between the sisters as Kendall was also spotted in Adidas sneakers during her fun date with Hailey Baldwin and Justin Bieber.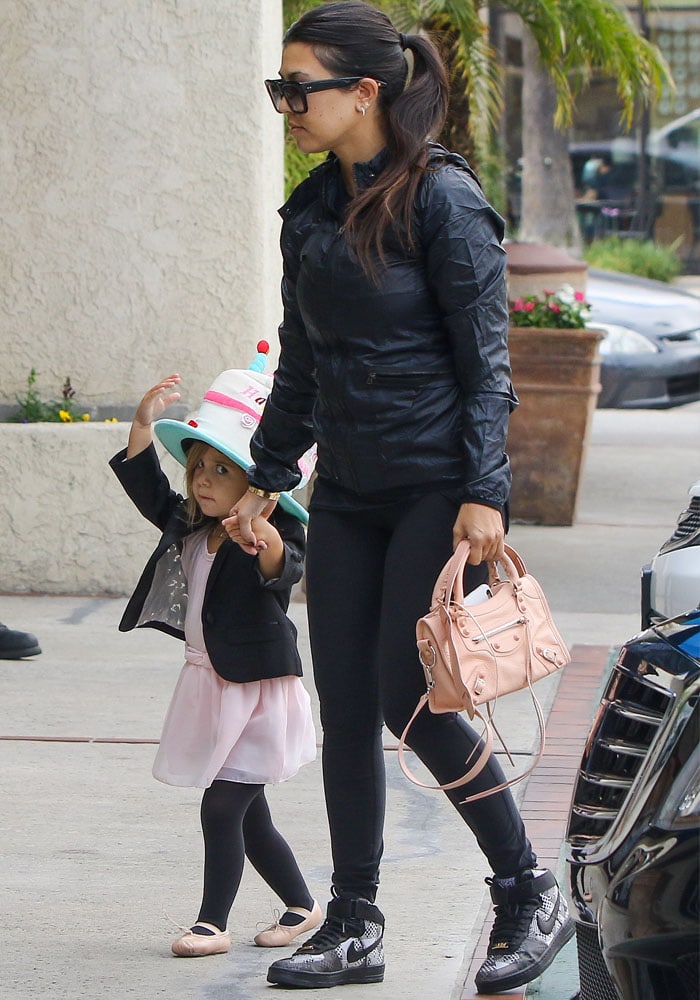 Kourtney Kardashian's Air Force 1 sneakers from Nike's BHM Collection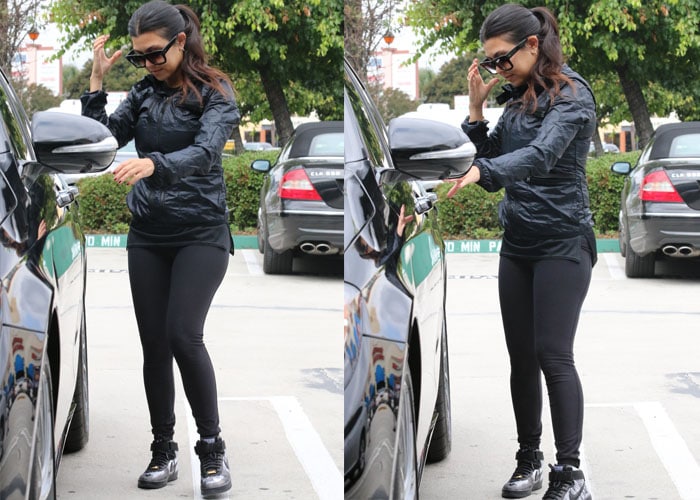 Kourtney Kardashian gets into her black car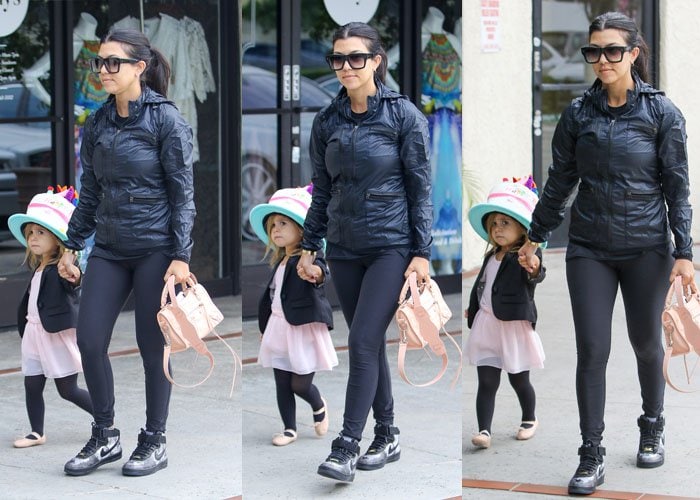 Kourtney Kardashian styled her sneakers with workout clothes
Kourtney Kardashian and her daughter were surrounded by photographers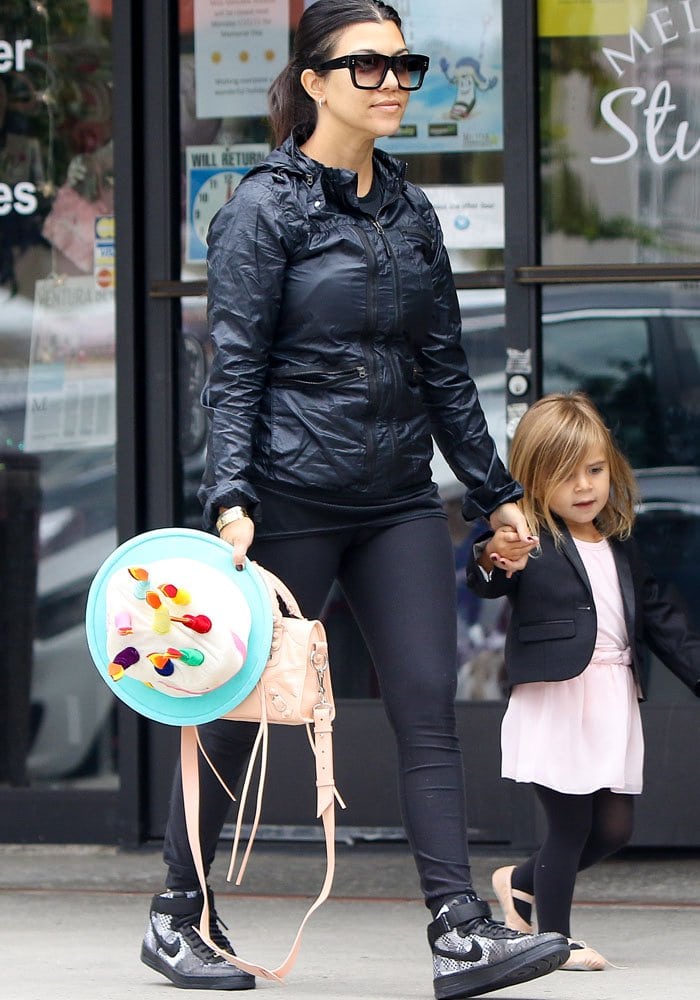 Kourtney Kardashian takes her daughter Penelope to ballet class in Tarzana, Los Angeles on May 21, 2015
While Kim Kardashian predictably wore sneakers from her hubby's line, Kourtney made sure she stayed in the sneaks game by getting her hands on the limited edition Air Force 1 from Nike's BHM Collection.
Nike Air Force 1 Ultra Force Mid BHM Women's Shoes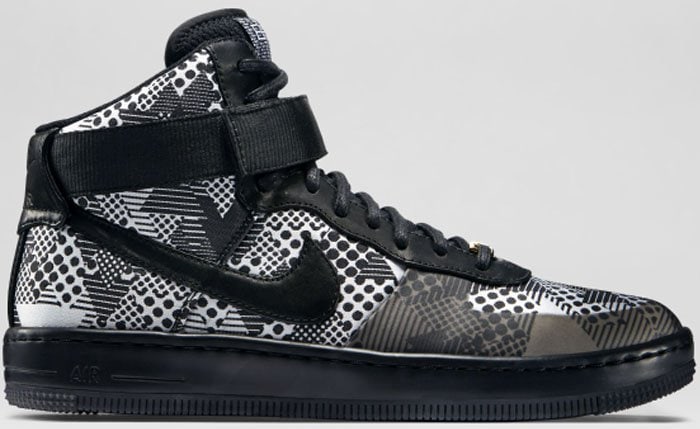 Credit: WENN