The "Roaring Twenties" era was full of fringe, over-the-top embellishments, feathers and some pretty classic cars. The one-of-a-kind energy seen in that decade cannot be replicated — though there are days when we wish we could live on the "The Great Gatsby" set.
Even if the frivolous culture of the '20s is long gone, we still love emulating it in the current decade. While you might get a few weird looks by going full-on Gatsby, we don't think it's ever a bad idea to mix up vintage and current styles.
Billie Lourd did just that — mixing modern with '20s as she attended the premiere of "The Assassination of Gianni Versace: American Crime Story" in a look that left us starry-eyed.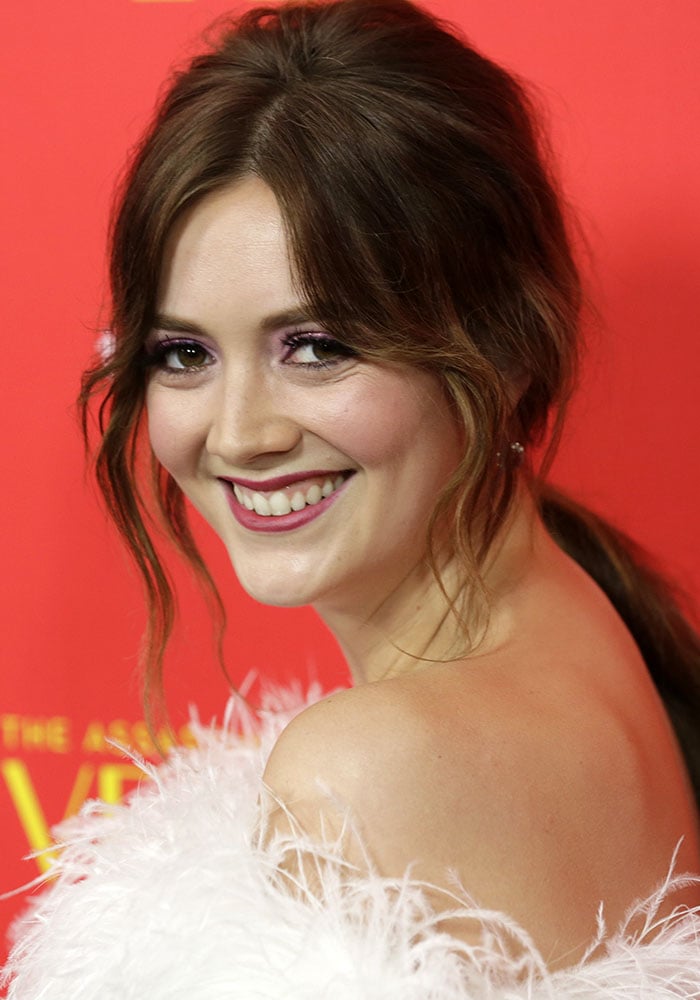 Billie Lourd attends FX's "The Assassination of Gianni Versace: American Crime Story" premiere at ArcLight, Hollywood on January 9, 2017.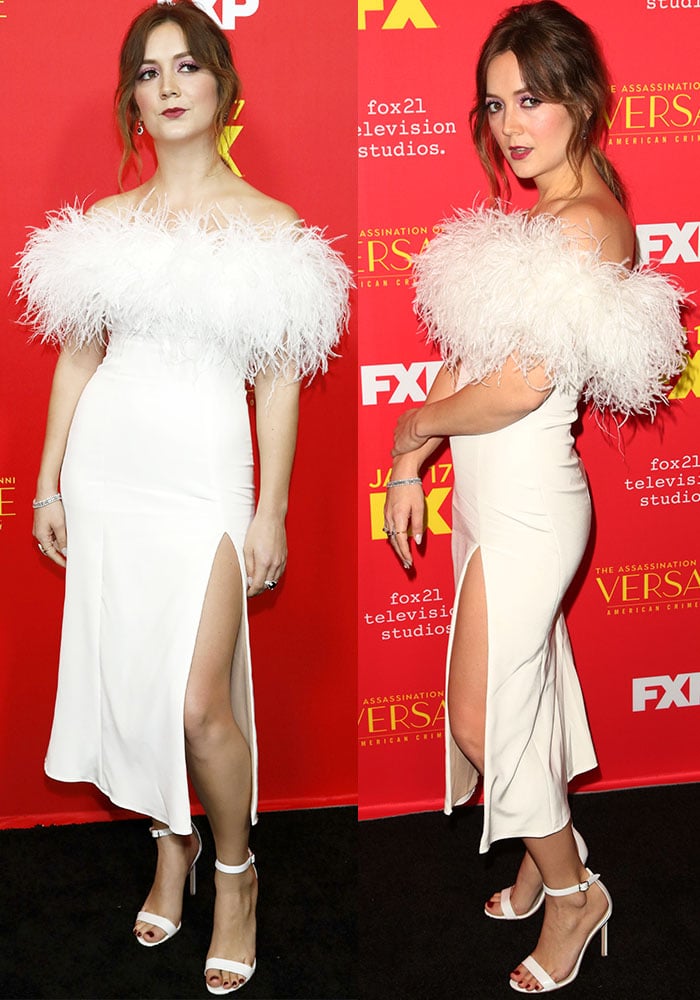 Billie shows off her petite frame in a custom Adam Selman dress.
Billie gave us a little bit of the '20s and a bit of Marilyn Monroe in a custom designed Adam Selman dress. The dress was the same off-white color as Marilyn's iconic dress, and used feathers to create an off-the-shoulder neckline before tapering down into an open slit skirt.
The designer brought the look to 2018's standards by snipping the hem to right above the ankles. Simple, but genius.
Billie completed her look with Neil Lane jewelry and a pair of Manolo Blahnik "Chaos" sandals in white leather.
Billie kept her look uncluttered with a pair of Manolo Blahnik "Chaos" sandals.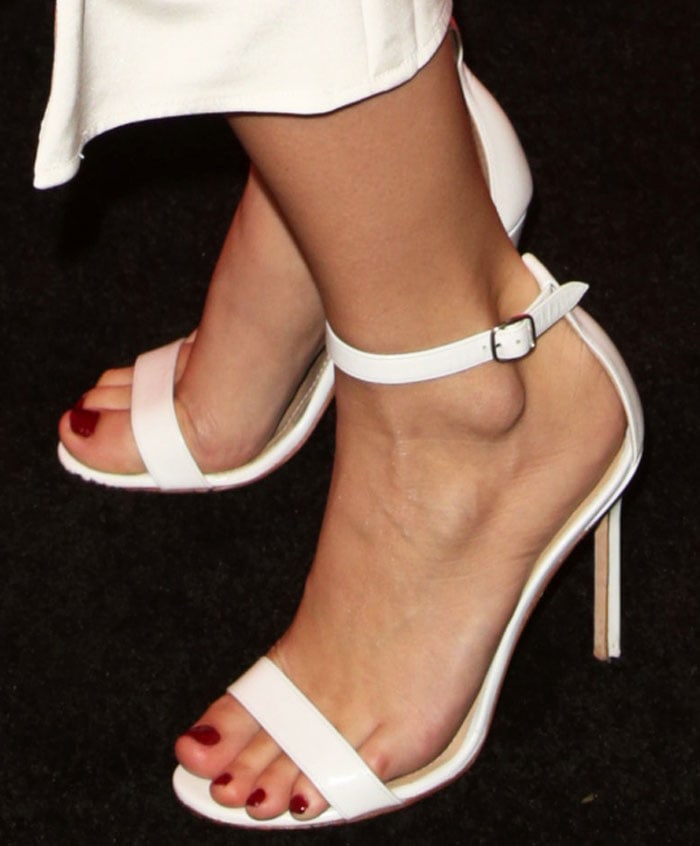 The Manolo Blahnik "Chaos" sandal is elegant with its simple lines.
Released in 2014, the Manolo Blahnik "Chaos" sandals have proven to be timeless after surviving a number of fashion season changes. These shoes are still a cult favorite due to their versatility. The simple yet elegant lines and quality leather make them the perfect match for any outfit. Literally any outfit.
"Chaos" fan Billie Lourd may have hit the nail on the head with her elegant look. However, this didn't stop her from entertaining the paparazzi with hilarious facial expressions.
The actress reunited with "Scream Queens" castmate Lea Michele.
Billie entertains the paparazzi with her hilarious faces.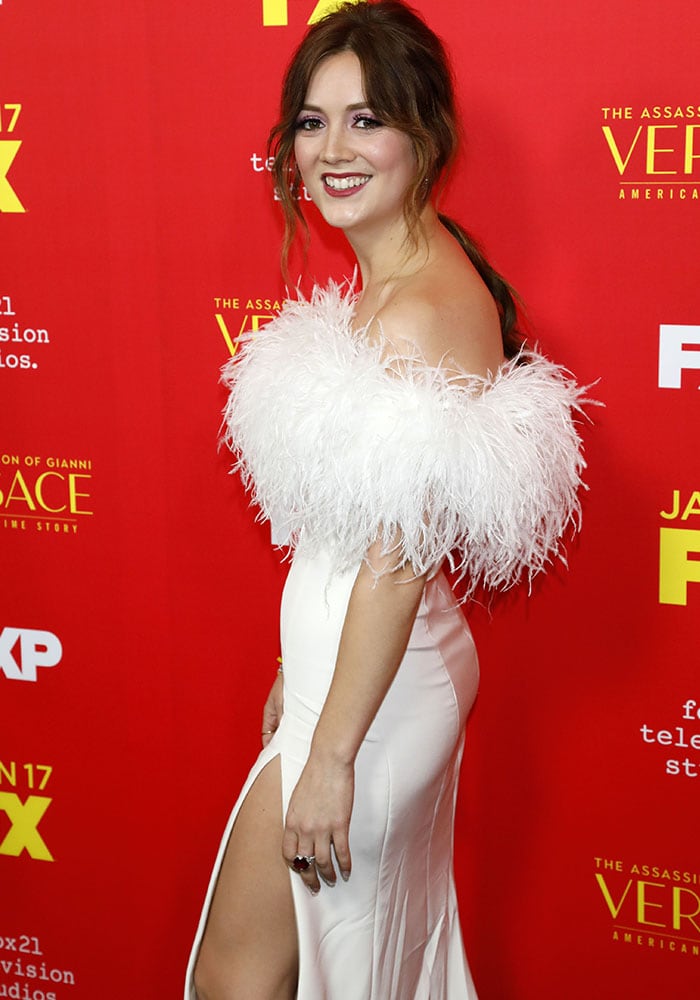 The actress looked beautiful in her "Roaring Twenties"-inspired dress.
Shop the timeless Manolo Blahnik "Chaos" sandals at Saks Fifth Avenue and Farfetch.
Manolo Blahnik "Chaos" leather sandals, $725 at Saks Fifth Avenue and Farfetch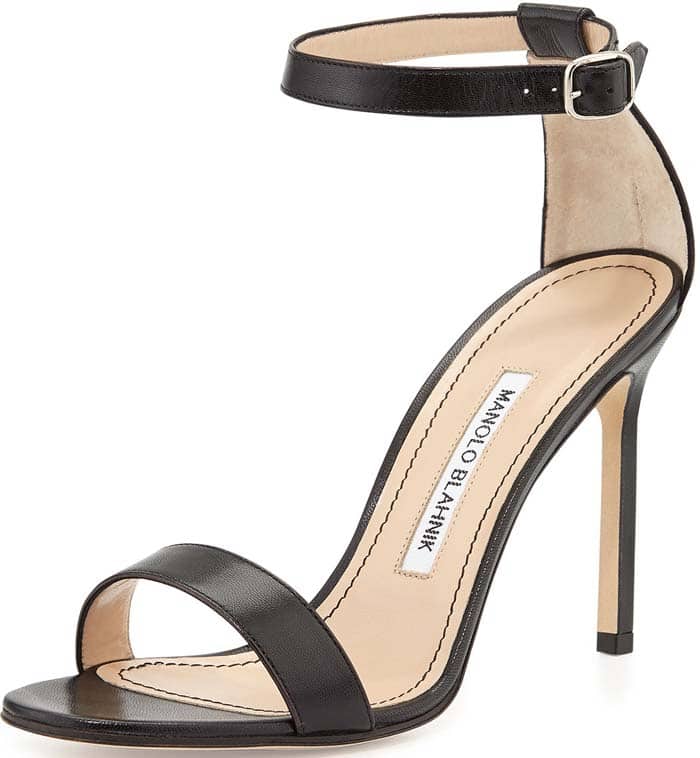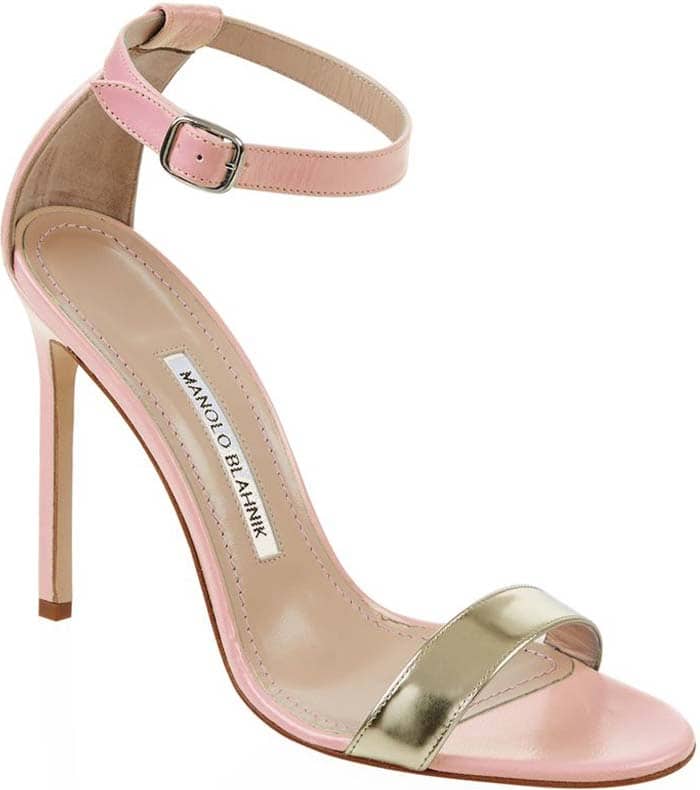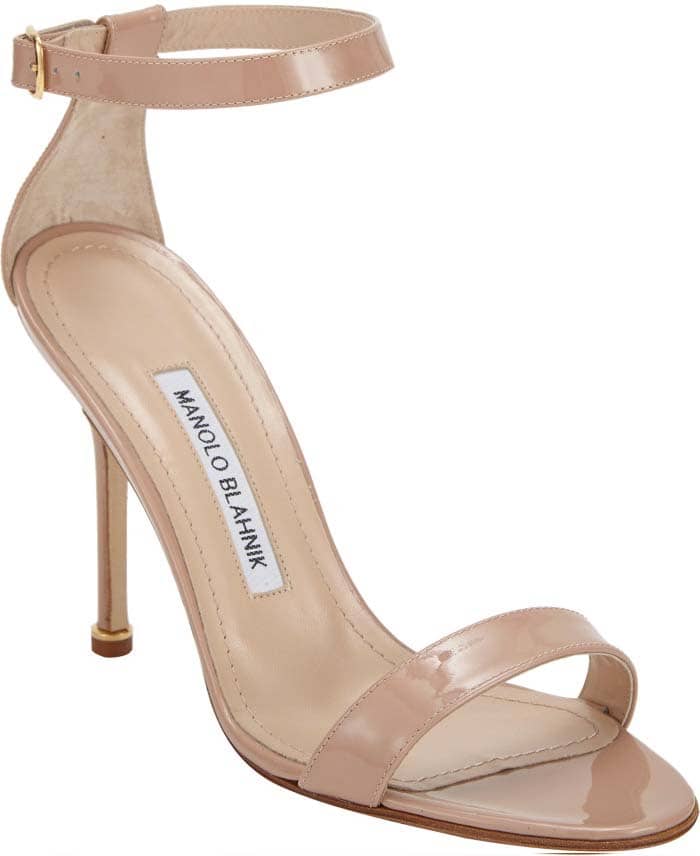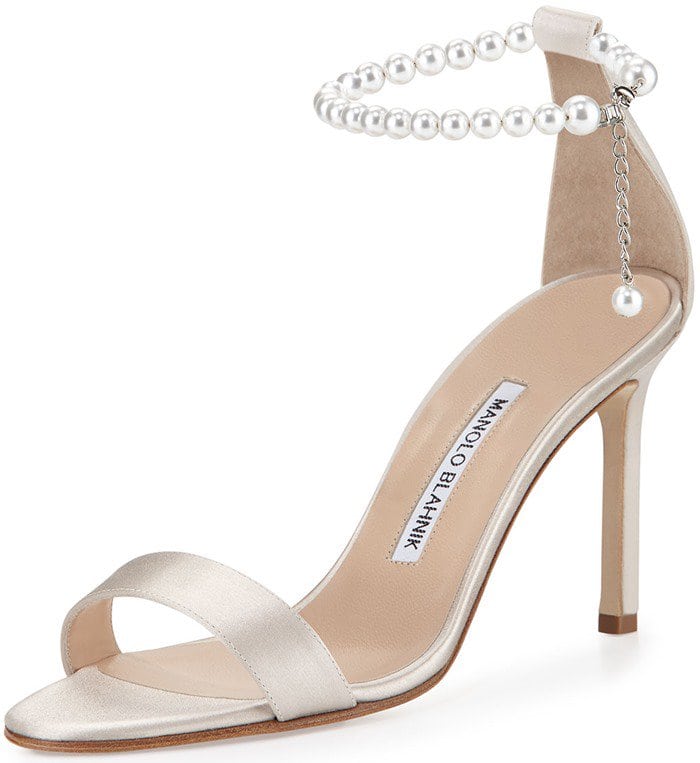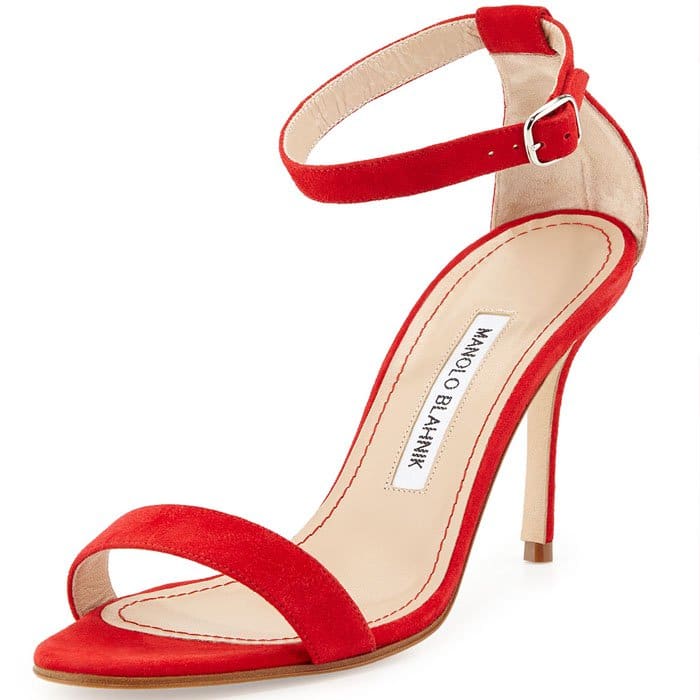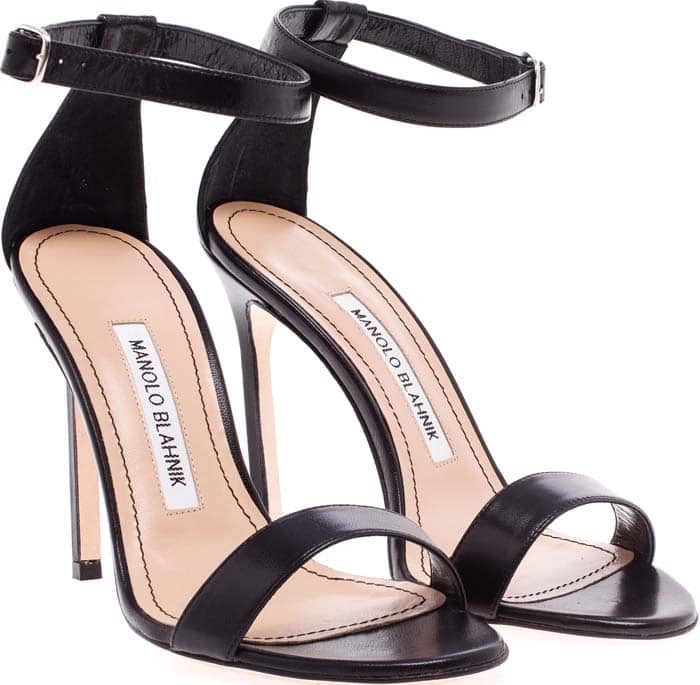 Credit: Dave Bedrosian / Future Image / Brian To / WENN