Victoria Beckham is undoubtedly making a huge name for herself in the fashion industry. We're just nearing the end of this year's first quarter, but a lot has already happened in her career.
Her e-commerce site is set to be launched this spring, and in line with that is the launch of her Icon Collection, which includes seven of her famous dresses from her spring/summer 2009 collection onward. It's also reported that more dresses will be added throughout the year.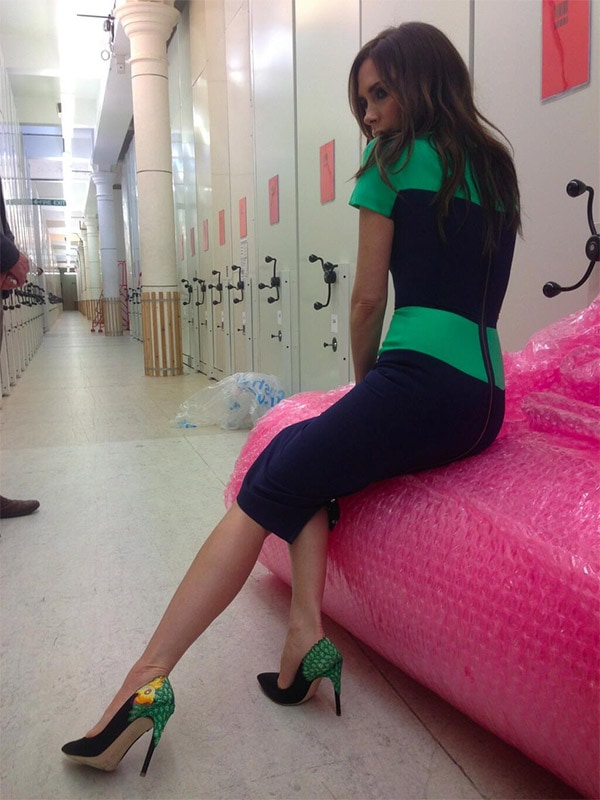 Victoria Beckham in a dress from her Icon Collection and in Rupert Sanderson pumps during a photo shoot
On March 23, Victoria Beckham shared a few photos on her Twitter account while she was in a shoot for her Icon collection. In the photos, she was wearing a dress from her new collection, which is dress number 136 (from the SS12 collection) reworked in navy and green stripes.
The 38-year-old also showed off her Rupert Sanderson "Birdie" heels, which she wore with the dress.
Victoria Beckham's Rupert Sanderson "Birdie" heels
The Rupert Sanderson Birdie pumps are from the Spring 2013 collection. These may look classic in a pointed-toe satin silhouette, but the colorful bird embroidery at the heel counter makes these pumps one of a kind.
Rupert Sanderson Birdie Pumps, $995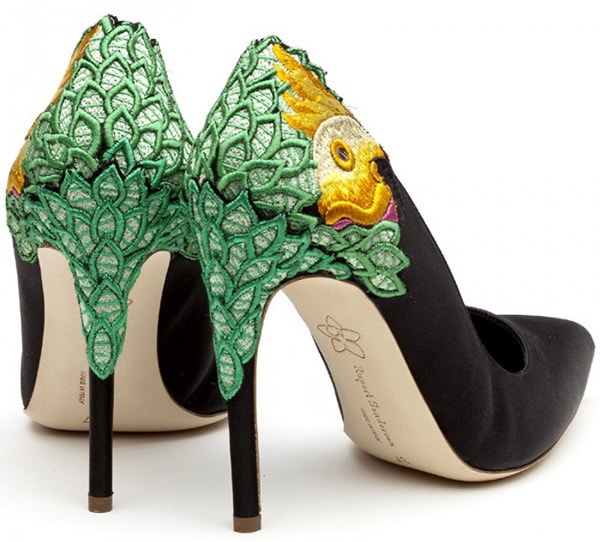 Rupert Sanderson Birdie Pumps in Sand Suede, $995