Jennifer Lopez looked cozy in a fur vest, high-waisted dungaree strap pants, and ridiculously high hiking boots by Alaïa while making her way out of The Elvis Duran Z100 Morning Show studios on Tuesday in New York City.
The 49-year-old entertainer discussed her upcoming tour, her 50th birthday, her engagement to Alex Rodriguez, and her upcoming movie Hustlers with Cardi B.
Jennifer Lopez makes her way out of The Elvis Duran Z100 Morning Show studios in New York City on April 9, 2019
Um, I don't know about [performing] together but there will definitely be performances in the film. It's actually very scary for me," she told WKTU's Cubby and Carolina. "It's a nightmare thinking about being up there. I'm exposing myself let's say in a way, an emotionally and physically more than I've ever done in a movie."
"And I've done love scenes and this and that whatever but not like I was up there like that," J.Lo added. "And I take sexy pictures and all that kind of stuff, I've done videos that are very sexy, it's not that but this is a different mentality and so as an actress, it's scary… for me it's not scary, it just makes me nervous."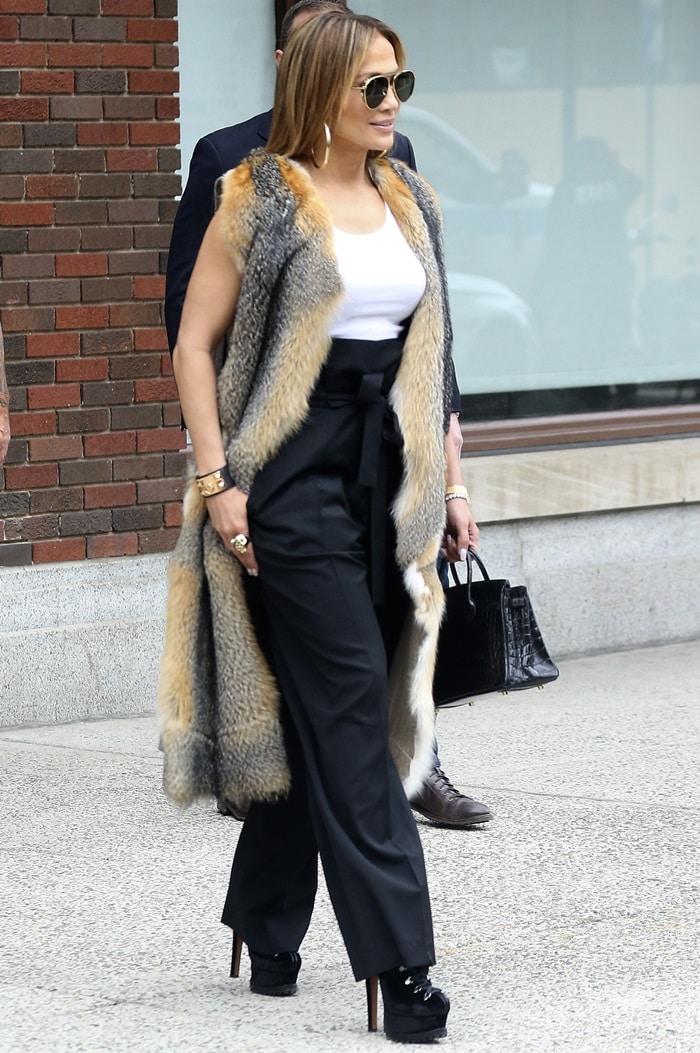 Jennifer Lopez rocked ridiculously high hiking boots
If you'd like to see a more reasonably priced alternative, check out these $10.74 hiking boots with sky-high heels.
Black Alaïa Velvet Platform Hiker Boots, $1,630
Constructed of black velvet, these towering lace-up hiker ankle boots feature a comfortable platform, sky-high stiletto heel, rugged lug sole, and tonal trim.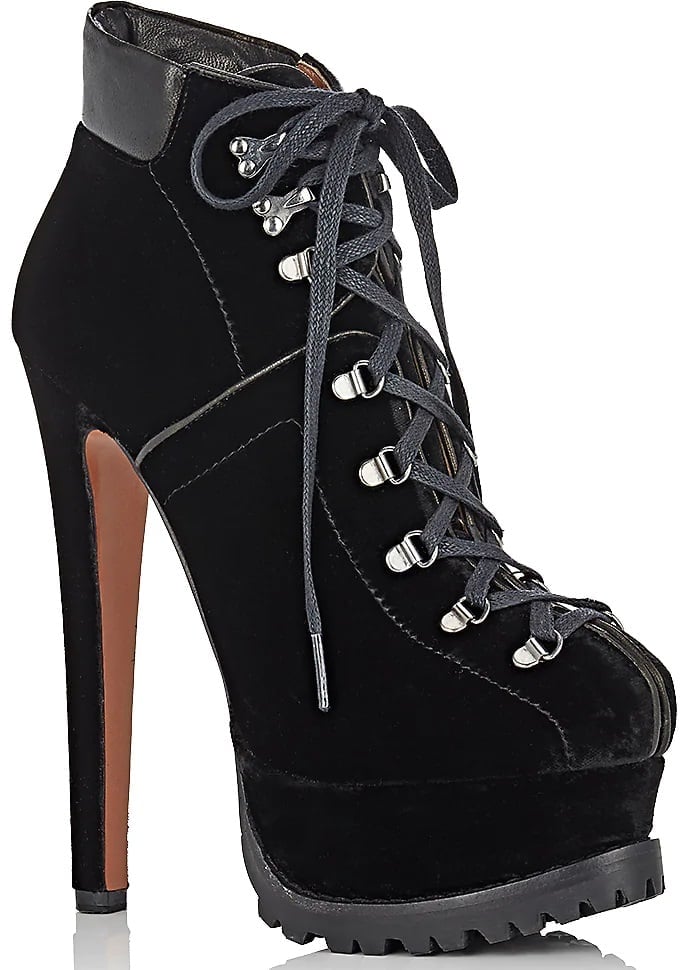 Credit: Chloe Bell / Future Image / WENN