No doubt, Blake Lively took our breaths away when she stepped on the Cannes Film Festival red carpet in a burgundy Gucci Premiere gown. And while we can't say the same for the Chanel frock she donned soon after, she more than made up for it with the exquisitely beaded Giambattista Valli Haute Couture dress she slipped into for the taping of Le Grand Journal yesterday.
The blond bombshell paired the beaded dress with stunning jewelry, her signature perfectly tousled tresses, and a set of simple but sexy nude ankle-strap sandals that made her mile-long gams look even longer. We seriously couldn't find any fault in her look because not only was the actress glowing with beauty; every single piece she put on for the occasion was also very well appointed.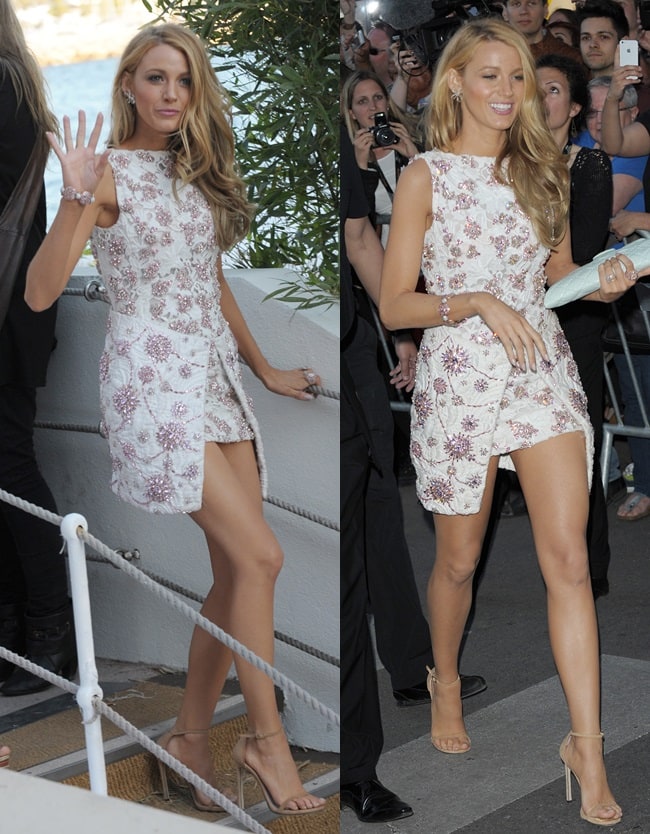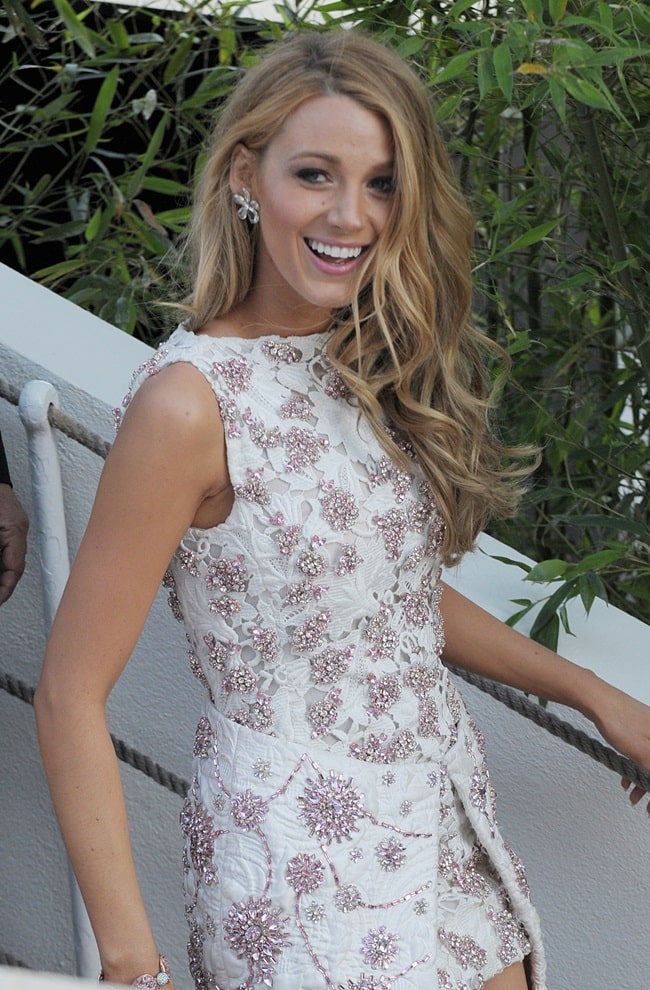 Blake Lively looking amazing in a beaded Giambattista Valli Haute Couture dress as she heads to the taping of Le Grand Journal in Cannes, France, on May 15, 2014
See was just as breathtaking in this short piece as she was in her Gucci gown. Perhaps even more so, especially since she looks more glamorous here.
Now, since we're all about the shoes, let's zoom in on Blake's strappies, shall we? It was easy to figure them out. One glance was enough to tell us that they were the oh-so popular Stuart Weitzman "Nudist" ankle-strap sandals that you can purchase at Amazon.
Blake's pair was in nude suede, but this style from SW also comes in other colors and materials, including classic leather, snakeskin, and satin for bridal wear. Countless famous faces have already been spotted sporting the Nudist on and off the red carpet, so they are very much celebrity-approved.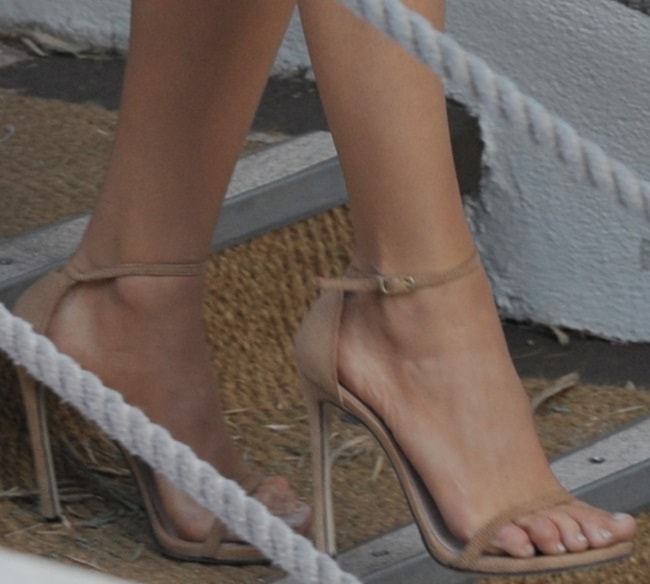 A closer look at Blake's Stuart Weitzman sandals
At the end of it all, what we really like about these shoes is how simple and timeless yet sexy and accessible they are. In short, they'll give you major mileage and value for your money.
Unlike sandals from Manolo Blahnik, Saint Laurent, Jimmy Choo, and other premiere labels, the Nudist will not cost you an arm and a leg. Sure, they are pricier than most high-street labels, but at least the amount of $398 doesn't sound so unreasonable.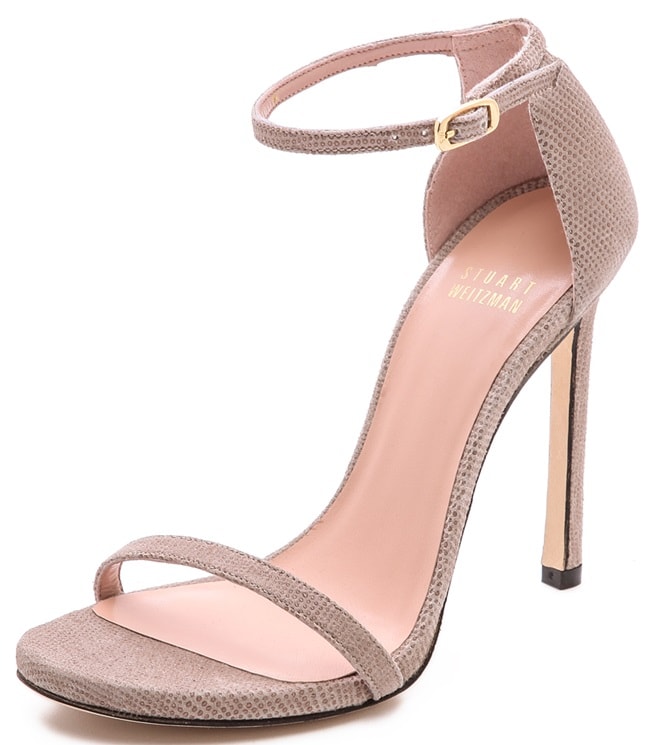 Stuart Weitzman "Nudist" Sandals in Fawn, $398
Stuart Weitzman "Nudist" Sandals in Pale Gold, $385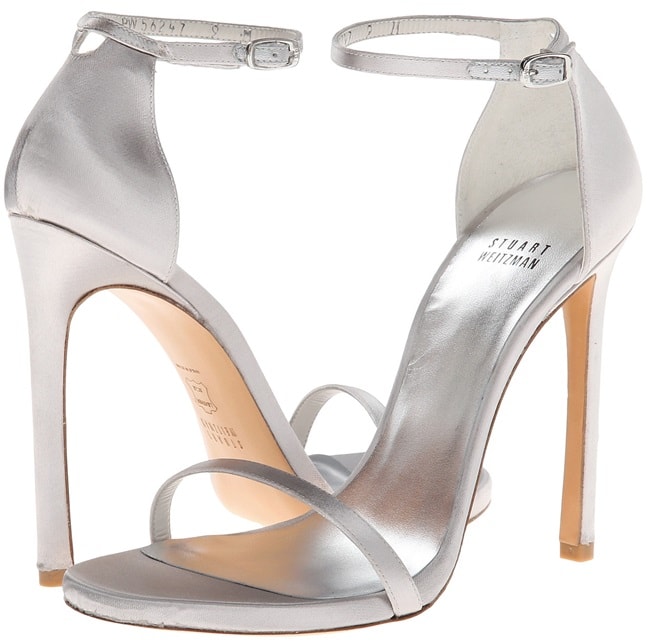 Stuart Weitzman "Nudist" Sandals in Silver Satin, $385
Stuart Weitzman "Nudist" Sandals in Black, $385
Stuart Weitzman "Nudist" Sandals in Black Lace, $385
The Nudist sandals feature extra thin single straps at the vamps and ankles, as well as sky-high heels of about 4.5 inches tall. These shoes also have caps on the back to cover your heels — a detail that makes them perfect for any type of occasion, even black-tie events.
You can easily find the Nudist at Amazon if you want a pair. If you want to channel Blake's look for, say, a prom, then mix the sandals with a beaded dress like this piece from Rebecca Taylor: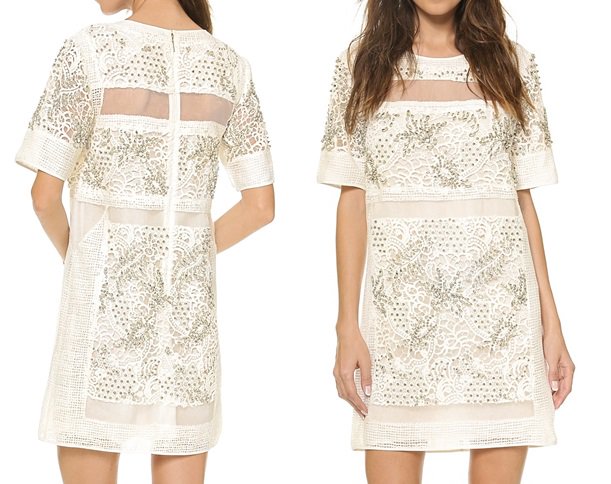 Rebecca Taylor Embellished Dress, $1,295
Credit: WENN