Blake Lively graced the front row of the Christian Dior Spring 2019 show held during Paris Fashion Week in France on Monday.
Now that Blake doesn't want us talking about her power suits and how much she's been wearing them lately, we're glad she's ditched them then.
The mum-of-two opted for a delicate Christian Dior Fall 2018 floral-embroidered tiered tulle dress then finished with the glitzy Christian Louboutin 'Spikoo' pumps previously spotted on Ciara.
Blake Lively taking a selfie with a fan outside the Christian Dior Spring 2019 fashion show
As much as we love seeing Blake's signature feminine style again, we also see that she's unfortunately stuck in her old, over-accessorizing ways.
Blake Lively walking next to her bodyguard, who is carrying her many coats and layers for her
The "A Simple Favor" actress wore not one but two coats over her Dior dress. She then added yet another layer in the form of a Dior Pre-Fall 2018 metallic cage skirt, which we spot on top of the pile of extra clothes her bodyguard had to carry around for her.
Blake Lively arrives at the Christian Dior show held as part of Paris Fashion Week Womenswear Spring/Summer 2019 in Paris, France, on September 24, 2018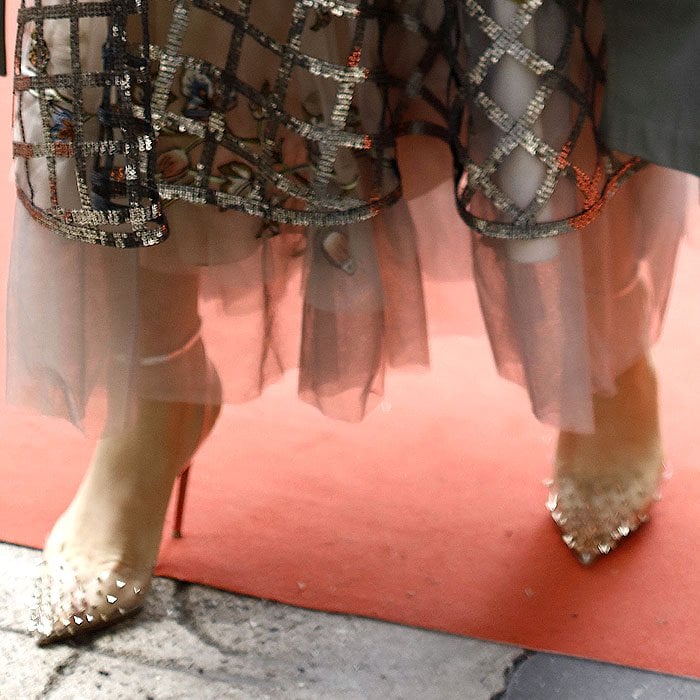 Closeup of Blake Lively's Christian Louboutin 'Spikoo' pumps with metallic ankle straps and gold spikes covering the clear uppers.
Christian Louboutin Spikoo Pumps, $995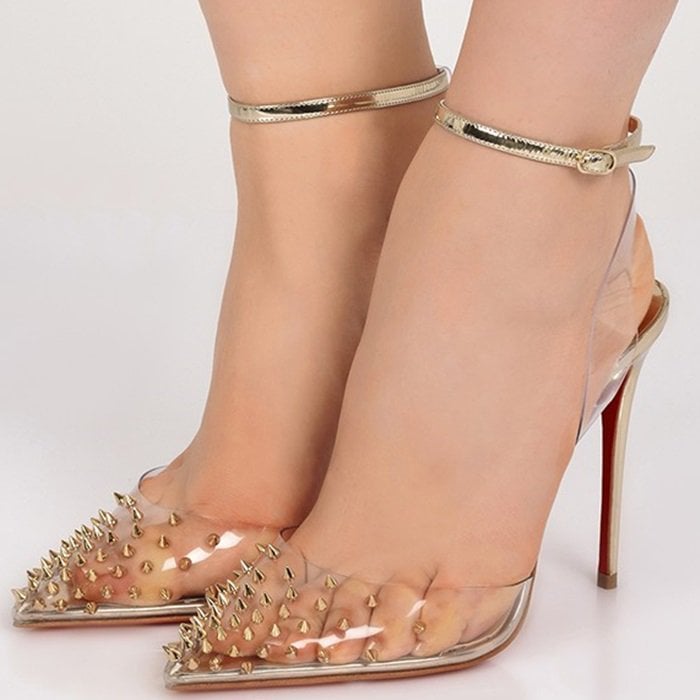 If there's one person who can go head-to-head with Blake Lively in an over-accessorizing competition, it's Olivia Palermo.
The 32-year-old fashionista arrived at the same Christian Dior Spring 2019 fashion show wearing her version of a busy look.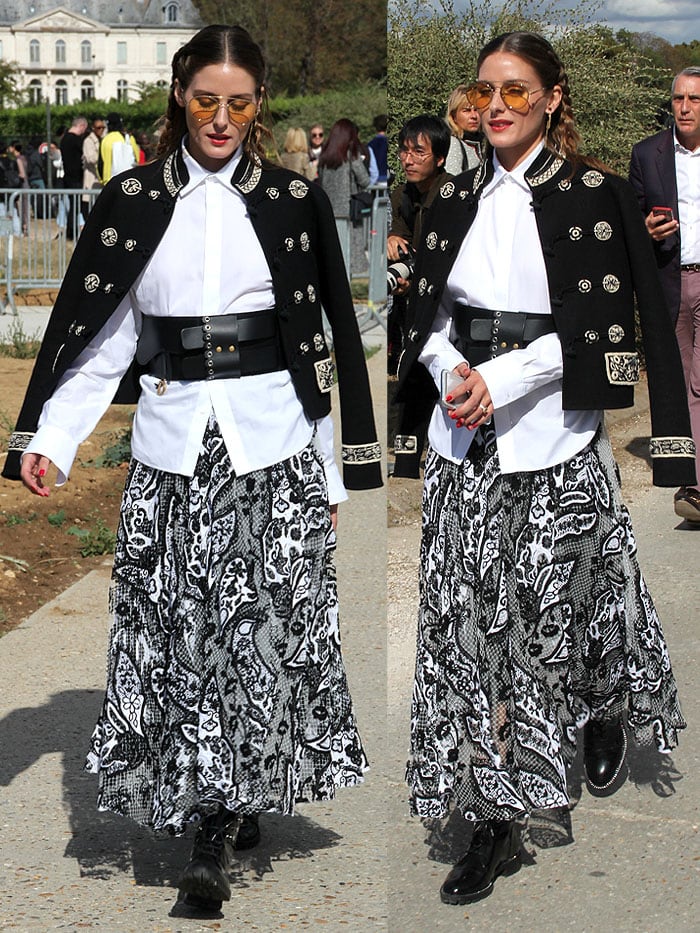 Olivia Palermo makes her way to the Christian Dior Spring 2019 show
She paired a paisley-embroidered net maxi skirt with a white blouse and then topped them off with a gold-embroidered black military jacket.
Olivia Palermo over-accessorizing with yellow-tinted sunglasses, dangling earrings, a gold-embroidered military jacket, a saddle belt, and braids in her hair
Double braids, yellow-tinted sunglasses, a height-slashing wide belt, and Christian Dior 'Rebelle' boots completed Olivia's front row ensemble.
Details of the popular Christian Dior 'Rebelle' crystal-studded patent-leather boots on Olivia Palermo.
Do you think Blake Lively and Olivia Palermo over-accessorized? Or do you love their looks as they are?
Christian Dior Rebelle Boots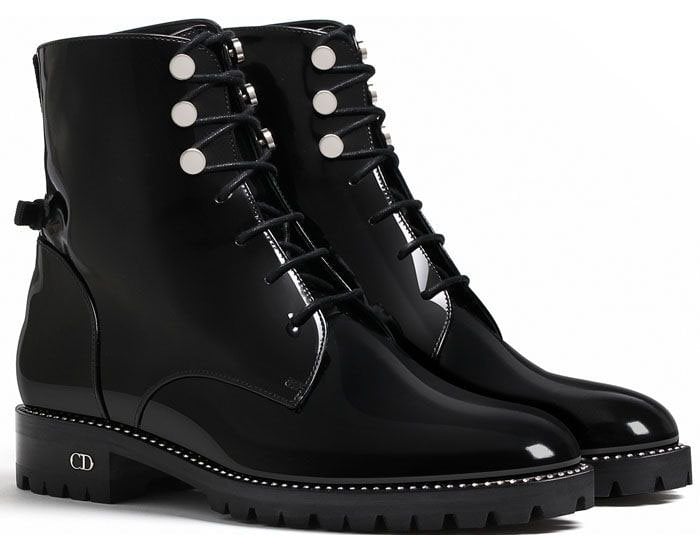 Credit: WENN