It's been five years since Beyoncé revealed her pregnancy bump on the 2011 MTV Video Music Awards stage. So, we think her daughter Blue Ivy Carter's formal appearance was beyond overdue. While little Blue was spotted dancing to songs with dad Jay-Z two years ago, this was her first red carpet walk — and we think it's safe to say she did it in style.
Blue Ivy stylishly coordinated outfits with mom Beyoncé at the 2016 MTV Video Music Awards in New York.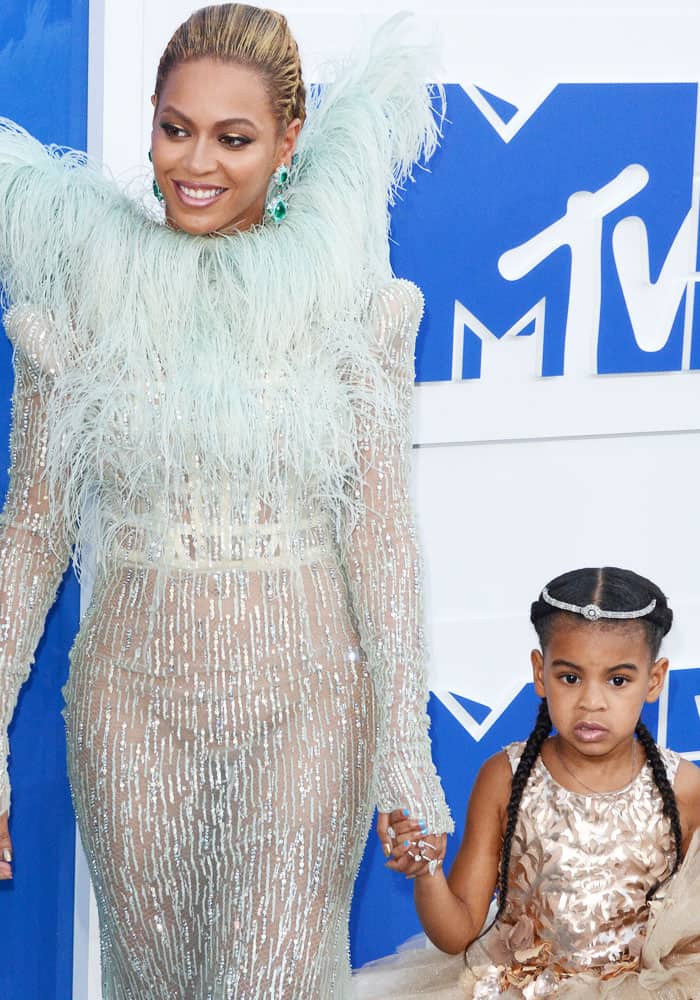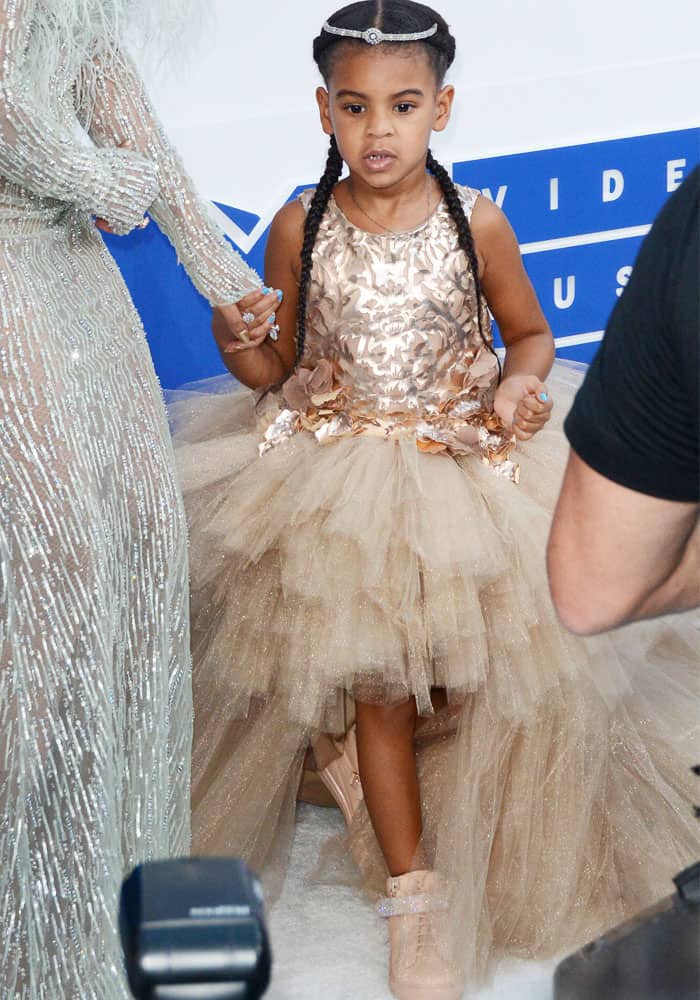 Blue Ivy Carter goes on the 2016 MTV Video Music Awards red carpet with mom Beyoncé at Madison Square Garden in Manhattan, New York City, on August 28, 2016

Blue Ivy wore a dress composed of a metallic bodice with a long high-low layered tulle skirt. The dress, called "Grand Royalle" from designer Mischka Aoki, can retail for more than a whopping $12,000. Blue Ivy also wore a custom made tiara by Lorraine Schwartz and a pair of pink "Dolly" sneakers from Giuseppe Zanotti.
Beyoncé went for a gown designed by Francesco Scognamiglio, which coordinated with the sparkly whimsical theme of Blue Ivy's dress. Queen B wore Lorraine Schwartz jewelry that amounted to at least $13 million.
Designer baby: Blue Ivy wears the Giuseppe Zanotti "Dolly" sneakers in pink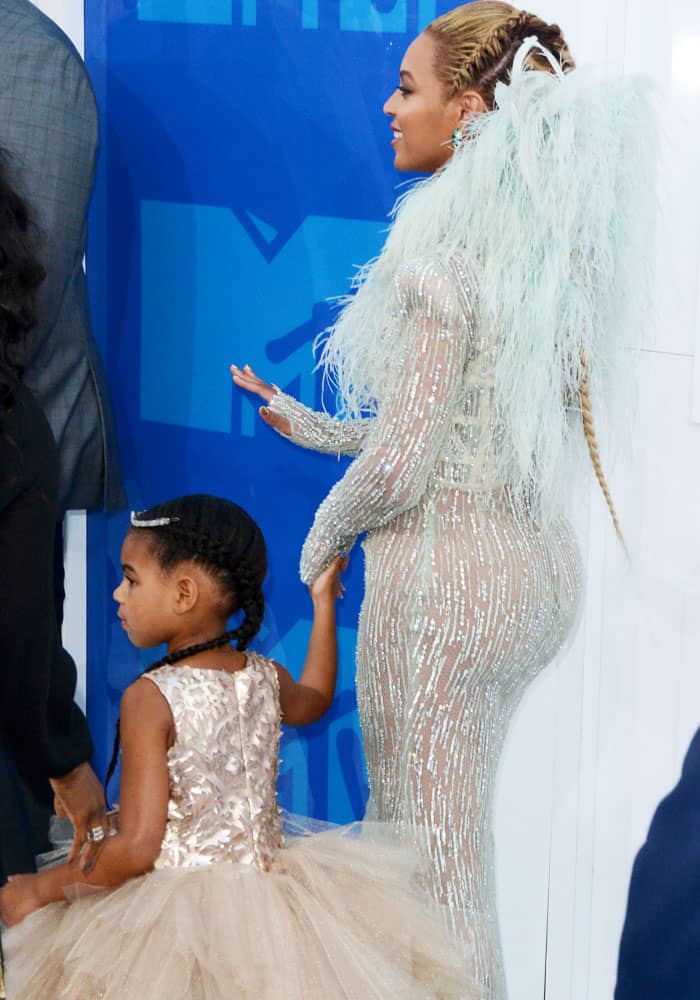 Blue Ivy and mom Beyoncé coordinate outfits for the evening
Beyoncé may have bagged five VMAs and put on her usual show-stopping stage, but taking Blue Ivy as her date was definitely her highlight of the night.
Too bad daddy Jay-Z wasn't around. Despite his absence, we think his two girls fared pretty well on the red carpet. We're looking forward to seeing the three at next year's VMAs.
Beyoncé uploads an elevator photo of the mother-daughter tandem on her Instagram
Blue Ivy has a case of the giggles backstage at the MTV VMAs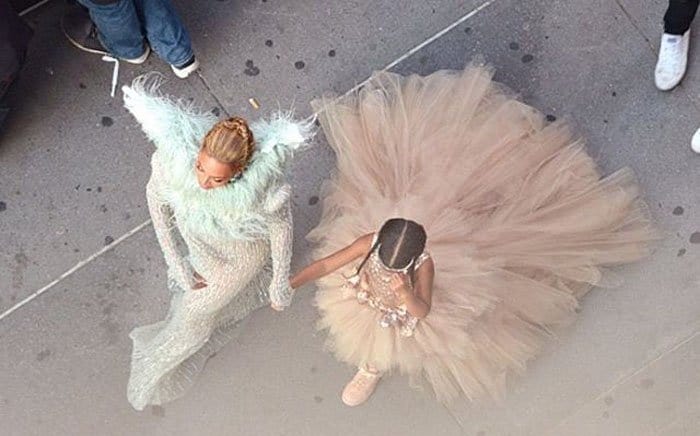 Beyoncé and daughter turn heads in their coordinated outfits as they make their way through the crowd
Shop Blue Ivy's crystal-embellished Giuseppe Zanotti "Dolly" sneakers at Giuseppe Zanotti.
Giuseppe Zanotti "Dolly" Embellished Sneakers in Pink, $495 at Giuseppe Zanotti
Credit: Beyoncé's Instagram / Ivan Nikolov / WENN