Kate Winslet made an appearance at the Museum of Modern Art in New York to promote a special screening of her latest film, A Little Chaos.
But it wasn't the chaos in the movie that caused her to stir some headlines, but rather a quite baffling claim by Daily Mail that Kate was looking a little, err, too youthful thanks to Botox treatment.
Kate Bosworth's arched brow has led plastic surgery experts to question if she has had botox
Now, we know that in this age of endless anti-aging products and going under the knife, reports on Hollywood celebrities looking younger are no longer groundbreaking.
Kate Bosworth looked youthful in a black dress
What is peculiar about Daily Mail's claim, however, is that Kate Winslet actually looks pretty much the same to us (and everyone else on social media, for that matter).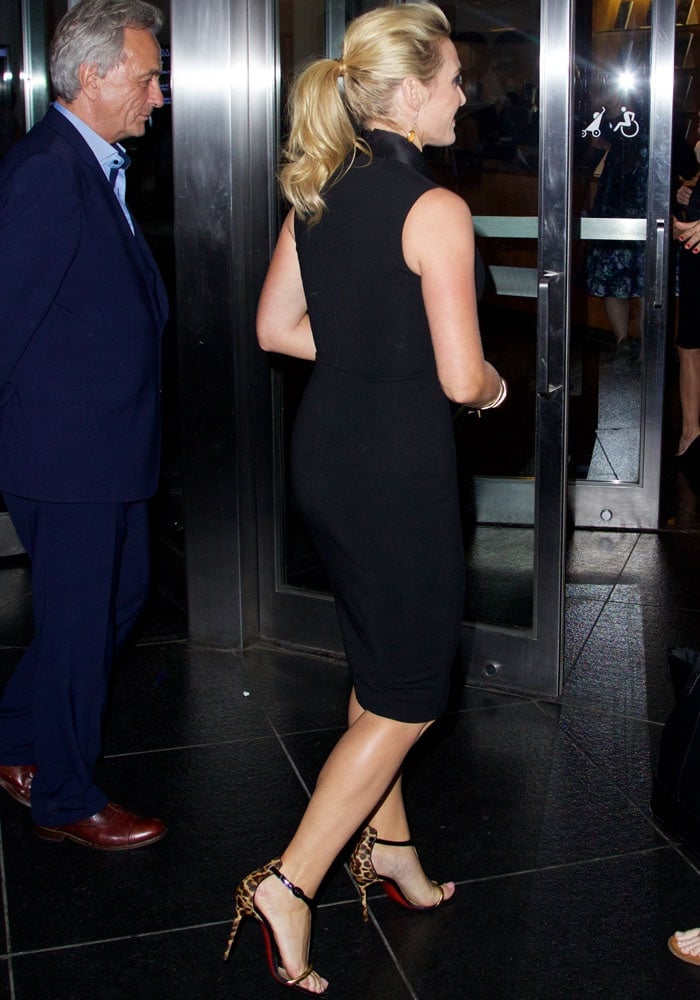 Kate Winslet promotes A Little Chaos at the Museum of Modern Art in New York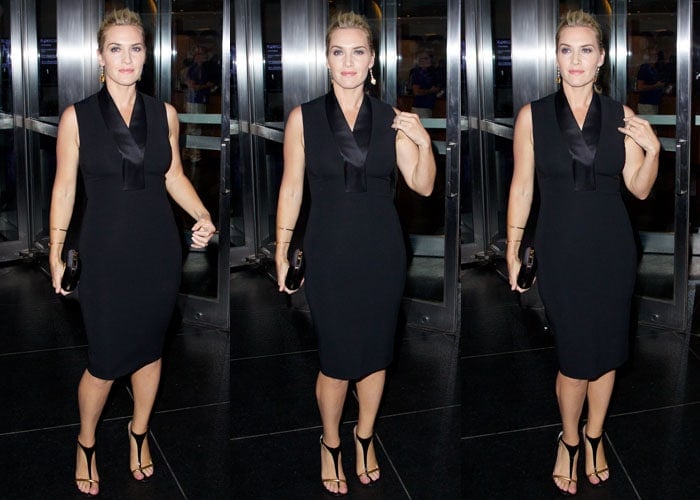 Kate Winslet kept it chic and sophisticated at the premiere of her latest film A Little Chaos held at the Museum of Modern Art in New York City on June 17, 2015
The 39-year-old looked every bit like her age, considering she is on her third marriage and has given birth to three children.
News of the Botox rumors even reached Kate, who laughed it off by wriggling her eyebrows and making her forehead move at an interview for A Total Chaos.
Kate Winslet laughed off the botox rumors by wriggling her eyebrow
On the other hand, one thing Daily Mail got right is that Kate indeed looked youthful in a black dress, and her favorite Christian Louboutin "Athena Alta" heels in leopard, which she was photographed wearing about two months ago in another film screening.
Kate Winslet styled her dress with her favorite Christian Louboutin "Athena Alta" heels in leopard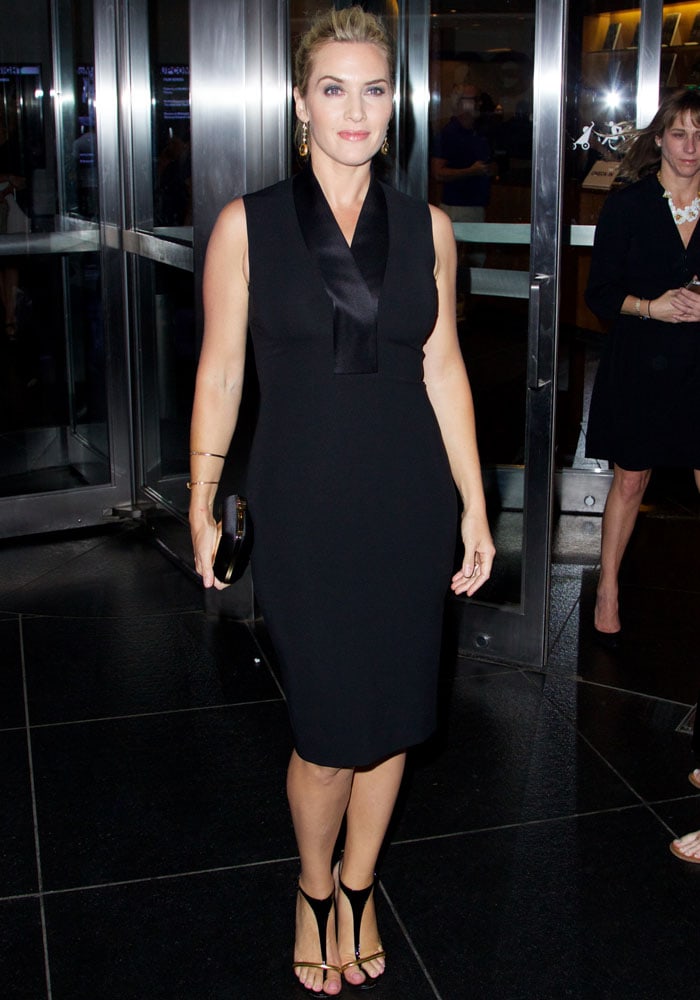 Kate Winslet flaunted her legs in t-strap leopard heels
The leopard pair has sold out since Kate last wore them, but we found other t-strap leopard heels from the makers of the red-soled beauties below:
Christian Louboutin Athena Alta T-strap Sandals, $995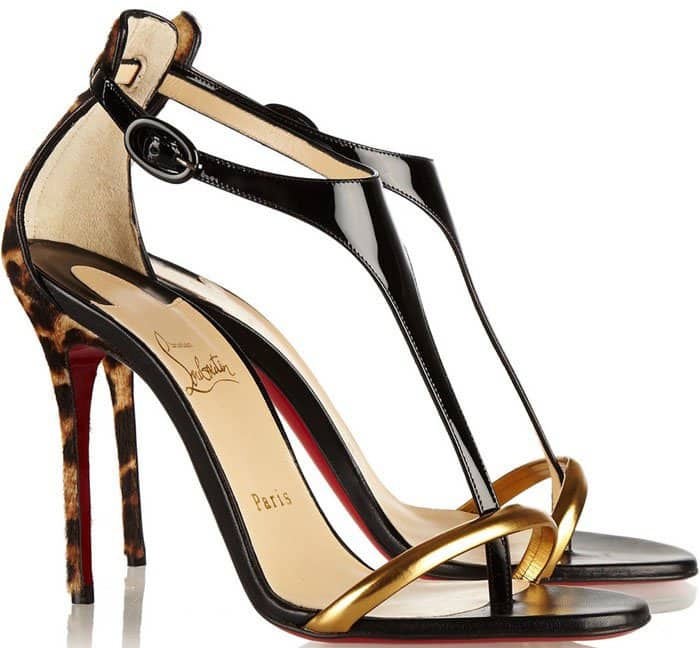 Christian Louboutin Jailopa Patent Red Sole Pump in Black/Leopard, $1,025
Christian Louboutin Senora T-strap Pumps, $895
Christian Louboutin Tiny Peep-Toe Heels, $945
Credit: HRTBPS' Twitter Account (@hrtbps) / Alberto Reyes / WENN