According to People, Bradley Cooper and Irina Shayk have ended their relationship after four years together.
The 44-year-old actor and the 33-year-old model never married, but they have a daughter, Lea De Seine Shayk Cooper, who was born on March 21, 2017. Bradley was previously married to Jennifer Esposito, an American actress and author, from December 30, 2006, to May 2007.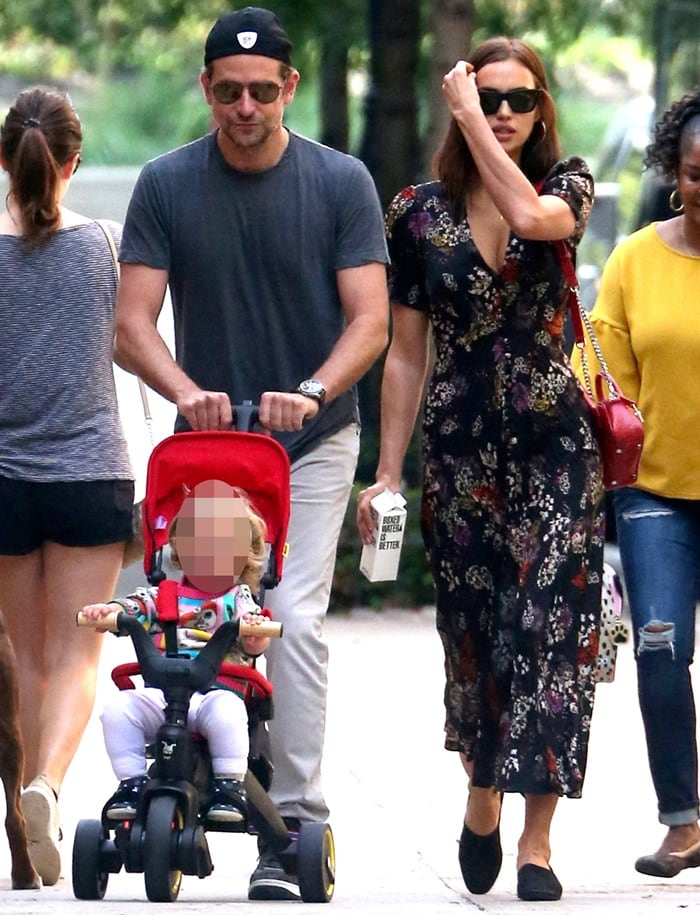 Bradley Cooper and his girlfriend Irina Shayk taking a stroll with their daughter Lea in New York City on October 4, 2018
While their representatives have not officially confirmed the news, People reports that the couple is "working out how to share custody of their daughter Lea De Seine."
Rumors have been spreading that there was trouble in the relationship. The couple has not been seen together since the Oscars.
Bradley Cooper with his girlfriend Irina Shayk and his mother Gloria Campano at the 2019 Academy Awards at the Dolby Theatre in Los Angeles on February 24, 2019
According to Us Weekly, Lady Gaga is not the cause of the breakup and "nothing romantic" happened between Cooper and Gaga when they played onscreen couple Jackson and Ally in the Oscar-nominated film "A Star Is Born."
"Things get a little bit better but then they find themselves back in the same place of questioning whether being a couple is what's best," a source told E! News. "They want to stay together for their daughter, but neither of them is very happy."
"They've spent time apart to test the waters and see if they are better off. They have a lot invested and it's very difficult to completely walk away from. They are trying out different arrangements and trying to find their way. They love their little girl dearly and that's not going to change no matter what," the source added.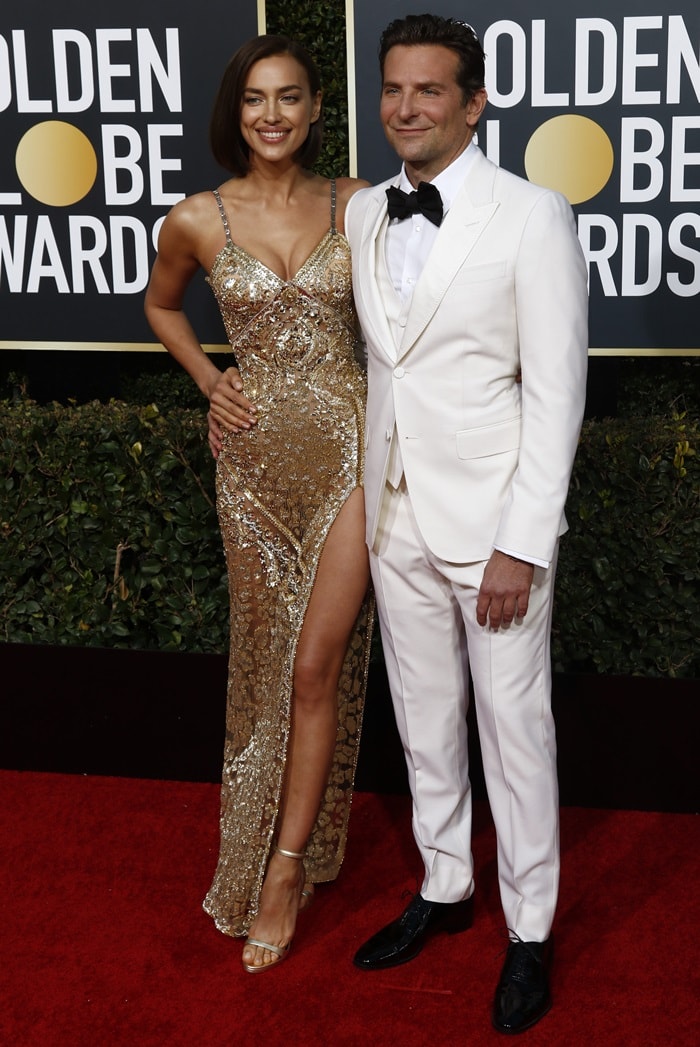 Bradley Cooper with his girlfriend Irina Shayk at the 2019 Golden Globe Awards at the Beverly Hilton Hotel in Beverly Hills, California, on January 6, 2019
Credit: Adriana M. Barraza / WENN / Chloe Bell / Future Image