Like most shoe designers, Brian Atwood had flowers, vibrant colors, and feet-flaunting styles in mind for his Spring collection. But we're not talking about most shoe designers here; we're talking about Brian Atwood. The Chicago-born designer may have been inspired by typical warm-weather notions, but his spring 2013 collection in his signature ultra-glam and super sexy aesthetic is anything but!
Slim straps, provocative lace-ups, and peekaboo cutouts set atop vertiginous platforms and stilettos — for Brian Atwood, Spring 2013 is synonymous with sexy.
Eva Herzigova encapsulates the concept of the collection the best in the Brian Atwood SS 2013 fashion film, which you can watch below. Once you get over the fact that Eva completely destroys a pair of Brian Atwood "Sigrid" sandals by swimming in a pool with them, you'll see how she characterizes the collection as sexual and seductive, but in a light-hearted, flirty, and feminine way.
Warning: Eva Herzigova strips down to her birthday suit in this video, so it's slightly NSFW.
Brian Atwood also used the same pool theme from the video for the collection's lookbook. This time, it's not a supermodel but the shoes that are front and center, highlighted in parts by a shirtless male model.
Brian Atwood spring 2013 styles are now up for grabs at online retailers like Neiman Marcus, Saks Fifth Avenue, and Nordstrom. The Sigrid sandals are already proving to be a popular style and a fast favorite among celebrities. We've got our eye on the "Shina" ourselves.
Brian Atwood Spring 2013 Lookbook
"Sigrid" and "Shina"
"Sigrid"
"Zoe"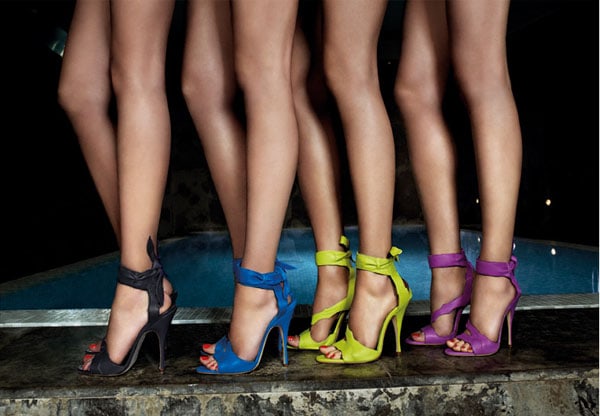 "Temptation"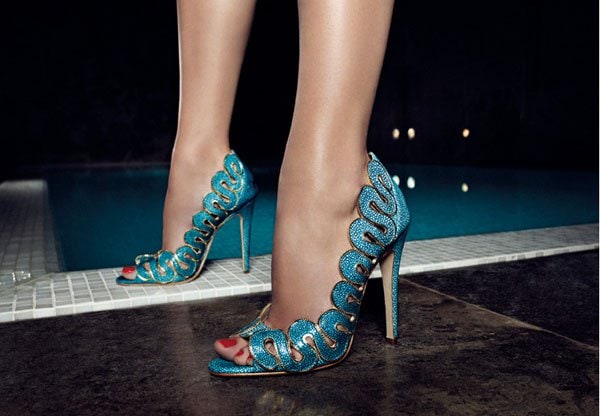 "Yana"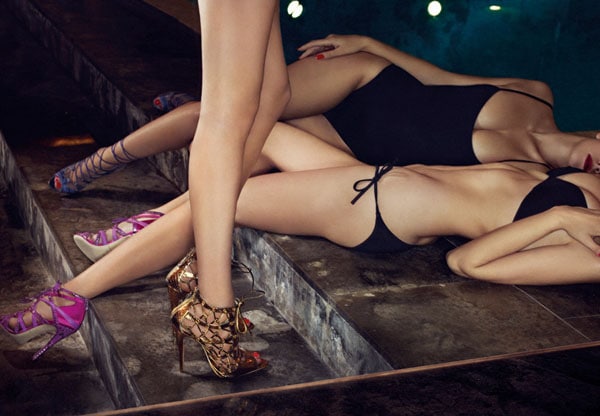 "Zoe" and "Lyn"
"Electra"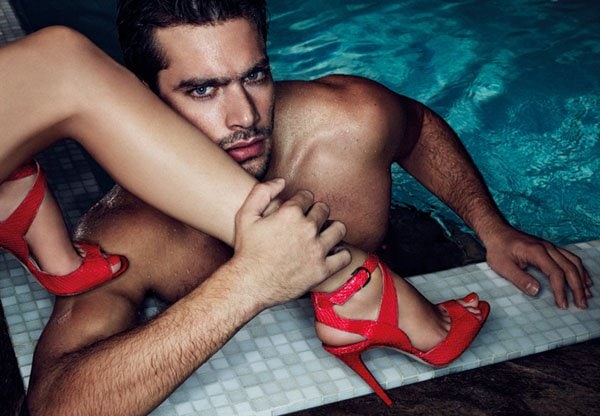 "Alisee"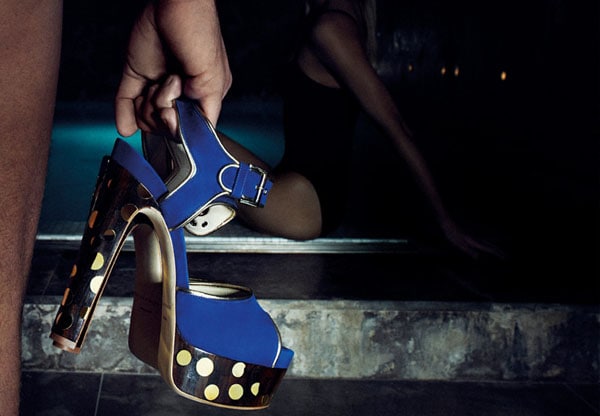 "Karin Gaspari"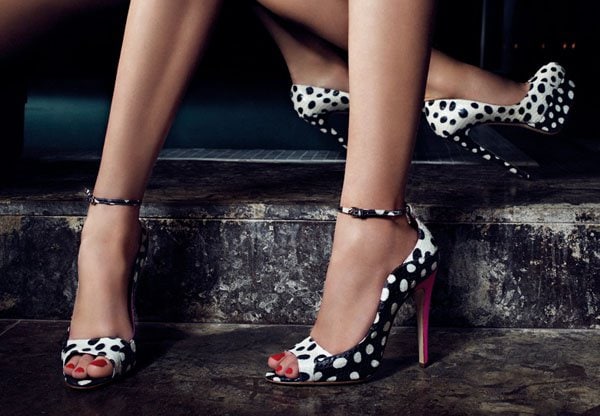 "Evie" and "Hamper"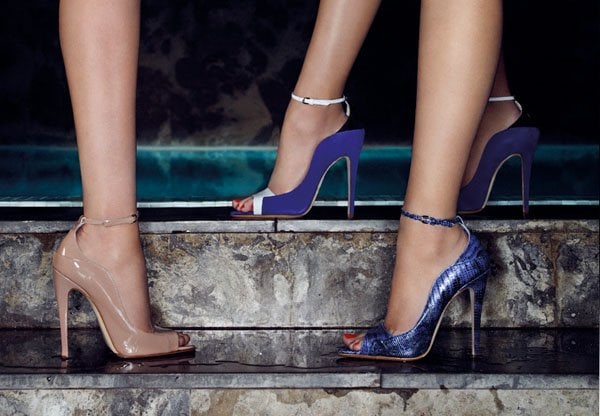 "Evie"