Britney Spears is one of the best-selling music artists of all time. Having released eight studio albums, seven compilation albums, and 42 singles, the 32-year-old recording artist is now venturing into the fashion industry.
The mom-of-two recently launched The Intimate Britney Spears lingerie collection at the Zlote Tarasy shopping center in Poland. Aside from sexy lingerie, the line also includes vintage-inspired bustiers and casual sleepwear pieces.
For the event, Britney wore a figure-hugging knee-length burgundy dress with mesh panels by Tadashi Shoji. Her blond locks were pulled back into a sleek ponytail, while her makeup was perfectly finished with bold eyeliner and red lipstick. She looked flawless even when surrounded by lingerie-clad models.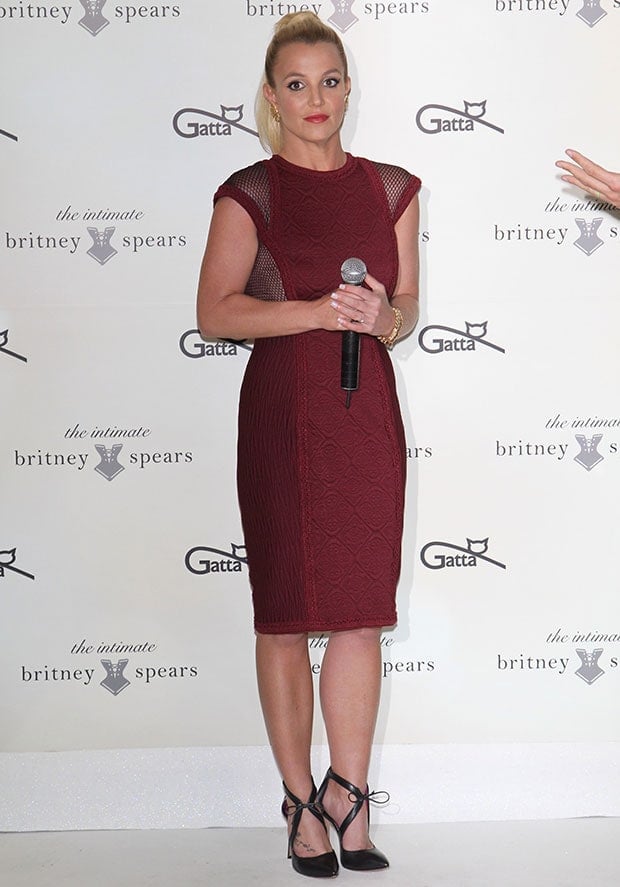 Britney Spears at the launch of her Intimate collection at the new GATTA store at Zlote Tarasy shopping center in Warsaw, Poland, on September 24, 2014
Britney completed her look with a pair of Oscar Tiye pumps. They are made of leather and feature lace-tie front, pointed toes, cutout details, and heels that are about 4.3 inches high.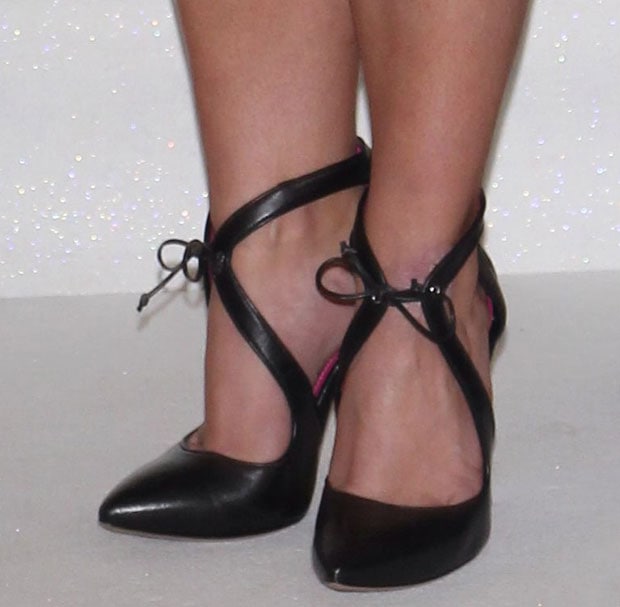 Britney Spears wearing Oscar Tiye pumps
We couldn't find Britney's Oscar Tiye shoes online, but we found nice alternatives: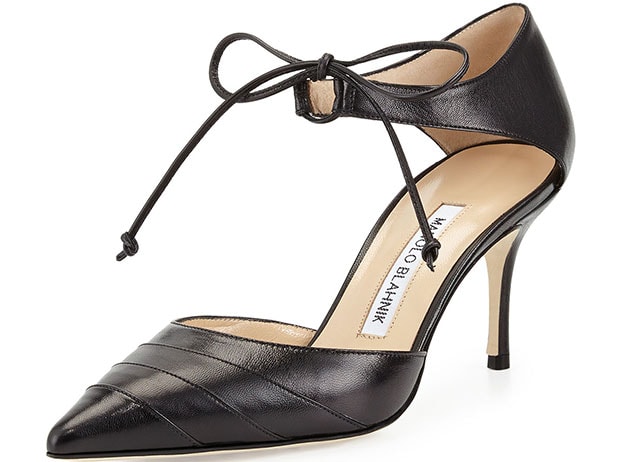 Manolo Blahnik "Reyatre" d'Orsay Pumps, $865
Manolo Blahnik "Lara" Suede Laced-Ankle Pumps, $765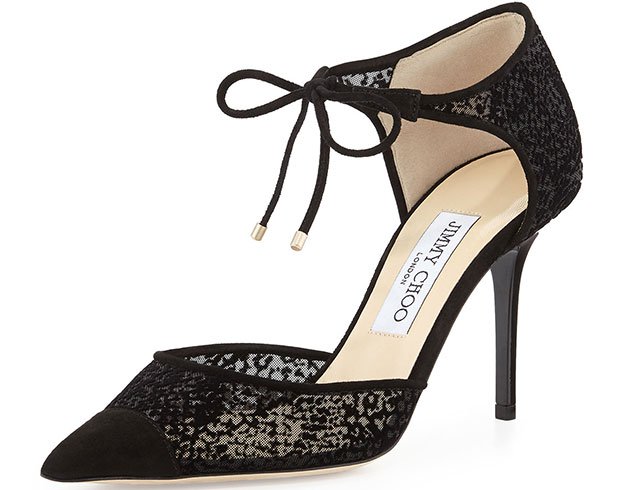 Jimmy Choo "Valor" Ankle-Tie Burnout Pumps, $750
Credit: Newspix.pl/WENN