It was a musical celebration at the GIG-IT Launch Party in Capitale Club, New York City last April 30. The company launched a new cool Facebook app that allows users to customize concerts featuring their favorite artists. Nas, 2 Chainz, Karmen, Busta Rhymes, and Coby Simpson were some of the guests spotted at the event. No doubt they all exuded their own signature style, but newcomer Brittany Smooch definitely caught our eyes.
Brittany Smooch on the red carpet at the GIG-IT Launch Party at Capitale in New York City, New York on April 30, 2013
The latest tween sensation under Lady T Records channeled her gothic side in a mesh and leather peplum top paired with black leggings. She added a touch of street (in tune with her musical style) through a pair of Privileged black high-tops with a lip embellishment and cutout wedges. Do you love or hate her booties?
If you love them, you can get the same pair at Amazon: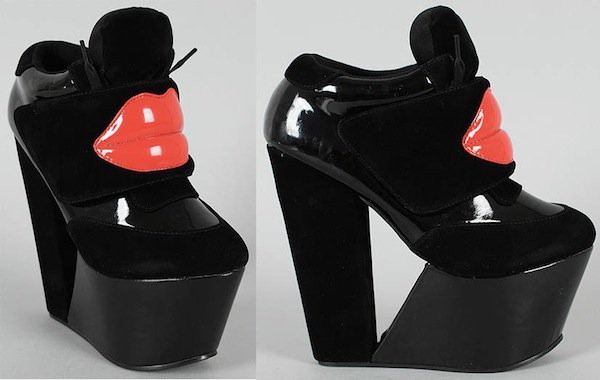 Privileged "Kiss Me" Shoes in Black, $99
Or change it up with the black and leopard-print version: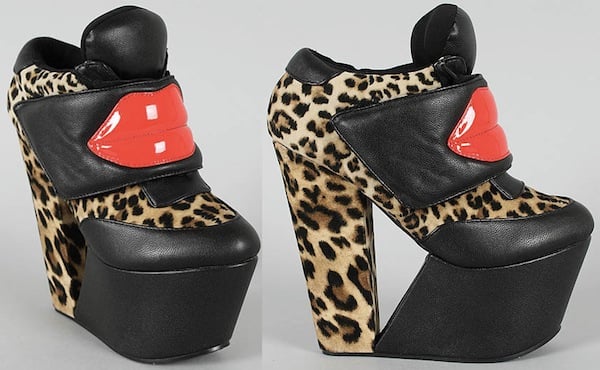 Privileged "Kiss Me" Shoes in Leopard Print, $99
Try one of the bolder colors if you dare: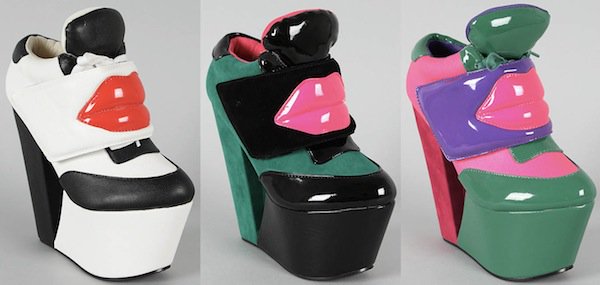 Privileged "Kiss Me" Shoes in Tri-Tone Colors, $99
Credit: Alberto Reyes/WENN